Your front door can be as unique as you are, reflecting both your personality and a glimpse of what is inside your home.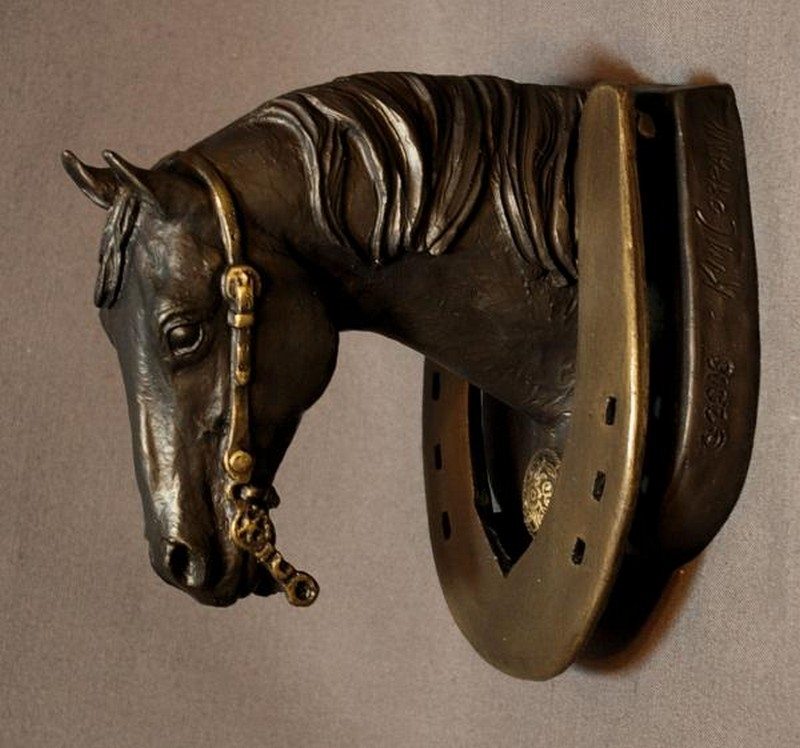 Not everybody has the budget or talent to create an amazing entry way, but a door knocker can be installed with only a tiny bit of DIY knowledge.
The best part is that you can choose from a wide variety of unique door knockers. There are lots of wonderful designs to choose from so you're sure to find one one that's perfect for your entry.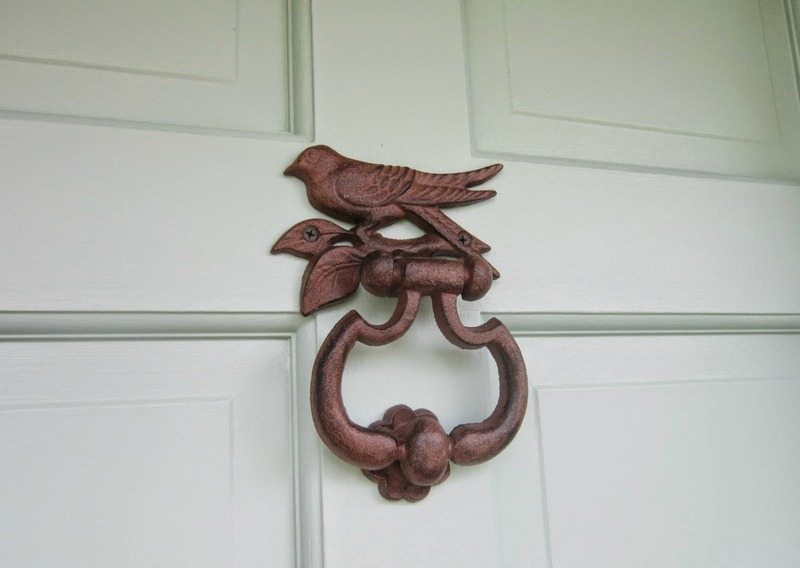 Which of these door knockers calls out to you?
Click on any image to start lightbox display.Use your Esc key to close the lightbox. You can also view the images as a slideshow if you prefer  😎
Gothic Dragon Iron Door Knocker and Bell
Give your home a wicked accent by adding this dragon door knocker to the door of your castle. If you're a drogn kind of person, you can find one of these here…
Victorian Hand Door Knocker
This one is a personal favorite. The visitor lifts the hand that pivots at the wrist, and the ball held by the hand strikes a plate attached to the door. A great way to add a Victorian feel to your doorstep.
Lion Head Door Knocker
Make a lasting impression with your guests by adding one of these lion's head door knocker to your front door.
Horse Head Door Knocker
This one is for our equine loving friends. These horse head and horse shoe door knockers came from a traditional design and yet they're still perfect for our up to date modern homes.
Cast Iron Gecko Door Knocker
Do you need something different for your front door? These unique gecko door knockers are great little additions to turn your boring door into an interesting doorstep.
Cat Head Door Knocker
Ahhhh… the superstition surrounding black cats! In Japanese, Celtic and English folklore, they bring good luck while in much of Europe they are considered an omen of evil! We figure cats are cats regardless of colour but these cat door knockers – with their piercing eyes and calm feline presence, will lend a mystical aura to any front door!
Metal Bird Door Knocker
These bird door knockers will add a touch of charm to your doorway that will leave a lasting impression on your guests. The woodpecker is especially cute!
Greenman Door Knocker
These unique and lovely pieces capture the traditional image and placement of the Greenman and brings him into your home as this ornamental door knocker. We found an excellent example for just $18 here…
Perhaps you'd prefer something from the sea like a mermaid, a whale or even a seahorse. The range is almost unlimited so let's go shopping!  You're sure to find something that suits your home and your personality.