New research suggests that being outdoors reduces your heart rate and blood pressure, lowers stress hormones, and eases muscle tension. It can even boost your mood. So eating outdoors most definitely has its benefits!
Outdoor dining, al fresco – call it what you will, it certainly has appeal. Most of us spend our week under a roof. It's great to get outside with good food, perhaps some good wine, and certainly family and friends. It can also serve as outdoor entertainment.
Whether you go open-air or roofed will depend on your climate. If you have a view that's to die for, take full advantage of it. It doesn't have to be grand, though. You can simply set up a table and then you're good to go.
Worried about the bugs? Citronella – natural and effective 🙂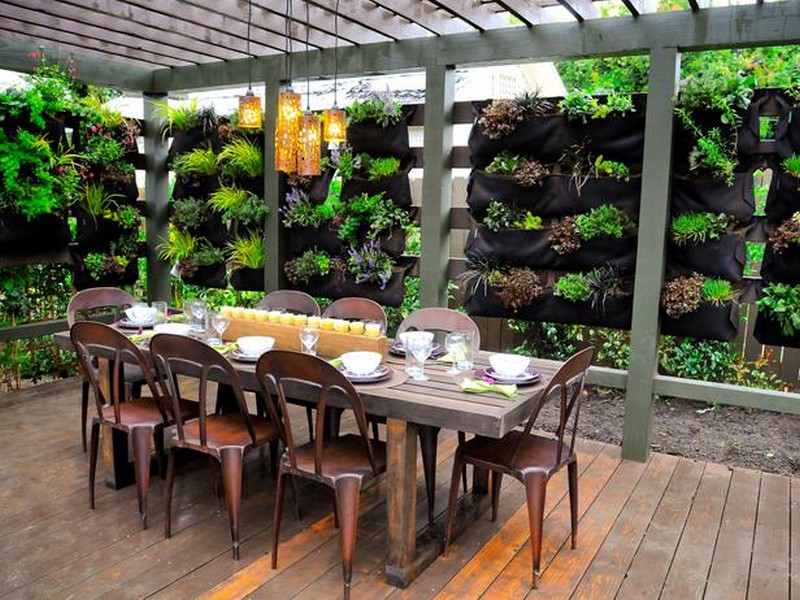 Factors to consider when you want outdoor dining!
Prepare your patio
You have to decide what you want to do with your outdoor patio before you can start work on it. This can involve laying down decking bricks or flagstone or putting down a wooden deck structure.
In most cases, the structure will have a covering on top, such as an awning or pergola, to provide shade. You need to have a plan for the electricity supply, or your lights and heaters will not be able to function.
You should also decide where your water supply is going to come from. But before doing anything else, cleaning your patio in preparation for building an outdoor dining area is a good start.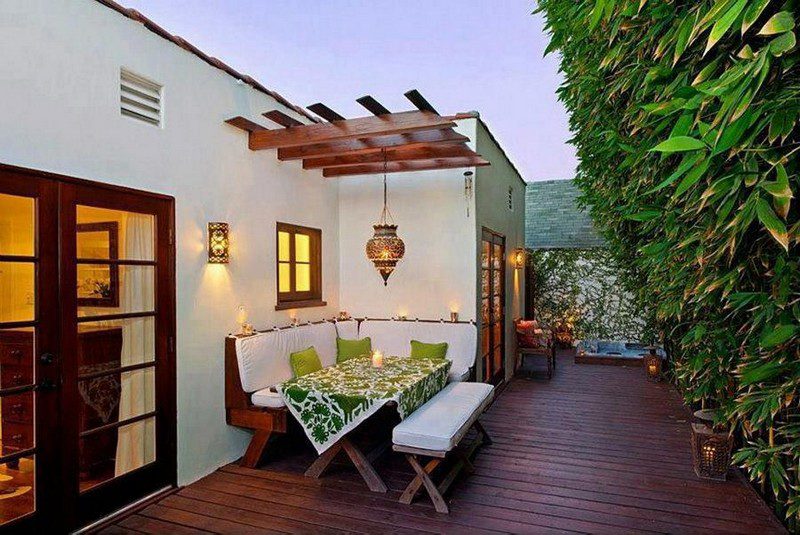 Find the perfect patio set
Cover your patio with furniture. Patio furniture can be expensive. Before you go out and buy furniture, you should decide exactly how you want to use your outdoor space. Do you want to entertain guests? Do you want just a space to enjoy a meal with your family?
There are many benefits of outdoor dining area furniture. It adds comfort, versatility, and style. The most important benefit, though, is that you are outside.
Go with a theme
While you may enjoy creating a beautiful outdoor space and dining al fresco, the last thing you want to do is turn your precious outdoor area into a hodgepodge of mismatched or uncoordinated furnishings.
Before you begin shopping for outdoor dining furniture, it's a good idea to think about exactly what sort of furnishings you want to feature in your outdoor space. Do you want a casual, rustic feel? Or are you after an elegant, sophisticated look?
The theme you choose will help you narrow down your shopping search and zero in on the perfect outdoor dining set. The theme that you choose for your outdoor dining area will also identify the mood that you want to create for your guests.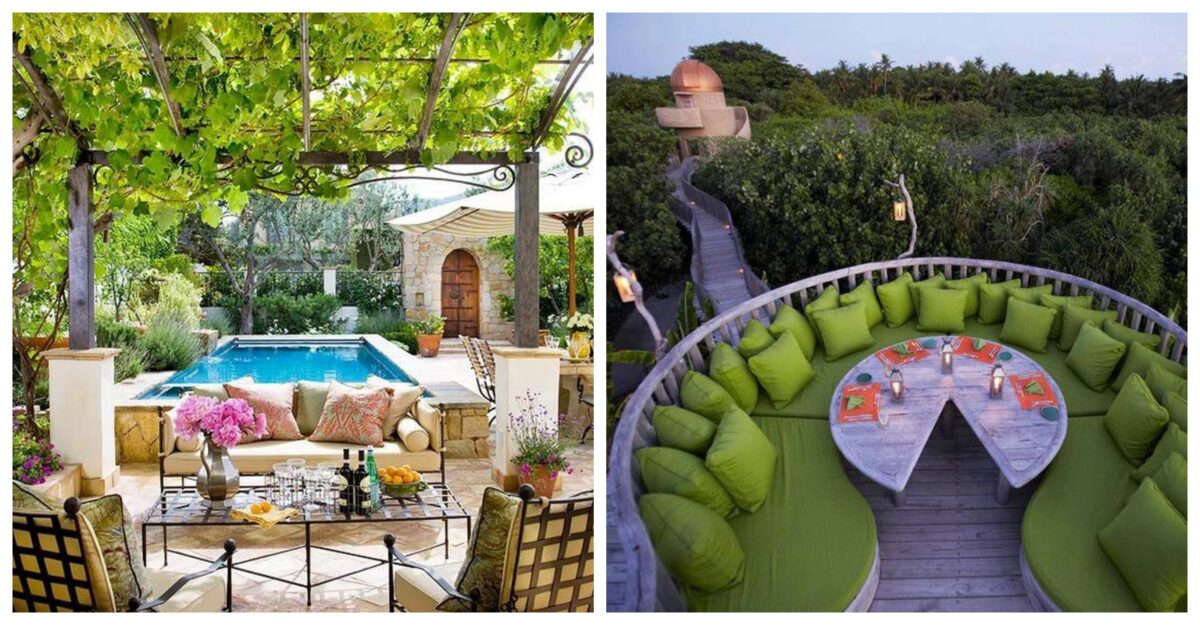 Think about your lighting
Lighting is essential for practical reasons and also for aesthetic reasons and to create a particular atmosphere.
You need to consider the type of lighting and how you will get it from your table to the ground. The best lighting is achieved with light fittings that are adjustable so that they can be directed to where it is most needed.
Outdoor dining areas are best enjoyed at night and a good lighting system will help you enjoy the food, the mood, and of course the company!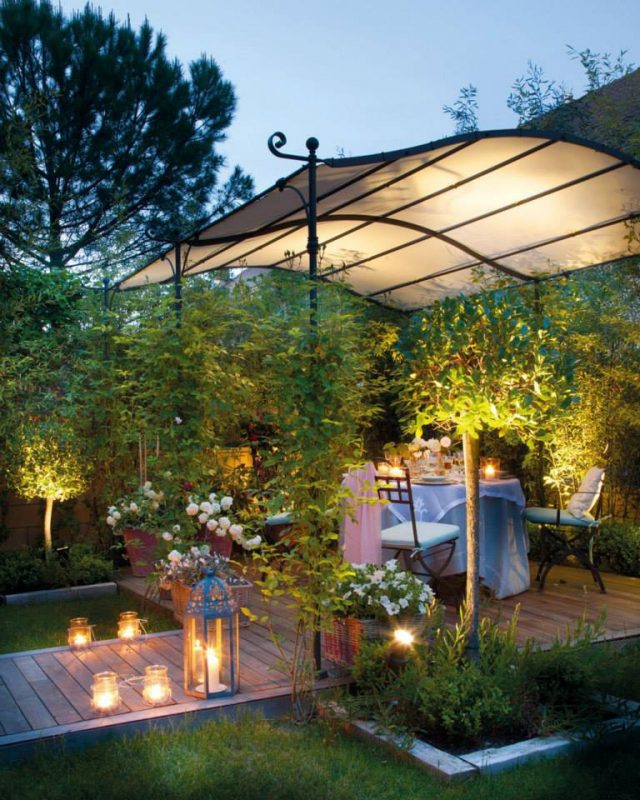 In this album, we're happy to present a swag of ideas to inspire you. Be warned – some of these can actually make you green with envy.
Click on any image to start the lightbox display. Use your Esc key to close the lightbox. You can also view the images as a slideshow if you prefer.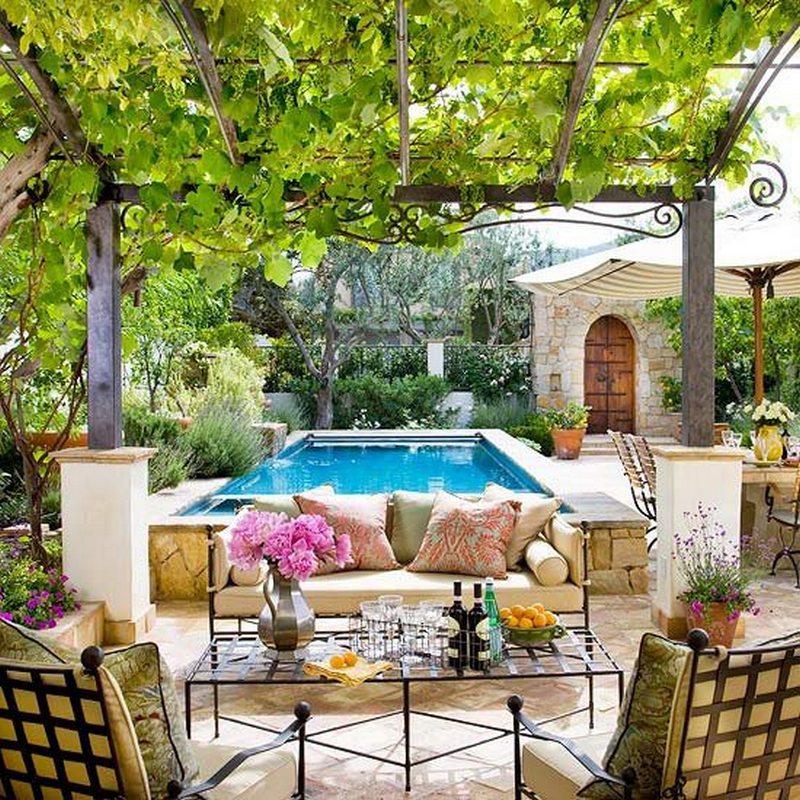 If you liked these, you will also like viewing these dining area inspiration…