Decks! They bring the outside in and the inside out. They are the lowest cost way to extend your living area and they can be easily converted to an all-weather entertaining area with the addition of a roof deck and vinyl curtains.
Our Pick
They can be a part of your house or totally detached. And they're a great way to make use of those difficult spots in your yard that are either always damp or too shaded to grow anything worthwhile.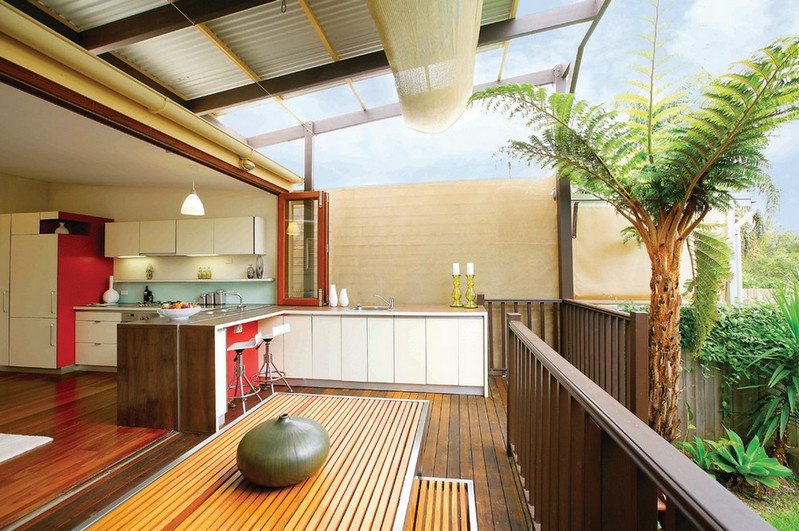 There are hundreds of deck eye-candy photos here.
Click on any image to start the lightbox display. Use your Esc key to close the lightbox. You can also view the images as a slideshow if you prefer 😎