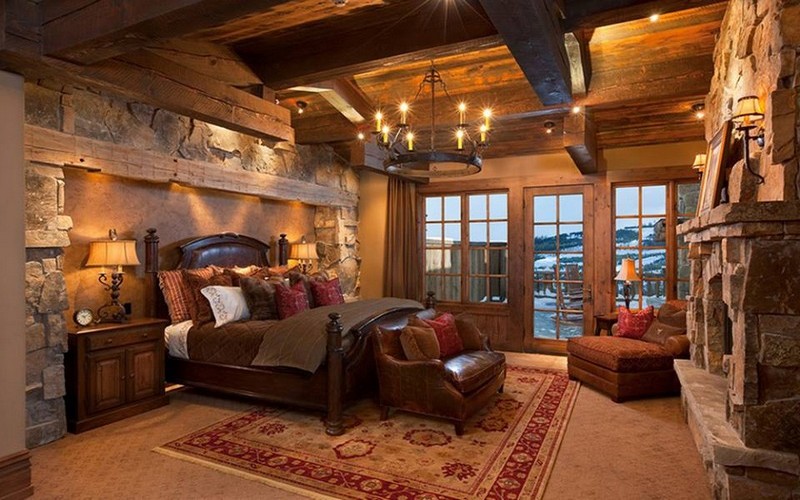 Are you into rustic bedrooms? There are many reasons why you might want to consider Rustic Bedrooms for your next home project. This style can bring a warm and cozy feeling to any home, while also providing a unique and stylish look.
If you are looking for a way to add some extra character to your home, rustic bedrooms may be the perfect option for you.
Some of the primary benefits of choosing rustic bedrooms include:
Warm and Cozy Atmosphere
Rustic bedrooms can help create a warm and cozy atmosphere in your home. This is often one of the most desirable benefits of this style of bedroom.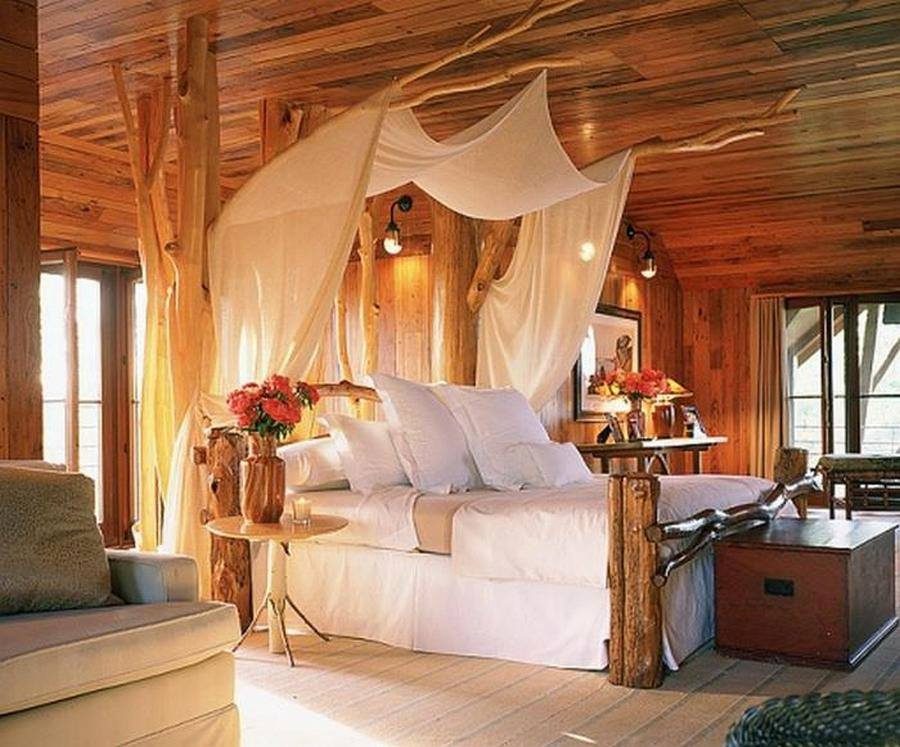 Unique and stylish look
There's something about a rustic bedroom that just exudes charm and character. Whether it's a comfy cabin in the woods or a homey farmhouse, rustic bedrooms have a certain style that is warm and inviting.
If you're looking to create a rustic oasis in your own home, here are some tips to help you get started. First, focus on natural materials. Wood, stone, and metal are all great choices for rustic bedrooms.
Incorporate these materials into your furniture, floors, walls, and ceiling to create a truly rustic look.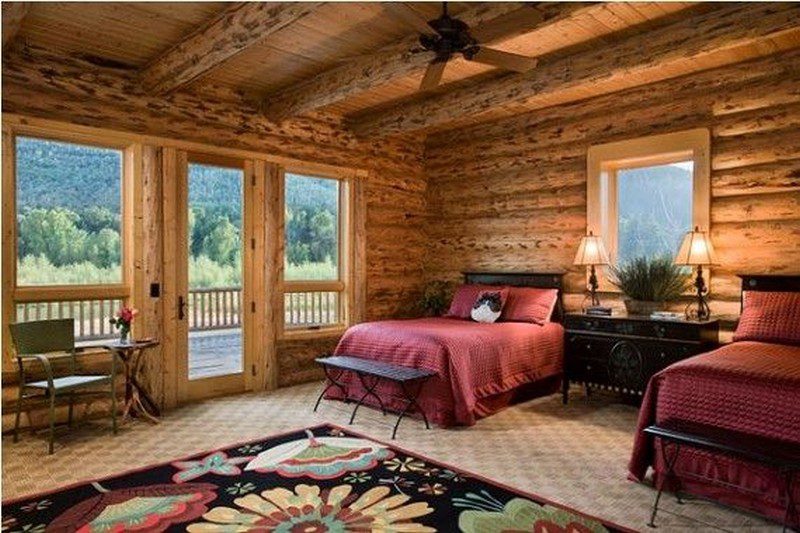 Low maintenance
A rustic bedroom is the perfect low-maintenance option for those who desire a certain look without spending a lot of time and effort on upkeep.
This style is all about embracing natural materials and finishes, so it's easy to create a relaxing, comfortable space that doesn't require a lot of effort to maintain.
What makes up a rustic bedroom?
Rustic Furniture
When creating a rustic bedroom design, there are a few key furniture pieces that will help to achieve the desired look. Old wooden tables, bed frames, chairs, and dressers are some of the more common pieces that can be used.
When you want to create a rustic bedroom, the first factor to consider is the furniture. Rustic furniture pieces are typically made from natural materials like wood, stone, and iron.
This type of furniture often has a rugged, unfinished look that adds to the rustic charm of the room. Another important element of the rustic style is using neutral colours like brown, white, and grey. This helps create a calming and relaxing atmosphere in the bedroom.
Rustic Bedding
Rustic bedding is a style of bedding that embraces the organic, natural look of rustic home décor. This type of bedding typically features earthy colours and patterns, as well as natural materials like wood, stone, and leather.
Rustic bedding is the perfect way to bring the outdoors inside your home, and create a cozy, inviting space. But, make sure to clean it up constantly to avoid bed mites. 🙂
Rustic Flooring
Rustic flooring refers to a type of flooring that has a natural, unfinished look. It is typically made of wood, stone or clay and is left in its natural state, without any type of sealant or coating. Rustic flooring is popular in homes with a country or rustic décor, as it creates a warm and inviting atmosphere.
Rustic Lighting
Rustic lighting refers to a range of lighting fixtures that are designed to give off a warm, welcoming, and homey vibe. Rustic lighting fixtures are often used in country homes and cabin-style residences, as they help to create a cozy and inviting atmosphere.
Let us know which of these rustic bedrooms you like best.
Click on any image to start the lightbox display. Use your Esc key to close the lightbox. You can also view the images as a slideshow if you prefer 😎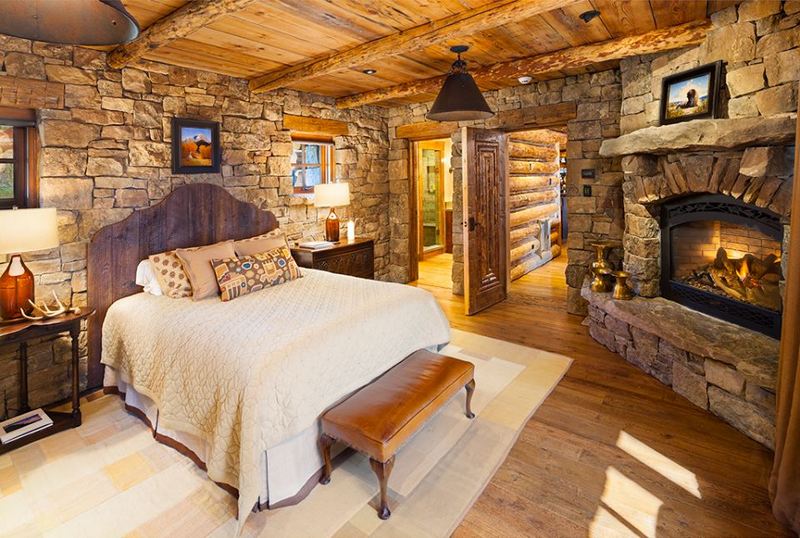 If you liked these, you will also like viewing these Bedroom Inspiration…