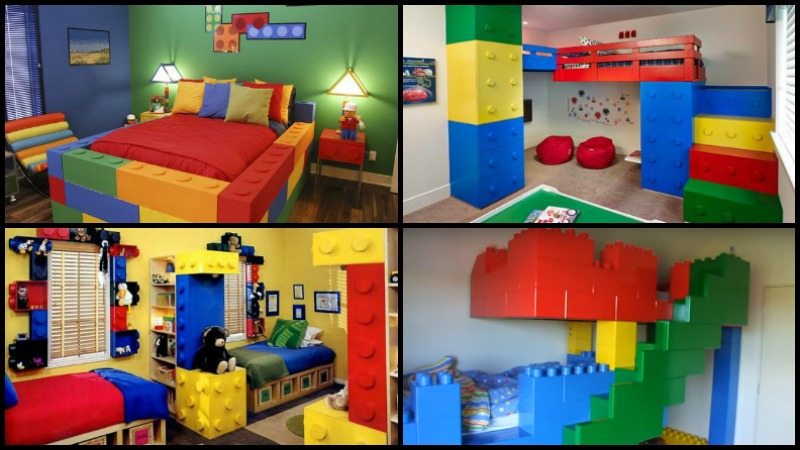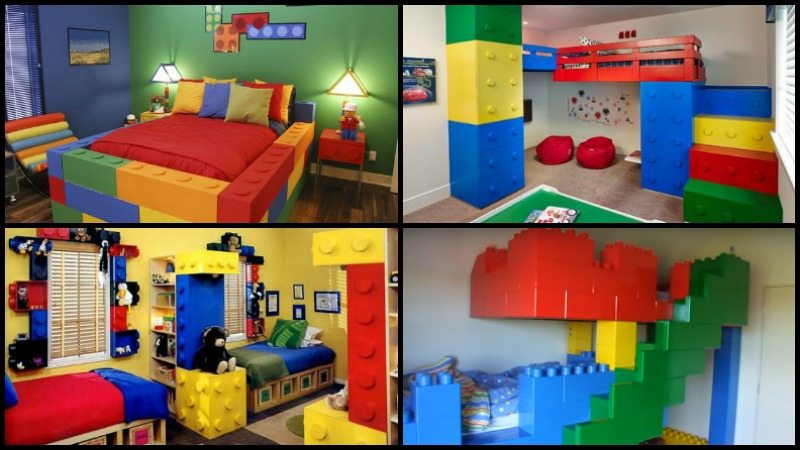 What is a Lego-themed Bedroom?
Lego is an all-time favourite with kids of all ages. It targets kids of every age group from toddlers to adults! It seems that once hooked, one can never, ever have enough of these amazing building bricks 🙂
So if you've got kids (or a really big kid) who just loves Lego, one of the most awesome things you can do for them is to turn their bedroom into a Lego world!
A Lego-themed bedroom can be achieved by designing its cabinets, drawers, bed, sofa, and table with colours and blocks.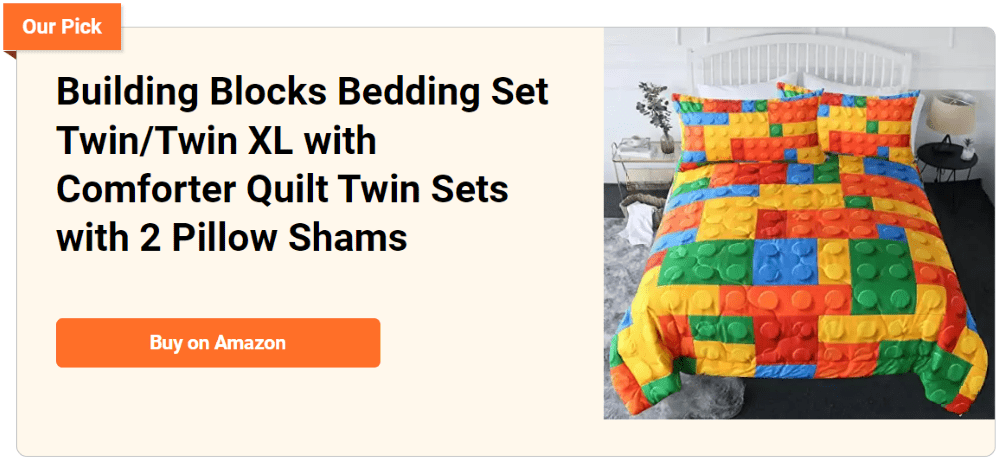 Redesigning an entire room to have a single theme can seem a little overwhelming. However, a few elements can really tie the room together. In this article, I've included a few tips for creating a cohesive design scheme for a living room.
The concept is a relatively easy bedroom project that can be done over time to achieve the final effect. Start small and build up along with your skills and imagination.
By doing these DIY ideas, you can eventually and successfully build a Lego bedroom for your kids. Most of these projects are very easy and can be finished in a day or two!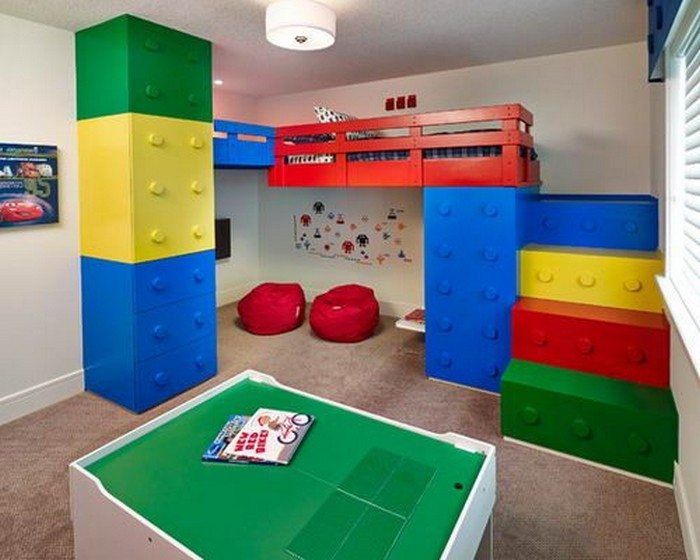 Want to make your kids happy with a Lego-themed bedroom?
Trust us… it may be the last redecoration you ever need to do for them as they may never get tired of having this awesome kind of bedroom! 😉
Click on any image to start the lightbox display. Use your Esc key to close the lightbox. You can also view the images as a slideshow if you prefer

What are the 8 best Lego-themed bedroom ideas?
1. Coat Rack
We can have their racks coloured blue, yellow, or red, with lego design blocks. This will help your kids love hanging their coats to keep them organized.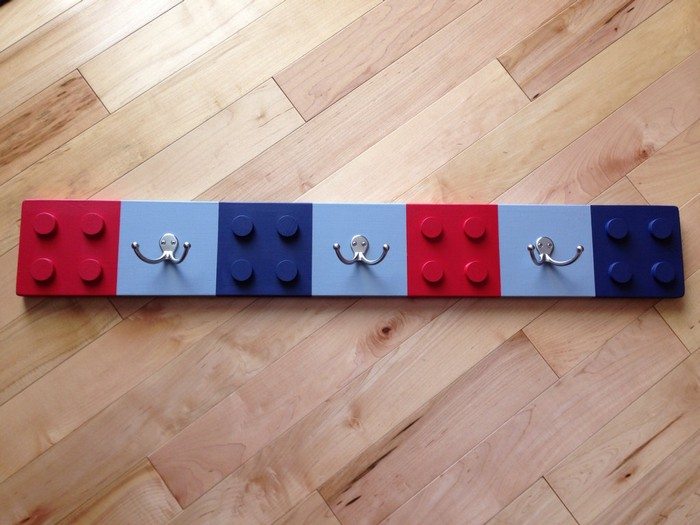 We can add small circles on their dresser or drawer to make them appear as blocks, and paint them red, blue, and yellow. These will make your kids enjoy their dresser more than the usual dresser design they have.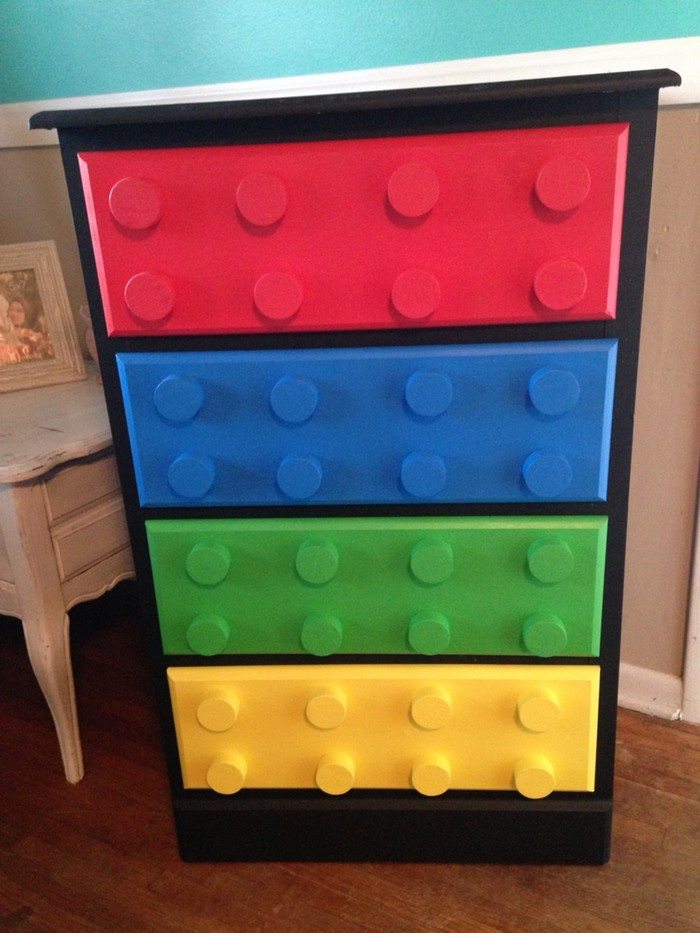 3. Bed
We can design and paint their bed with lego colors, similar to their matres and pillows.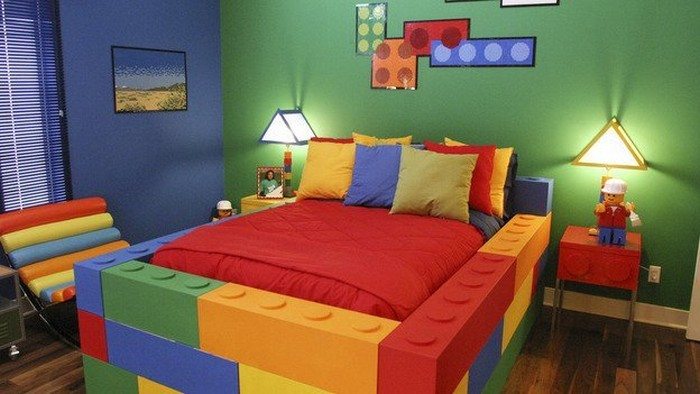 4. Loft Bed/Bunk Bed
The bunk beds are best redesigned with blocks, like stairs, drawers, and the bunk bed itself. Your kids will not only have a place they can rest upon but also a place they can enjoy playing.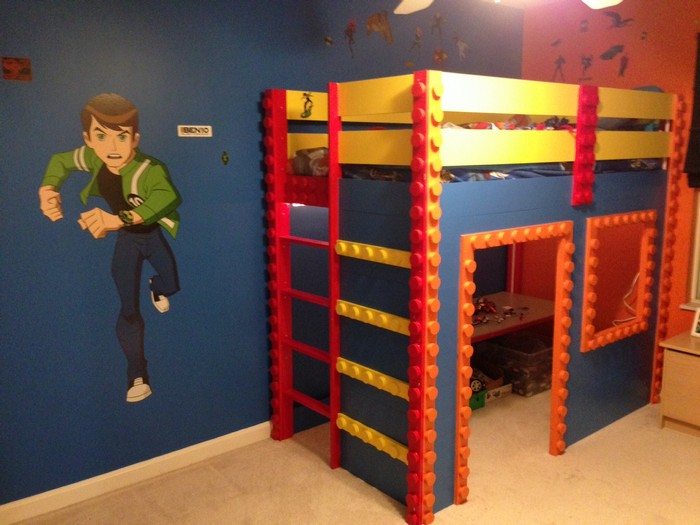 5. Lamp
Have you ever tried creating a lamp out of legos? If not, then you can try out this DIY lamp project that your kids will surely love. The lamp can be painted with several colors, or simply combine with the toys to make a box around the lamp.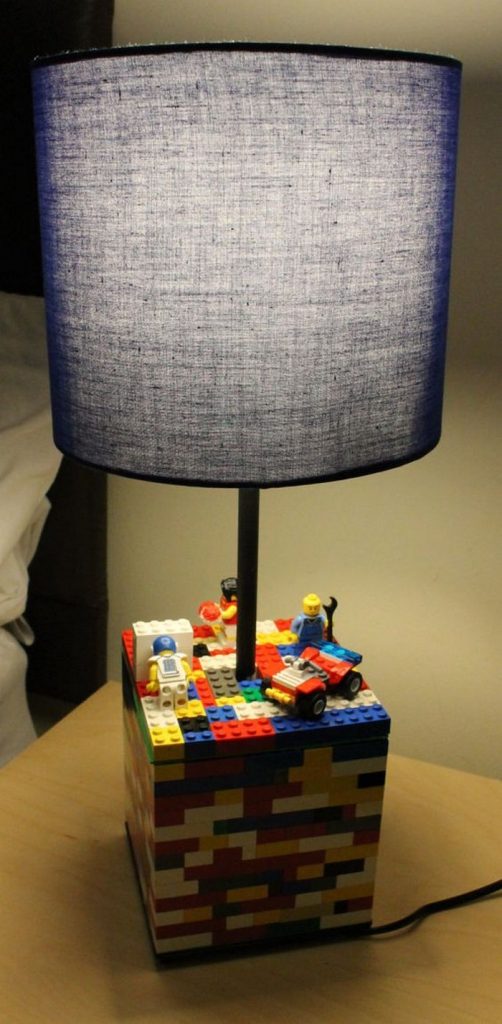 Find some used table and customized it with blocks and paint, or simply arrange the big block, glue them, and attach them to the table as a stand.
You can even make this table a study table for your kids or a storage where they can hide their favorite toys.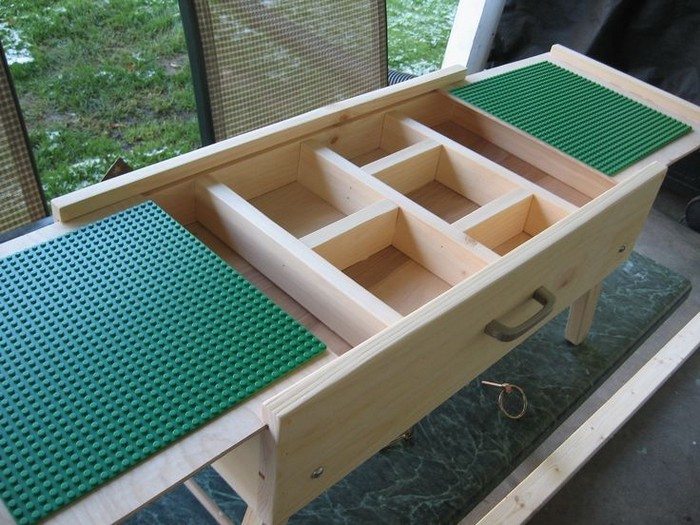 7. Wall Decor
Simply paint your bedroom wall red, blue, and yellow. You may also glue some big blocks on your wall. Lego designs vary depending on your kid's preferences.
You can ask them about the design that they want. You can make it based on the most popular lego sets – Ninjago, Star Wars, Friends, and Chima.
Ask your kids about them, I'm pretty sure they'll know them.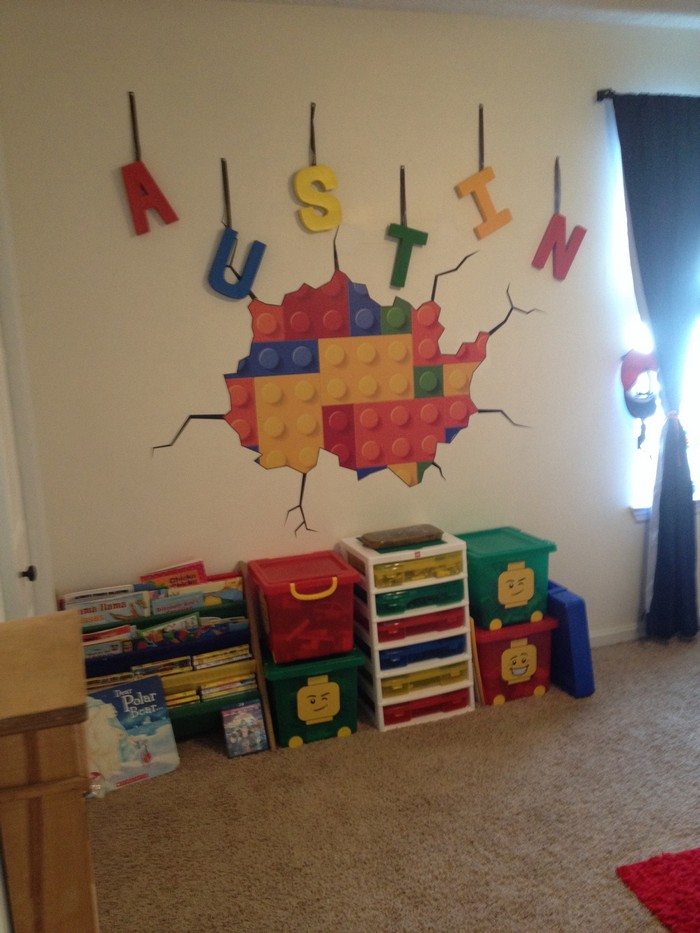 8. Bookcase/Cabinet
You can re-design your old cabinet with circular blocks and paint them red, blue, or yellow. This will be a good addition to your kid's lego themed bedroom.
Plus it will also serve as additional storage for your kiddo's toys and books to keep them organized.