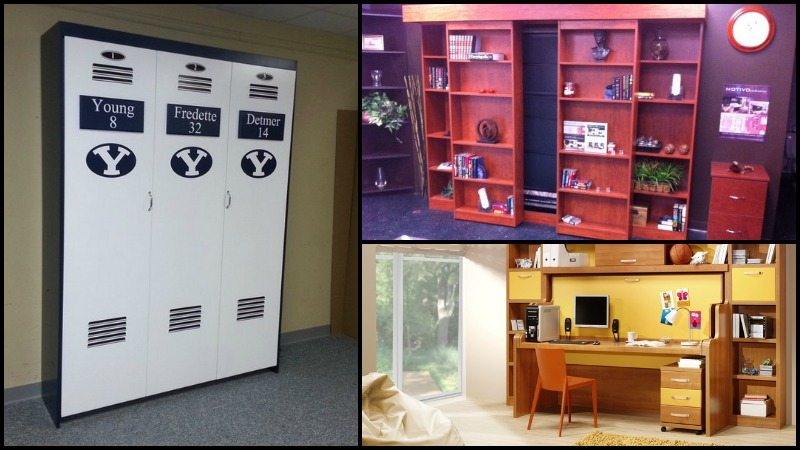 If you've been shopping for Murphy beds for your room, you probably know how expensive they are. Building one yourself can significantly reduce the cost, especially if you use some reclaimed materials.
As a bonus, DIYing a Murphy bed lets you completely customize it so that it is a true and one-of-a-kind Murphy!
Sure Murphy beds are space-saving! But why stop at a single function when, with a little design inspiration, they can be multi-functional? For example, your Murphy bed can double as a sofa, a display shelf, computer table, full-length mirror, bookshelf or just a great piece of pop art when not in use as a bed.
In this article, we hope you find the Murphy bed design that suits your needs and that you're inspired to build it.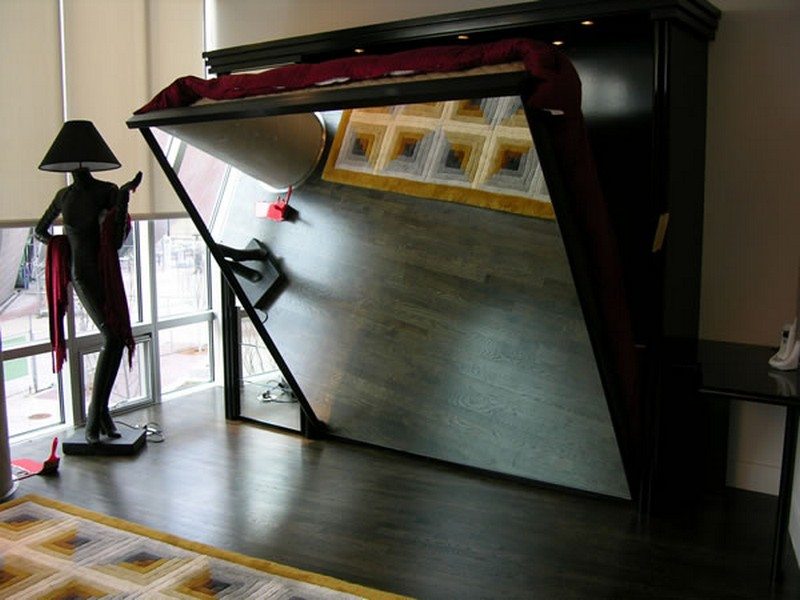 Click on any image to start the lightbox display. Use your Esc key to close the lightbox. You can also view the images as a slideshow if you prefer.
Murphy Beds Designs
TARDIS Murphy Bed
Are you a fan of Dr. Who? Do you know anyone who loves him? Then these tardis Murphy beds are for you! This makes them perfect for small homes or apartments where space is at a premium.
While Tardis Murphy beds may not be able to take you on adventures through time and space, they can still save you a lot of space in your home.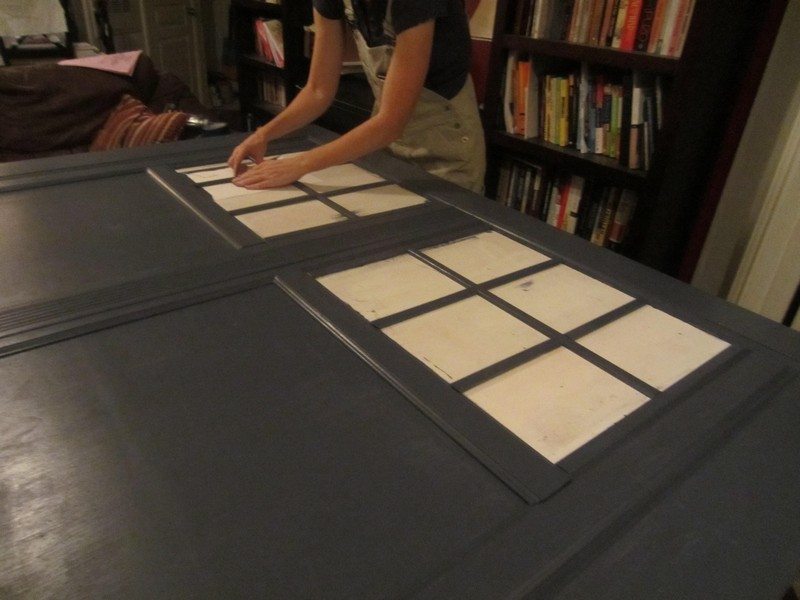 Lori Wall Murphy Bed
This Murphy beds design is the perfect solution for studio-type spaces. It is a display shelf during the day and can easily be transformed into your comfortable bed when guests are gone.
This bed is perfect for small spaces and provides the perfect solution for those who need an extra bed but don't have the space for one.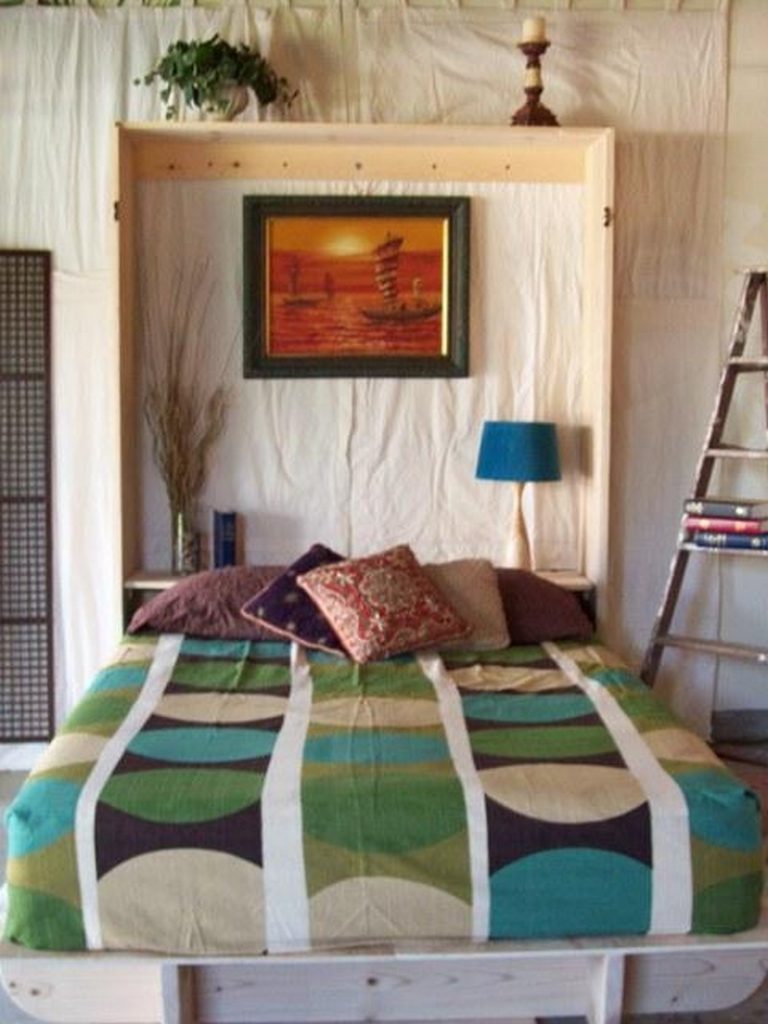 Reclaimed Barn Wood and Steel Murphy Bed
If you like rustic, then start gathering reclaimed wood to make this bed! You can also use pallets. Here are some guidelines to help you get pallets for free… This Murphy bed can also serve as a place to display photos. Just make sure that the photos are secured properly.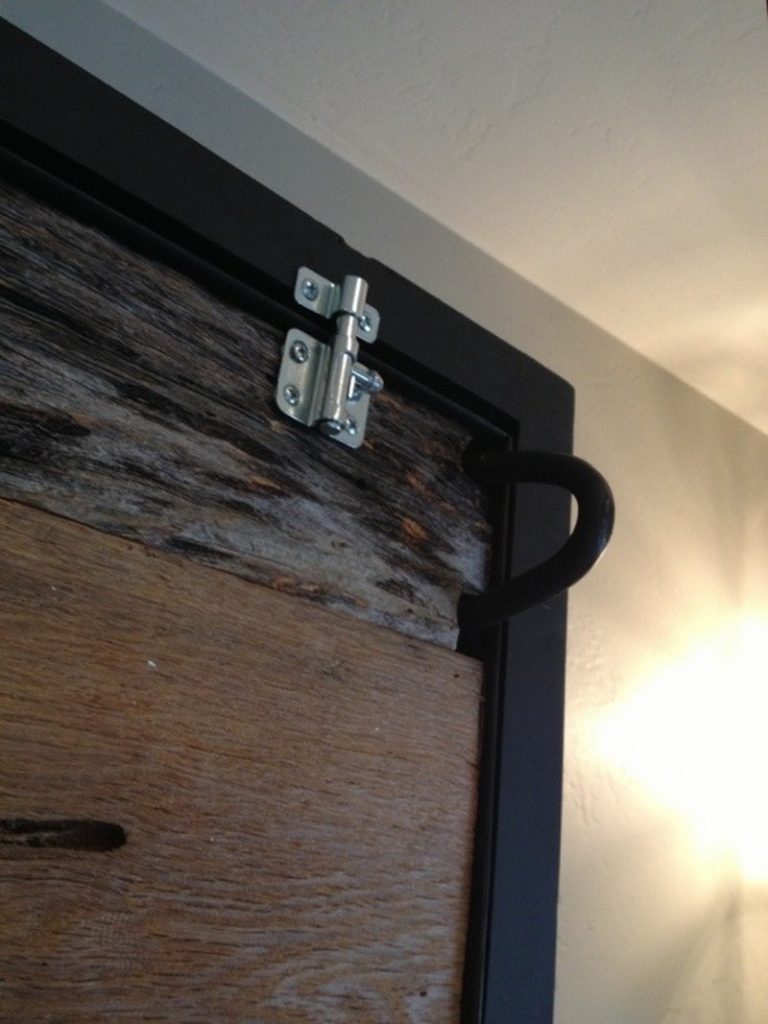 Sports Locker
Boys will surely love to have this locker Murphy bed in their room! You can even add functional lockers on each side of this bed for additional storage and to extend the sports look.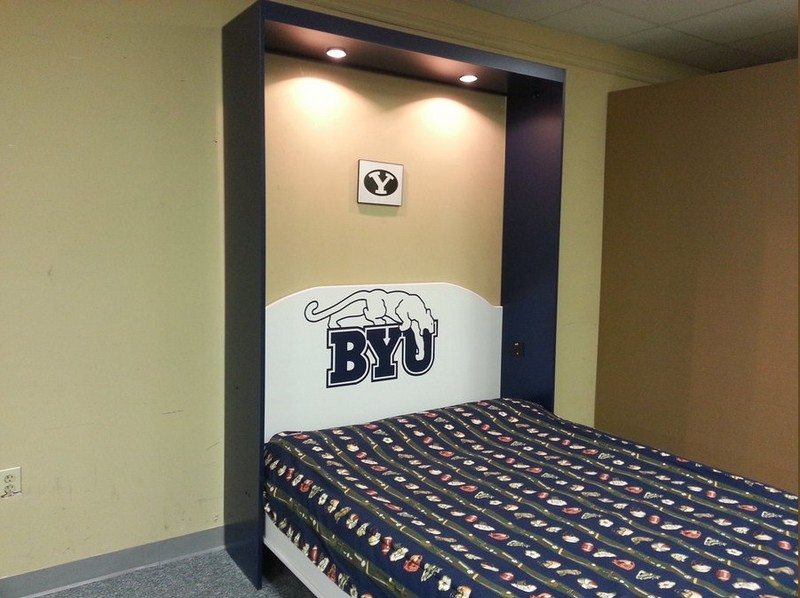 Murphy Bed with TV
Have you read claims that TVs are a bad idea in the bedroom? The light from the television is said to send a signal to your brain that it's not time to sleep yet. Here's a good Murphy bed design to help you keep the TV away when it's time for bed!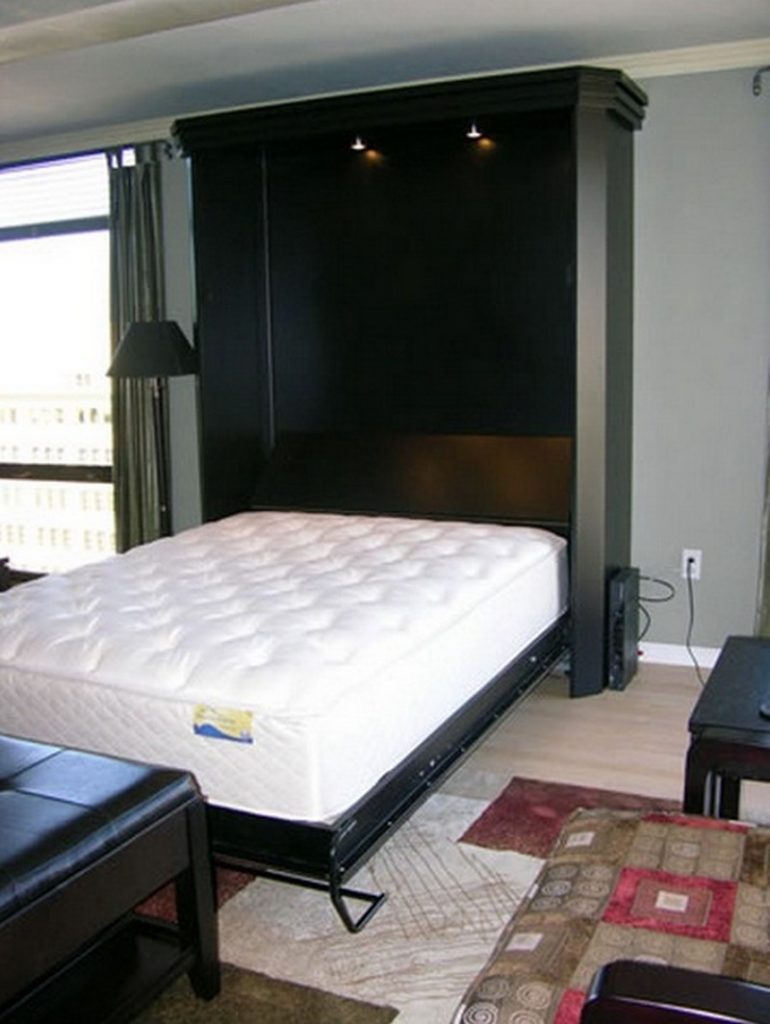 Computer Desk Murphy Bed
Who would have thought you can have your desktop computer under your bed? Isn't this a clever design? The idea of having your desktop computer under your bed sounds silly, but it is actually a great idea.
You don't need to worry about hiding your computer from anyone who might want to use it.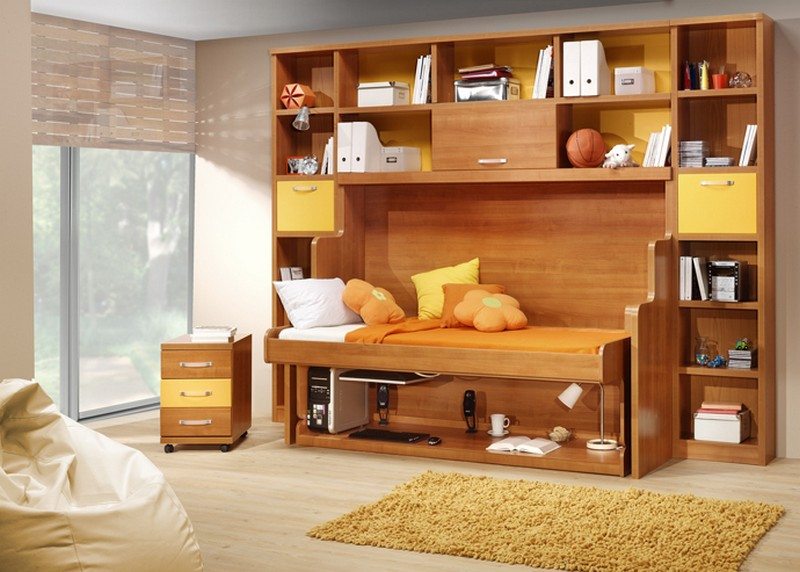 Sofa Murphy Bed from Laura Casey Interiors, LLC
Many of us are downsizing and no longer have that 'spare room'. Here's an idea for accommodating overnight guests while still retaining maximum use for the space.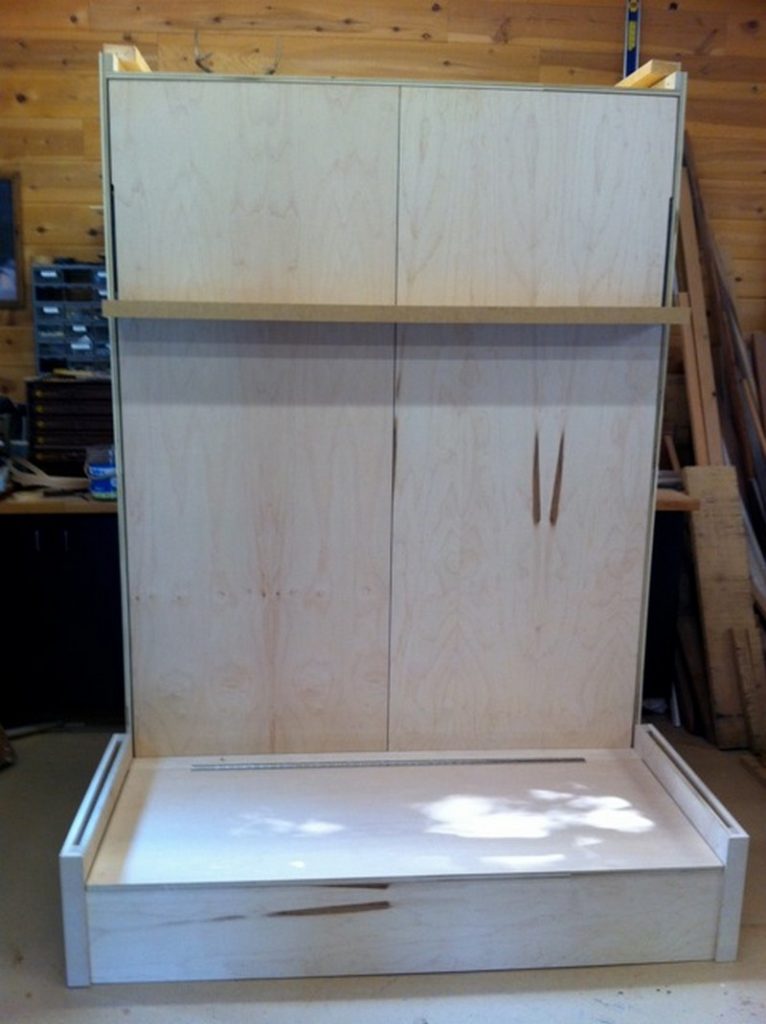 Library Murphy Bed
If you're working from home and you don't have a separate office, this Murphy bed is the best idea for you. Keep your bed hidden behind the bookshelf. Bring your clients to your office and they will never know it's your bedroom!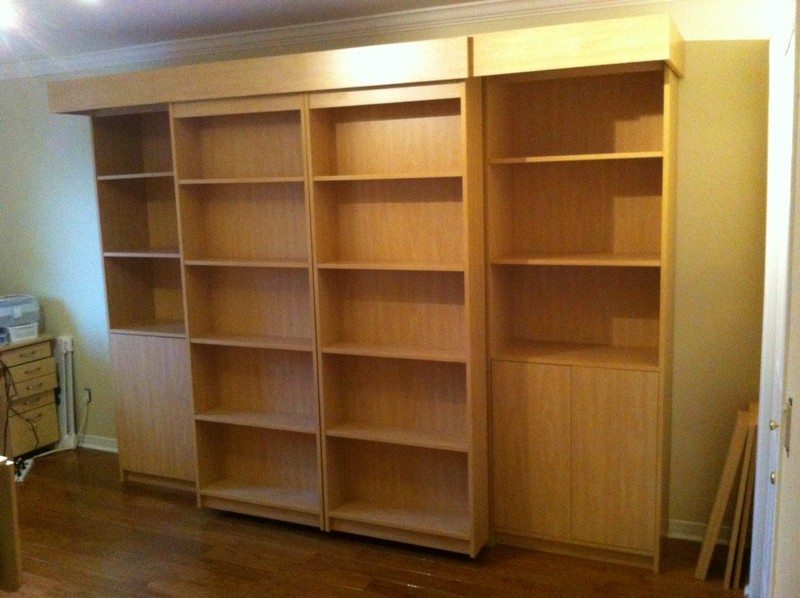 Mirror Murphy Bed
Mirrors, especially large ones, make rooms look bigger and brighter than they actually are. This Murphy bed doesn't just save you space, it also creates the illusion of space.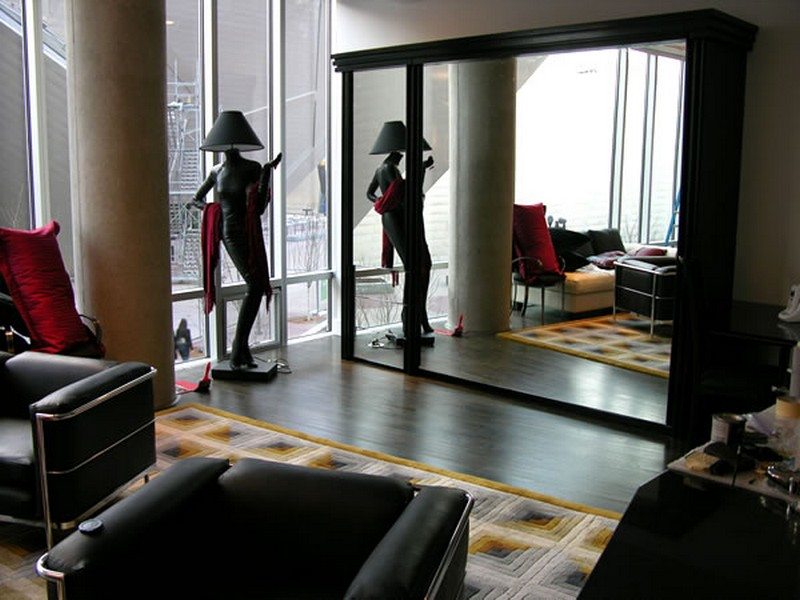 If you liked these Murphy beds, you might also like these bedroom ideas…