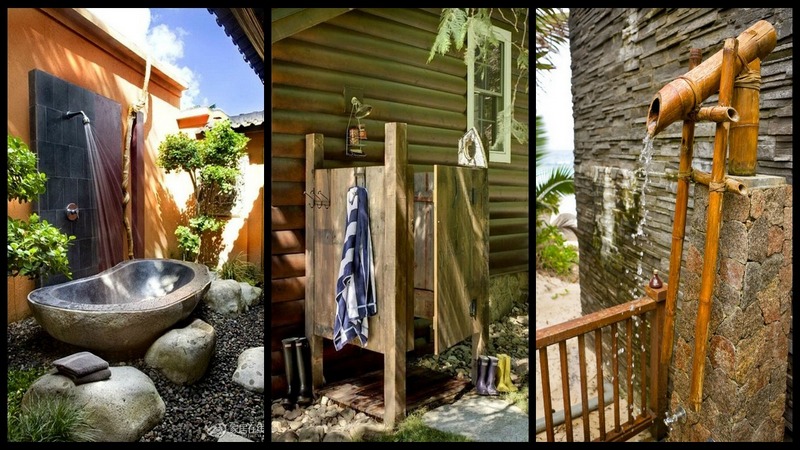 Want to take showers after a strenuous and messy day in the garden to relax? Then a nice outdoor shower is a great idea. It allows you to come home clean while keeping the mess out where it belongs.
Showering can improve your mental health in several ways. For one, the act of showering can help to reduce stress and anxiety levels. The hot water can also help to improve your circulation, which can in turn improve your mood and overall sense of well-being.
In addition, the scent of your favourite soap or shampoo can help to boost your mood and create a sense of calmness.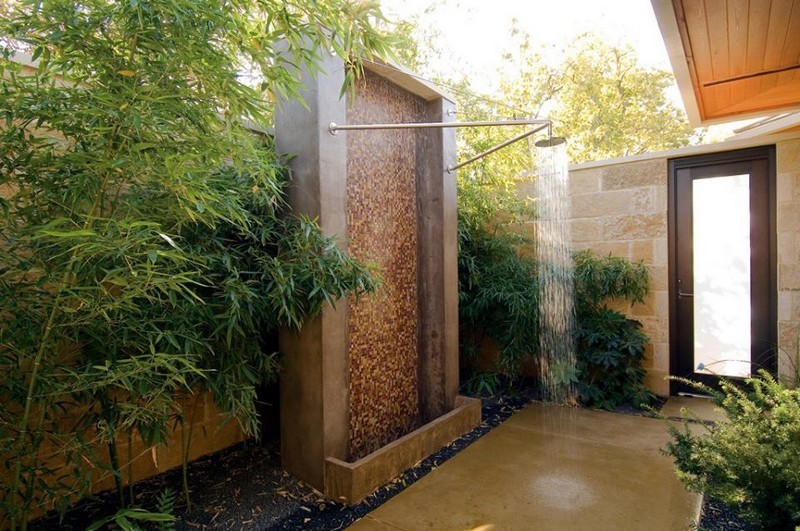 Outdoor showers offer a great way for people to enjoy the outdoors. There are a wide variety of styles and materials available, and people can find them to fit any budget.
Outdoor showers are usually composed of a base mounted on a stand, and a shower head that swings down over the basin. Their styles range from simple and rustic to elegant and elaborate and are made from a number of different materials.
Outdoor showers can either be freestanding or attached to a wall, but whatever style they are, they are a convenient and efficient way for people to rinse off after swimming or spending time in the garden.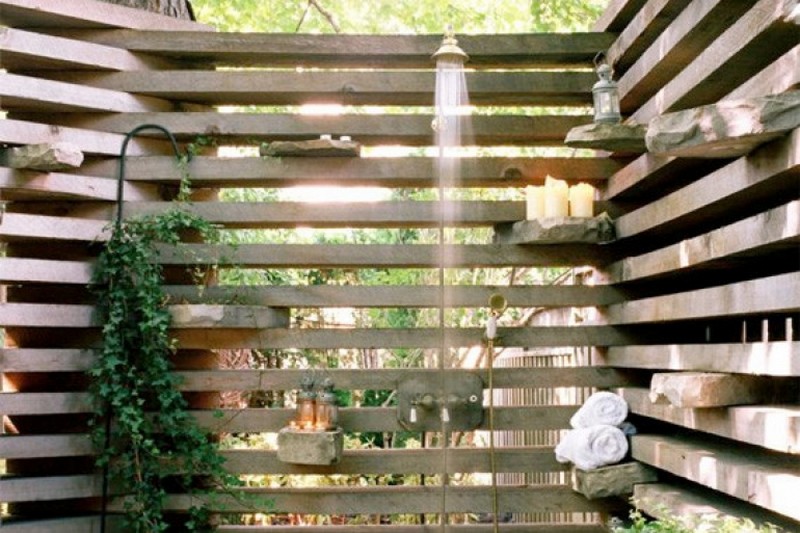 Outdoor showers are a feature that many backyards can benefit from. The shower itself doesn't have to be anything fancy, but its design can create a soothing and relaxing effect. If the homeowner is mindful, the shower can become a focal point for any backyard.
You don't have to spend a fortune on an outdoor shower.  It's an inexpensive project that you can build yourself. It's easy to personalize allowing you to obtain the right dimensions and style for your outside space.
Check out these outdoor showers we've prepared for you
Stand Alone or Free Standing
Stand Alone outdoor showers are a great way to enjoy the outdoors while getting clean. They are usually made of durable materials like metal or stone, and they are freestanding. Many people choose to have a Stand Alone outdoor shower because they offer a sense of luxury.
Walk-In Shower
A walk-in outdoor shower is such a great way to enjoy the outdoors. Coming home after a long day of work, there is nothing better than sliding into your outdoor shower.
No more worrying about showering around wet towels or keeping the shower area clean. Also, with it being open air, I am assured that the shower area is safe for my children.
An outdoor shower is a perfect way to start your day or cool off after a long day in the sun. A walk-in shower makes it easy to get in and out, and the open design lets you enjoy the outdoors while you shower.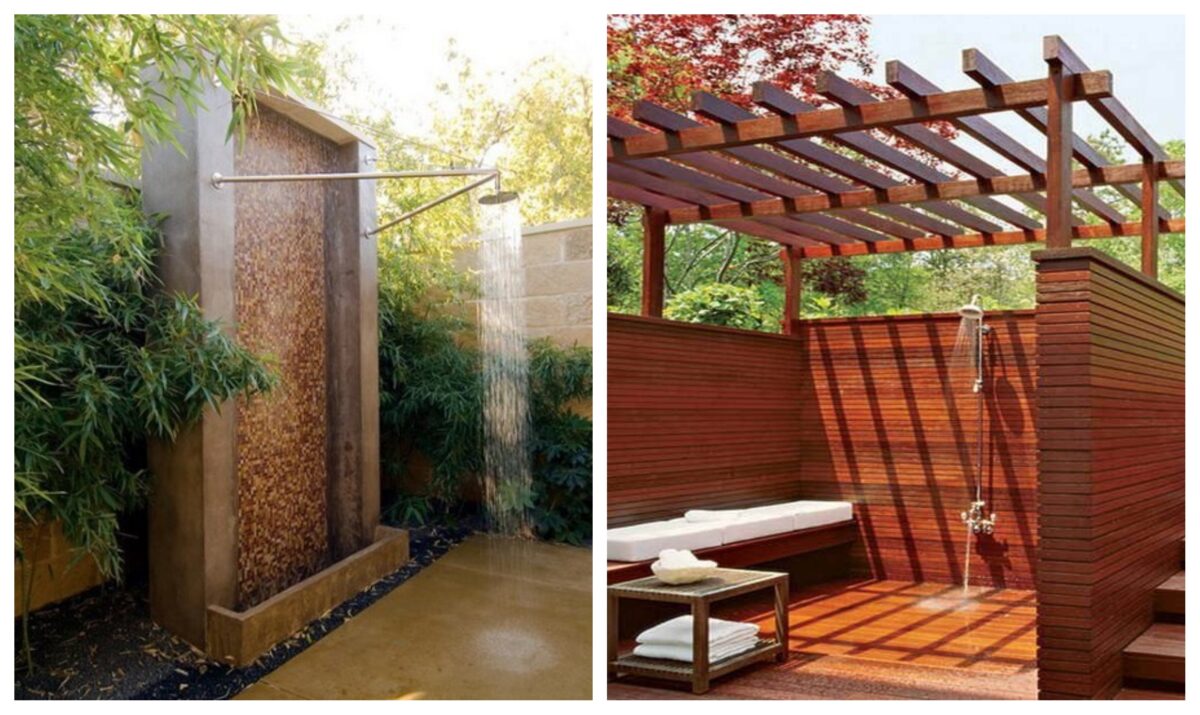 Standard Shower Enclosure
When it comes to showering outdoors, a standard shower enclosure is a great option. It provides privacy and protection from the elements, while still allowing you to enjoy the fresh air and natural surroundings.
Plus, an outdoor shower is a great way to save water and energy, since you're not using hot water that's been heated indoors.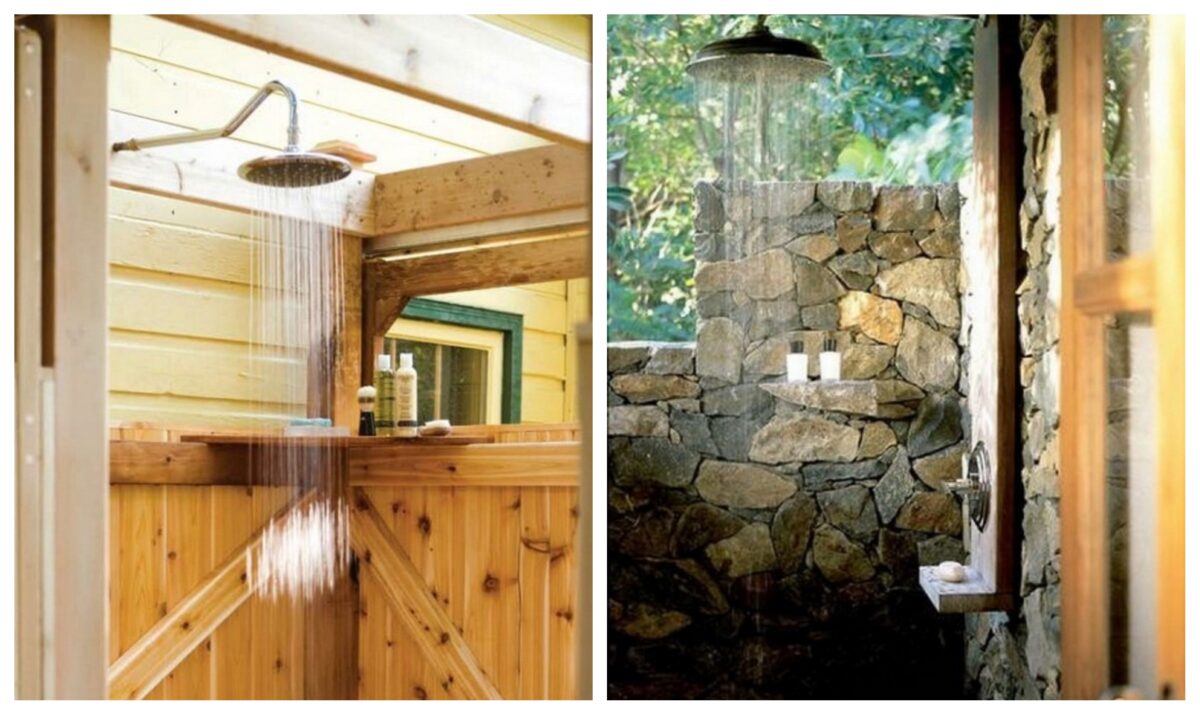 Soaking Tub
A shower with a soaking tub is a type of shower that has a built-in tub that allows you to soak in the shower. This can be a great way to relax after a long day or to get clean if you have a lot of mud or dirt on your body. Soaking tubs can also be used for medical purposes, such as to help relieve pain.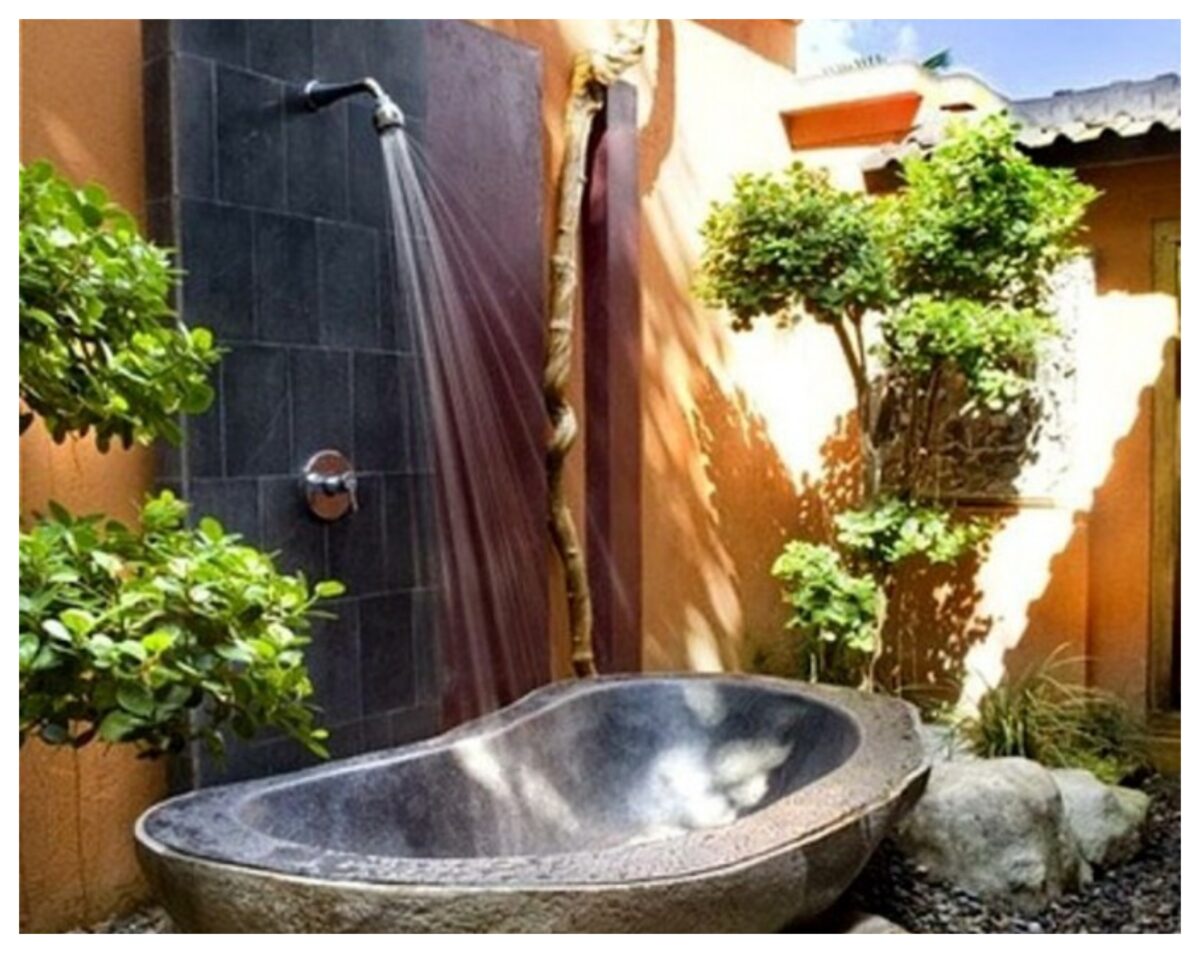 Could your backyard use an outdoor shower?
Click on any image to start the lightbox display. Use your Esc key to close the lightbox. You can also view the images as a slideshow if you prefer 😎
If you liked this, you will also like viewing these Bathroom Ideas…