Will you consider outdoor showers? One of the greatest experiences in life – IMHO – is showering with a view. Yet, for most of us, our bathroom is the exact opposite… an area designed to exclude the world from viewing us and hence us from the world.
Outdoor bathing in hot tubs and showers that are part of your landscape is a great way to cleanse your body and mind, as well as to enjoy nature and the great outdoors. It's a way of adding outdoor entertainment to your yard.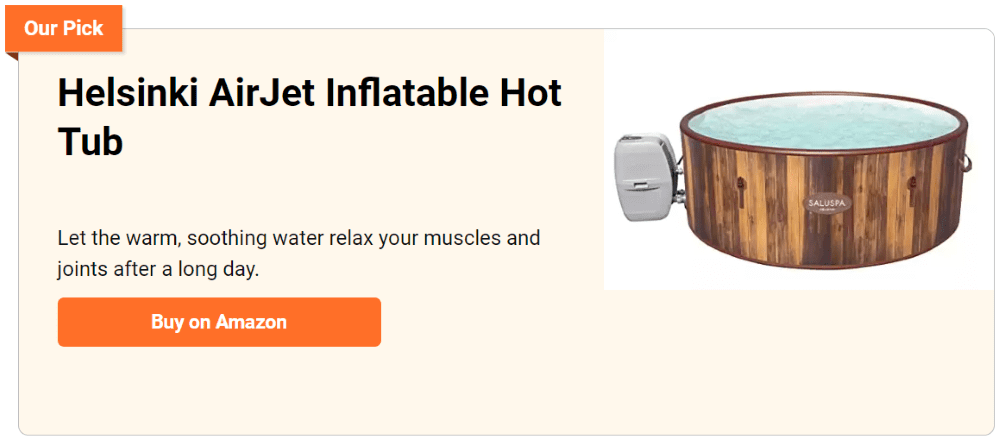 Outdoor showers and baths are relaxing. It's as if you're communing with nature. While not everyone would agree, these outdoor baths and showers had always been a favorite of mine.
Outdoor showers and baths are a great way to enjoy nature. There's no reason to head indoors when you can enjoy the beauty of nature.
Enjoying the great outdoors can be expensive and time-consuming, especially if you have to drive to get to your favorite spots. Why not have an outdoor shower or bath installed in your home.
There are many benefits to having an outdoor showers or bath.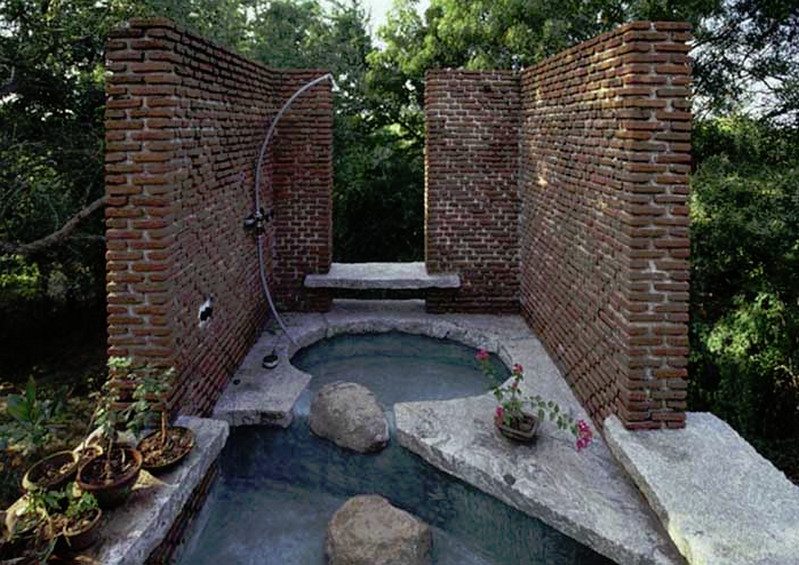 Here are a few of our favorite outdoor bathing areas. We hope they inspire you to build your own.
Click on any image to start the lightbox display. Use your Esc key to close the lightbox. You can also view the images as a slideshow if you prefer 😎
Things you got to enjoy when you build outdoor showers and baths!
Natural heat
The source of natural heat is the Earth's core. Natural heat is the heat that is produced by the radioactive decay of elements in the Earth's crust. This heat is transferred through the Earth's mantle, crust, and core to the surface.
By creating outdoor baths or outdoor showers, you will be able to enjoy natural heat.
Sunshine exposure
Most of us spend a lot of money just to achieve the best sun-tanned skin. But do you know that you won't need a lot of money for that? All you need to do is to invest in great outdoor baths.
When you have your own outdoor showers and baths, you got to enjoy the natural way of tanning thru natural sunshine exposure.
Fresh air
Good outdoor baths or outdoor showers are a great way to relax and unwind. You got to enjoy the fresh air and feel the wind on your face. The bath is able to be used at any time of the year, assuming it is not too cold or too hot, or if rain is in the forecast.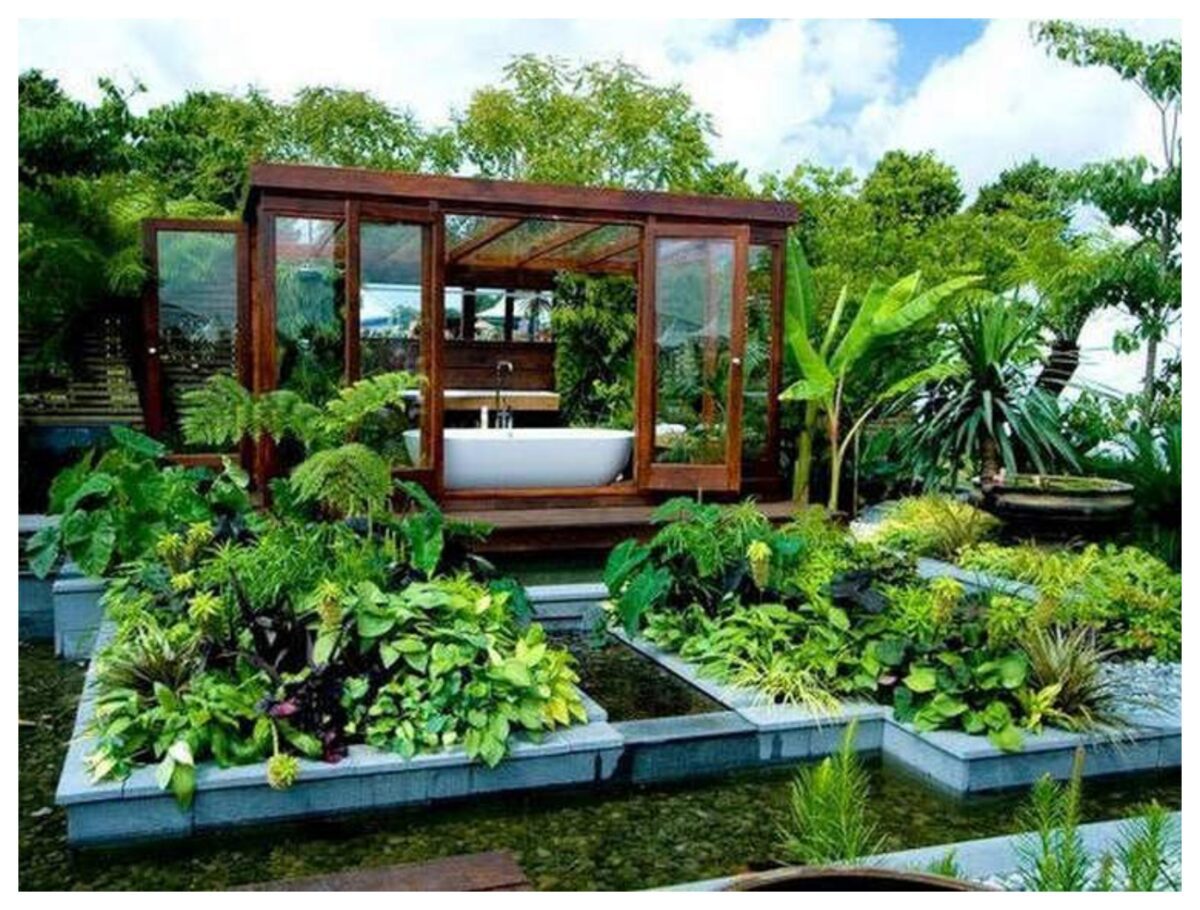 Natural scents
Being outdoors allows you to enjoy nature. The old saying, "you can't beat the smell of freshly mown grass," is actually quite true.
You can enjoy the unique scents of nature and the freshness of the outdoors by having an outdoor bath. Of course, there are limits to what you can encounter outdoors, so you may want to invest in a good outdoor bath.
An outdoor bath is one of the best ways to enjoy the scents of nature.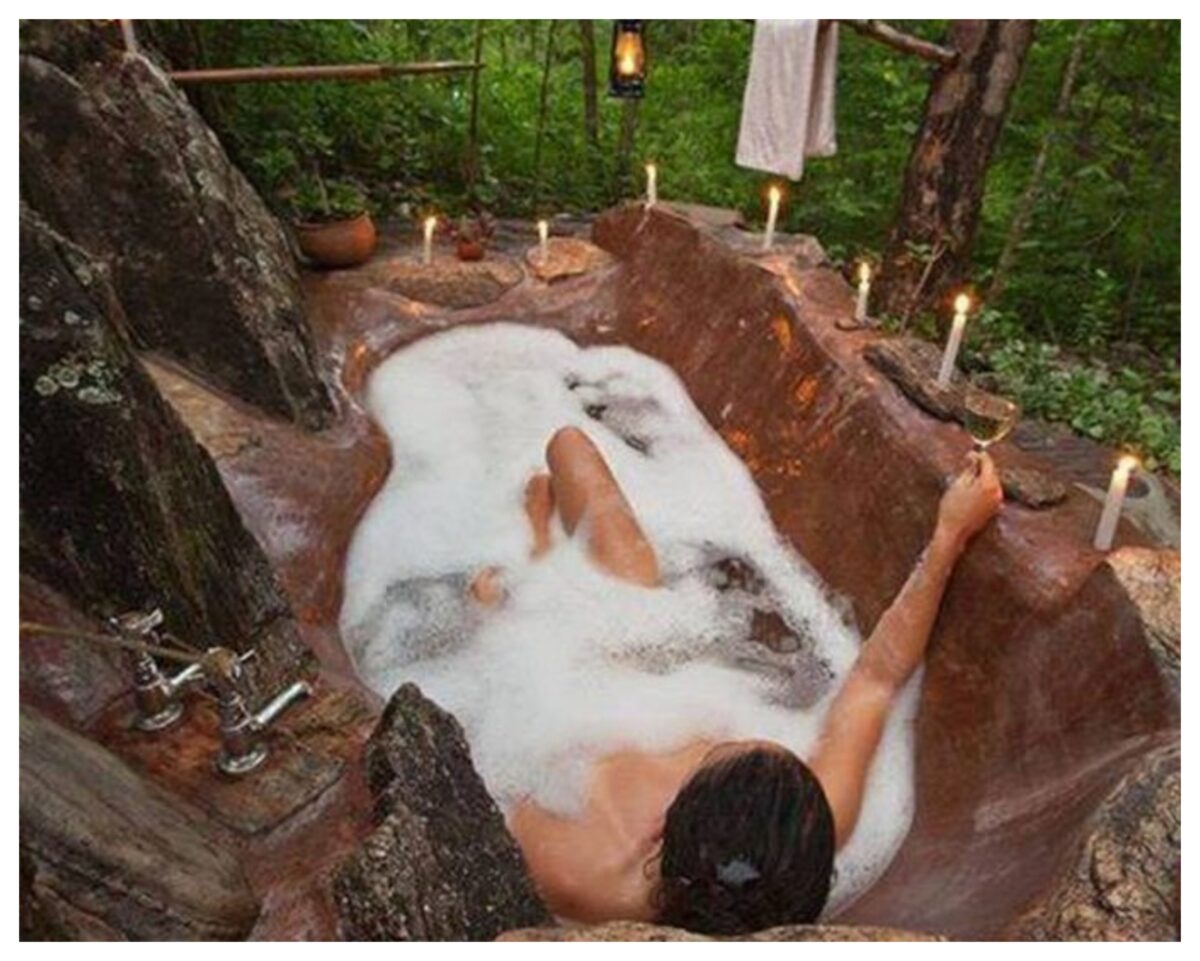 Freshness
But of course, the best reason to have an outdoor bath is to be able to enjoy the freshness. The mists of pine and the sound of the waterfall floating by will calm your senses and refresh you.
As your body soaks in the warm water, clean, refreshing air is forced down from the roof, providing natural aromatherapy. These things will help you rejuvenate and revitalize.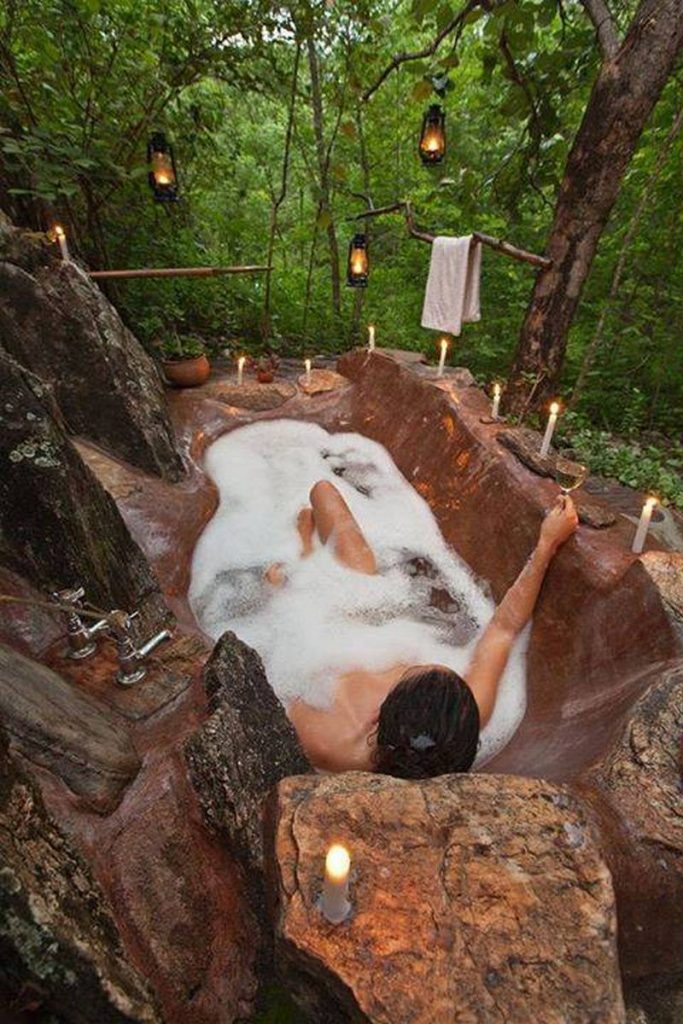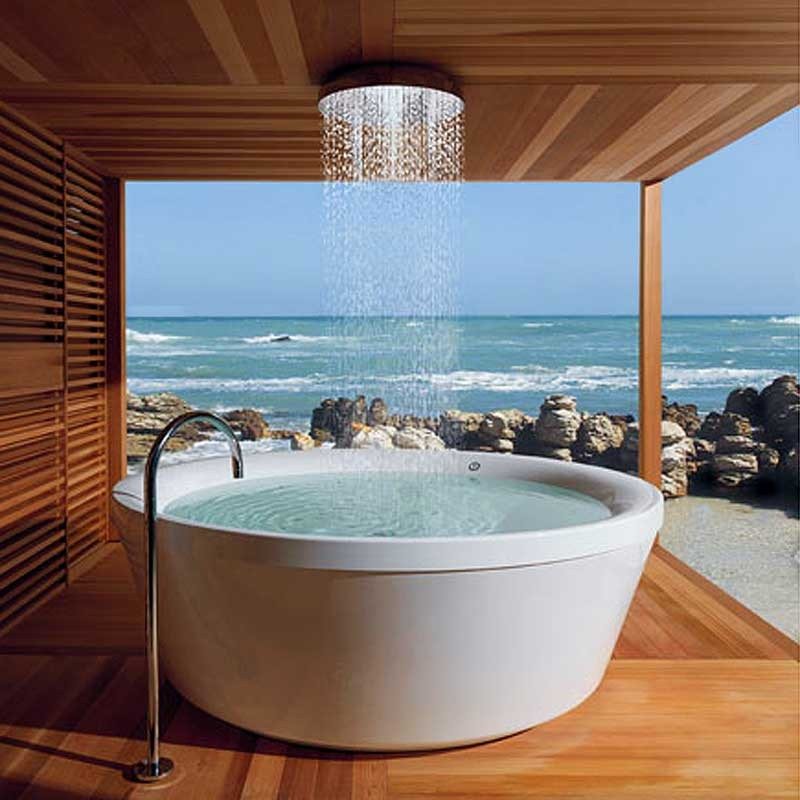 You might also want to take the chance to check out our DIY outdoor bathroom projects…