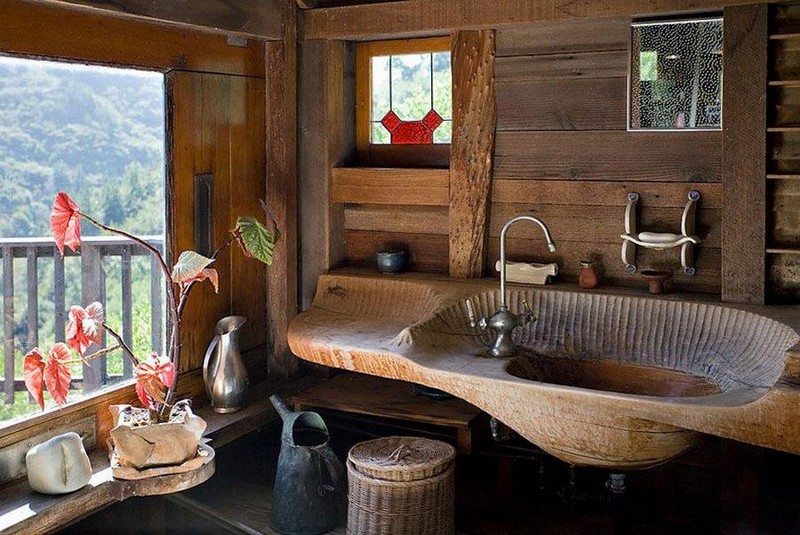 Thinking of renovating your bathroom and looking for a way to make it truly unique? Then you should consider having a timber basin.
Timber bathroom basins or in your kitchen are a classic design feature that never goes out of style. They are also a sustainable option offering the perfect solution to the problem of where to store your toiletries.
Timber adds warmth and beauty to any bathroom but timber baths and bathroom basins take that warmth and beauty to another dimension.
Timber is a natural material that is highly durable and is a great choice for anyone who likes the look of a traditional or rustic bathroom or kitchen.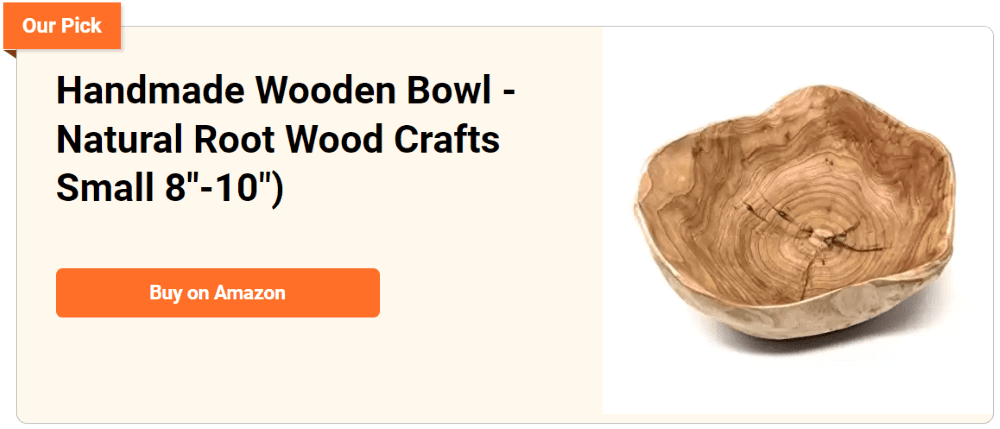 The bathroom shown above is as rustic as a bathroom can get but timber basins and baths can also be as contemporary as tomorrow. They're perfect for those who want their bathroom to have a very natural feel.
Timber comes in many colors from the lightest ash through the many shades of red right down to the black of Gabon ebony so you can definitely find something to suit your bathroom basins.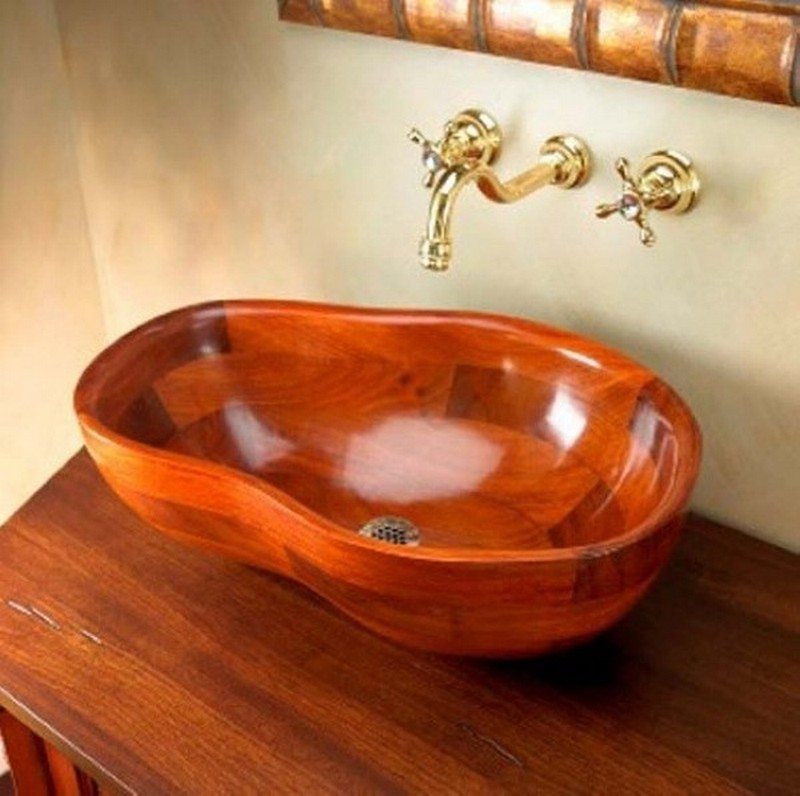 Unlike ceramic or porcelain, wood doesn't break or chip. If it starts to look tired, it can be sanded back and refinished. In short, with a little bit of maintenance, your timber bathroom basins will look like new ones again.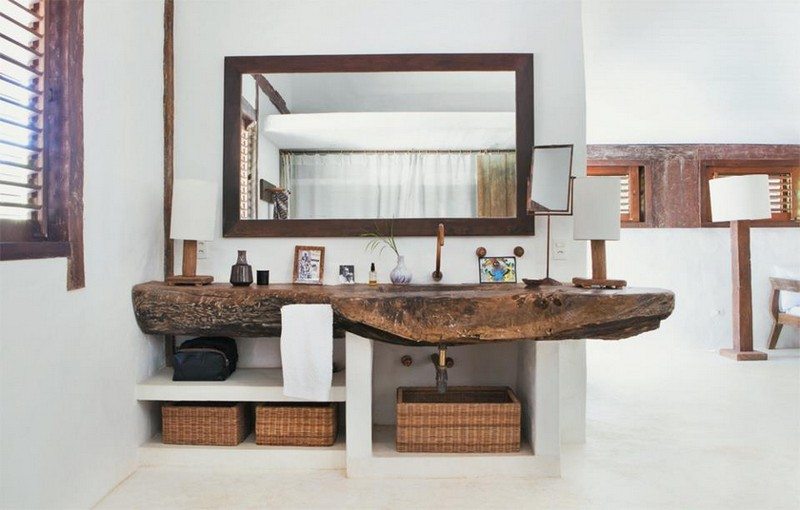 There are many commercially manufactured basins available now. They tend to be very high quality and often priced accordingly, But as you can see here, it's also very possible to make your own. Then your bathroom really is 'one of a kind'.
Want a more natural look in your bathroom? Then these beautiful timber bathroom basins might be for you!
Click on any image to start the lightbox display. Use your Esc key to close the lightbox. You can also view the images as a slideshow if you prefer 😎
Things to consider when you used timber bathroom basins
Types of timber
You need to consider the types of timber you will use when you want to use bathroom timber basins. They are usually made from hardwood wood or wood composites, such as MDF (medium-density fibreboard), particle board, and plywood.
Sometimes they are just made from laminate and sealed with a resin. Choosing the right timber for your bathroom is important if you want it to look good and last for a long time.
Some types of timber are better suited to basins than others and can avoid problems with warping, cracking, and shrinkage. When you use timber bathroom basins, you should consider the grain of the timber.
The grain is the direction the timber has grown in. In the past, pine was used because of its availability. Teak was also used, but was very heavy and was hard to get hold of.
Sizes of timber
There is a good reason that the size of your timber bathroom basins should be proportional to the size of your bathroom. It will create chaos if it's not.
An oversized or undersized basin will seem to throw the room out of whack, throwing off the proportions and, consequently, the decor.
The basin is the focal point and the centerpiece of your bathroom, so you should pay special attention to the size of the basin.
The basin should be of a good size so that it can house all the bathroom amenities like your bottles of shampoo, lotion, and liquid soap.
Prices of timber
The cost of building bathroom furniture is directly related to the size and the type of timber you choose to work with. As you know, the type of wood you choose plays a huge role in the design and look of your furniture.
The cost of the timber is determined by the availability of the timber, the type of wood, and its durability. The cost of the timber should also take into consideration the cost of transportation, the cost of the tools used to cut the timber, and the cost of hiring help and labor.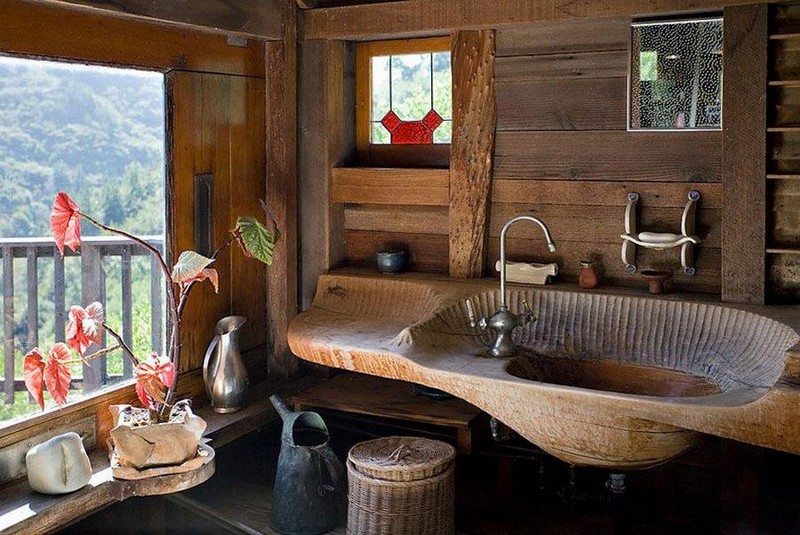 If you liked these, you will also like viewing other Bathroom Ideas…