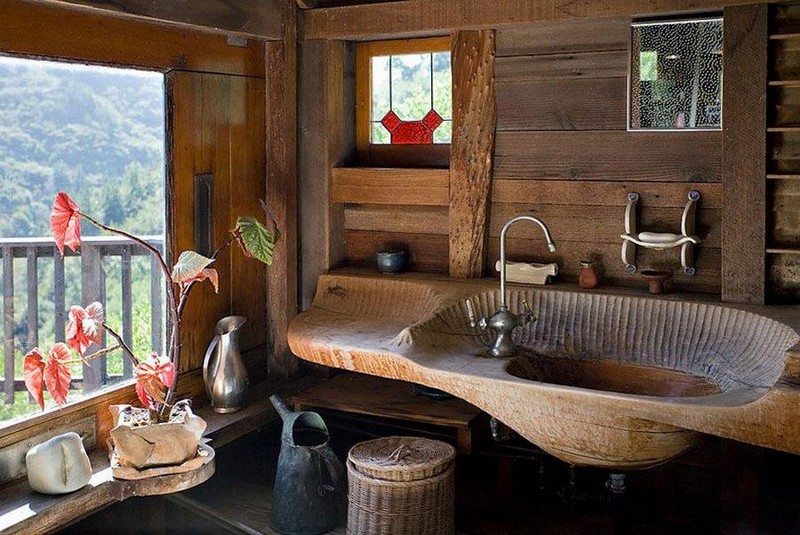 Thinking of renovating your bathroom and looking for a way to make it truly unique? Then you should consider having a timber basin.
Timber adds warmth and beauty to any bathroom  but timber baths and bathroom basins take that warmth and beauty to another dimension.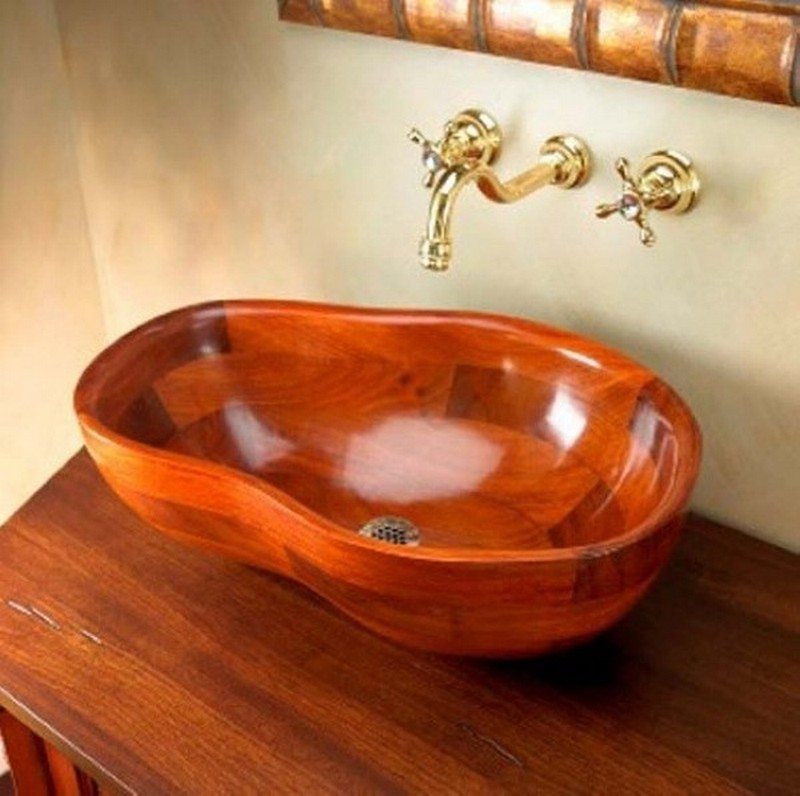 The bathroom shown above  is as rustic as a bathroom can get but timber basins and baths can also be as contemporary as tomorrow. They're perfect for those who want their bathroom to have a very natural feel.
Timber comes in many colours from the lightest ash through the many shades of red right down to the black of Gabon ebony so you can definitely find something to suit.
A great feature of timber baths and basins is durability. Unlike ceramic or porcelain, wood doesn't break or chip.  If it starts to look tired, it can be sanded back and refinished.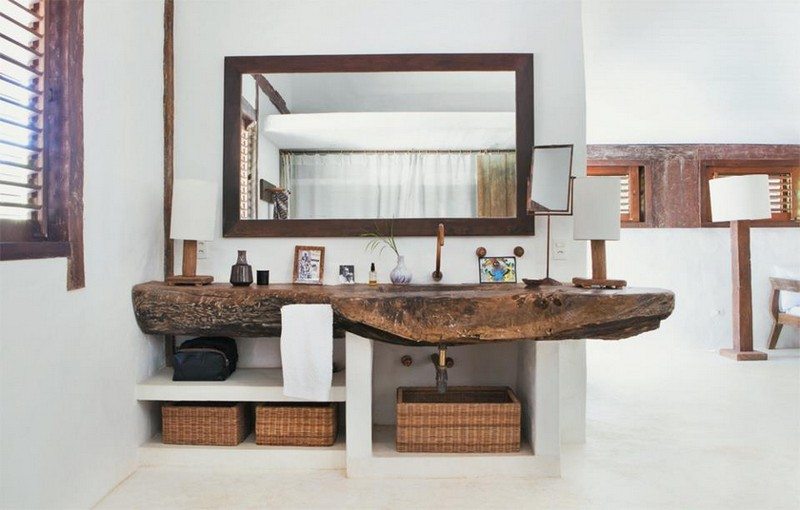 There are many commercially manufactured basins available now. They tend to be very high quality and often priced accordingly, But as you can see here, it's also very possible to make your own. Then your bathroom really is 'one of a kind'.
Want a more natural look in your bathroom? Then these beautiful timber bathroom basins might be for you!
Click on any image to start lightbox display. Use your Esc key to close the lightbox. You can also view the images as a slideshow if you prefer  😎
If you liked these, you will also like viewing other Bathroom Ideas…