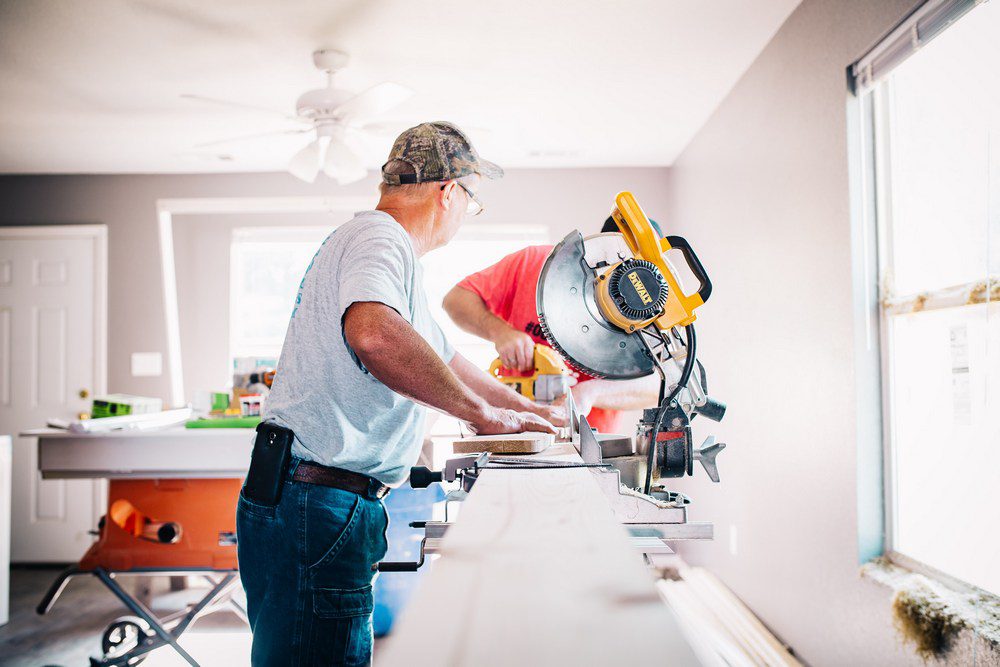 Starting a home renovation business can be a rewarding adventure. From remodeling kitchens and bathrooms to helping clients create an entirely new look for their homes, the industry has no shortage of opportunities.
But like any other startup, a home improvement business requires proper planning and commitment. Ideally, you must know how to attract potential clients, provide quality services, and manage your finances properly for your venture to succeed.
To help you get started, this article outlines crucial steps for establishing and managing a successful home renovation business.
Acquire the Necessary Skills and Knowledge
Before embarking on your home renovation business journey, acquiring the necessary skills and knowledge is crucial. Depending on your area of focus, such as carpentry, plumbing, electrical work, or design, you may need to obtain relevant certifications or complete apprenticeships.
Fortunately, various trade schools and vocational programs are available to equip you with the fundamental knowledge and hands-on experience required for the industry. These institutions have flexible schedules and allow you to learn online, meaning you won't interfere with your daily schedule.
Besides formal training, staying updated with the latest trends, techniques, and building codes can enhance your expertise. Having a strong foundation of skills and knowledge will not only instill confidence in your clients but also ensure the quality and professionalism of your work.
Define Your Niche and Target Market
To establish yourself as an expert in the home renovation market, you must define your niche and target market. Preferably, consider the types of home renovation projects you excel at or are interested in. This could vary from kitchen remodels to bathroom renovations to whole-house makeovers.
It is equally vital to identify your target market. To do this, start by analyzing demographic factors such as age, gender, location, and the income level of potential customers in your area.
Identifying your niche and target market will enable you to tailor your services and marketing strategies accordingly, maximizing your chances of attracting the right clientele. 
Invest in Digital Marketing
Many clients start their search for home renovation services online. That makes digital marketing vital for home renovation startups looking to succeed.
A robust digital marketing campaign should incorporate various approaches, such as search engine optimization (SEO), social media marketing, content marketing, and paid advertising. These strategies increase your online visibility, drive traffic to your website, and generate leads.
Creating and managing an excellent digital marketing campaign requires time and expertise. This is where partnering with a specialized digital marketing agency for home service providers can be advantageous. Such an agency has professionals who can help you tailor your SEO and social media marketing techniques to target your specific audience.
Get a License and Insurance
The home renovation industry is highly regulated through licensing to ensure quality services to customers. Therefore, before launching your venture, check with your local government or licensing authority to understand the specific business requirements in your area.
Additionally, ensure you have adequate insurance coverage to protect your business and clients. Some vital types of coverage you may need include general liability and workers' compensation insurance. While the former covers any property damage or bodily injury that may occur during renovation projects, the latter protects your employees in the event of an on-site injury.
Complying with licensing and insurance regulations protects your business from financial losses and instills confidence in your clients. It also demonstrates professionalism and a commitment to following industry standards and best practices.
Network with Suppliers and Subcontractors
Establishing strong relationships with suppliers and subcontractors is crucial for the smooth operation of your business. While suppliers provide the necessary materials and products for your projects, subcontractors contribute other specialized skills and services you may lack, including plumbing, electrical work, or carpentry.
When looking for experts to network with, research thoroughly to land reliable professionals with high-quality materials and services at competitive prices. It is also crucial to develop strong communication channels to ensure timely delivery of materials to project sites.
Connecting with suppliers and subcontractors can be challenging, especially for startups in the home renovation industry. Fortunately, you can avoid these challenges by attending industry-related events, joining professional associations, and joining online forums to interact with professionals. You can also check reviews for local trades in your area. Good sources of reviews include Google and Facebook.
Develop a Solid Business Plan
A business plan is the road map for any successful venture. It provides a comprehensive overview of your business, its goals, strategies, and financial projections.
An ideal business plan should include an executive summary with an overview of your investment, including a mission statement, target market, and unique selling proposition. It should also outline your organizational structure, marketing and sales strategies, and operational plans.
When developing your business plan, consider the financial aspects of your venture. This could include a budget for startup costs, such as equipment, licenses, insurance, and marketing expenses.
It is also essential to project your anticipated revenue and expenses for the first few years of operation. This will help you determine pricing strategies, profit margins, and cash flow management.
Provide Exceptional Customer Services
Customers are the lifeblood of any business. When satisfied with your services, they will likely become repeat clients and refer you to others. Therefore, ensure you offer them exceptional services.
Start by actively listening to your customer's needs and preferences. It will also help to take the time to understand their vision for their home and offer personalized recommendations and solutions. In addition, keep them informed about the progress of their project and address any questions or concerns promptly.
Transparency is also crucial in building trust with your customers. So, provide accurate cost estimates and realistic timelines for the completion of their projects. You should also maintain open lines of communication and quickly respond to your client's inquiries.
By ensuring you treat every project as though you are working on your own home, you will excel and develop a clientele willing and happy to write those same reviews on Google my Business and Facebook. And that is what success is all about! Ready to get started?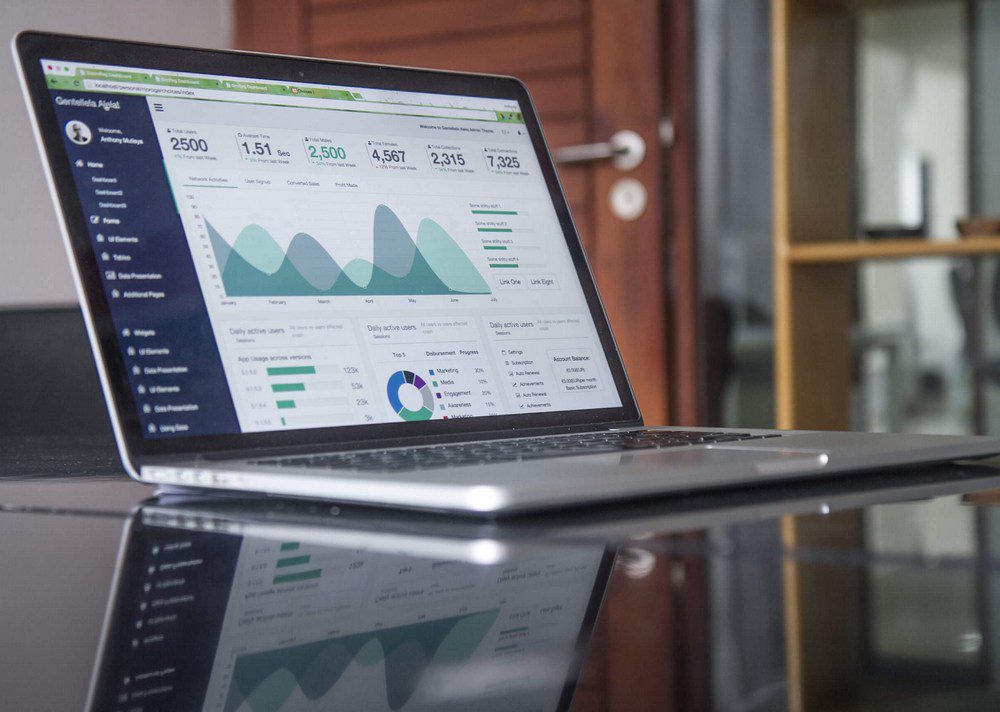 Embrace Technology and Innovation
The home renovation industry is dynamic. New technologies and renovation techniques are constantly emerging, and embracing them can give your business a competitive edge.
To get a step ahead of your peers, utilize project management software to streamline communication, track progress, and manage schedules and budgets. This will help you stay organized, minimize errors, and improve project management.
You could also explore 3D rendering and modeling software to create visual representations of proposed renovations. This allows clients to envision the final result better and make informed decisions.
Moreover, consider adopting sustainable and eco-friendly practices in your business. Many homeowners prioritize environmentally friendly materials and energy-efficient solutions, such as LED lighting, sustainable flooring, and low-VOC painting.
Consider Enrolling in a Short Financial Management Course
While your expertise lies in renovation and design, having a solid understanding of financial management is crucial for running a profitable and sustainable business.
Enrolling in a financial management course can equip you with budgeting, cash flow management, and financial analysis skills. This knowledge is vital to setting accurate service prices, monitoring project costs, managing invoices and payments, and navigating tax obligations.
Moreover, a financial management course can provide insights into securing funding for your business, such as loans and grants. You'll learn how to develop comprehensive financial projections and present a compelling case to potential investors or lenders.
Keep Growing
The home renovation industry constantly evolves, with new techniques, materials, and trends emerging regularly. Therefore, invest in continuous professional development and stay updated with industry advancements.
An ideal way to enhance your knowledge and skills is by attending industry-related workshops, seminars, and conferences. You may also consider pursuing certifications or advanced training programs.
Additionally, stay updated with the latest building codes, regulations, and industry standards to ensure compliance and deliver safe and high-quality work. Don't forget to keep researching and exploring new materials, sustainable practices, and innovative technologies.
Conclusion
Starting a home improvement business can be a challenging but rewarding investment. However, following the above tips and staying committed and dedicated to your goals can make your venture successful. With hard work and exceptional artistry, there is no limitation on what you can achieve as an independent home remodeler.