Mogilany, Poland –  doomo
Built area:    180.1 m2
Year built:    2015
Photographs: Piotr Lipecki
House with a View is a private home surrounded by stunning views of the mountains. From the outside, the house looks small as it sits on a small plot of land. However, its height very well compensates for its lack in width.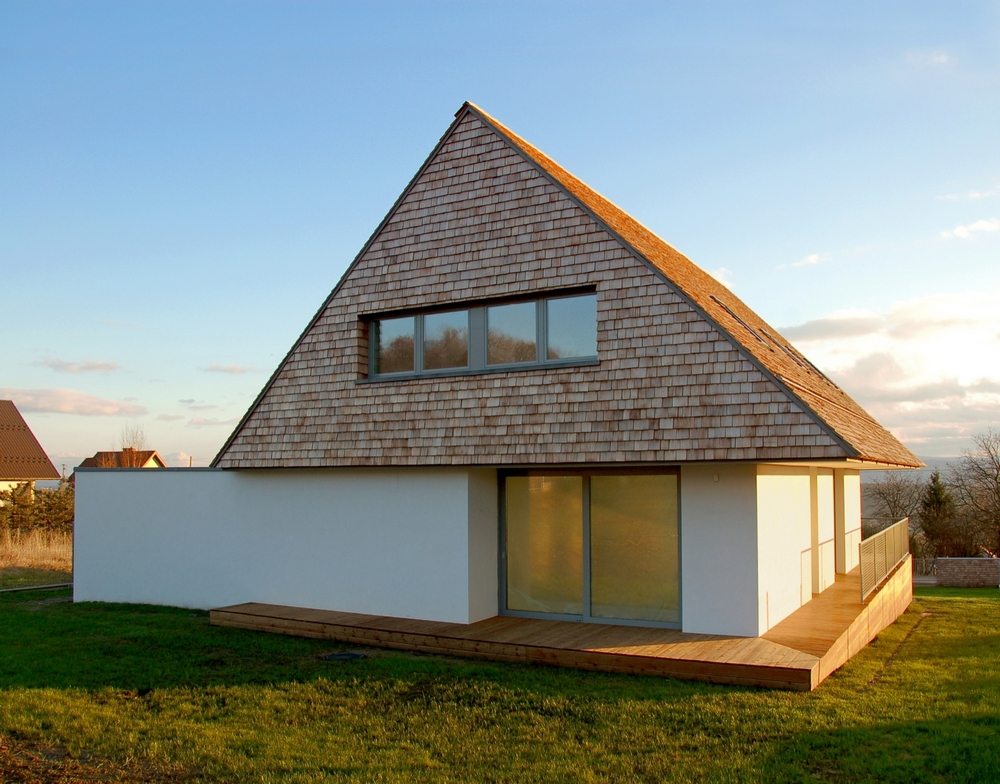 The design of the house is very simple. It has a gable roof dotted with windows that let ample light in. The interesting use of Canadian Cedar shingle and boards give the house its charm. These materials are known to be durable and they age beautifully over time.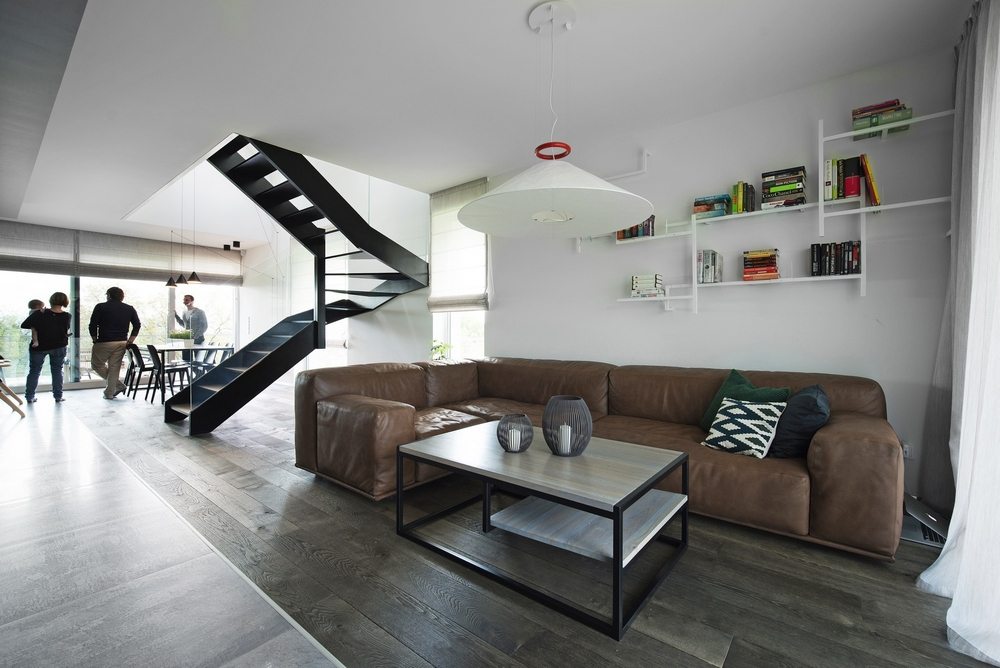 Inside the home are surprising modern touches. Dark timber surfaces contrast beautifully with stark white walls. A black winding staircase makes for an excellent sculptural accent to the interiors.
Notes from the Architect:
The house is built near Krakow, on the southern slope's building plot with extensive panoramic views on mountains' range Karpaty and Beskidy. Starting to create a house project in such a place, we wanted to reinterprate the "Zakopianski Styl" (an old architecture style which is assigned to Polish mountains). That's why we've created the expressive, triangle attic block, which goes beyond the outline of the walls. Together with the plinth and openwork railings, it creates the space functionaly comparable to the traditional veranda. Complement to the concept are Canadian Cedar shingle and boards. These natural materials, aging, every year will change the building's visual reception.
Click on any image to start lightbox display. Use your Esc key to close the lightbox. You can also view the images as a slideshow if you prefer. ?
Exterior Views:
Interior Views:
Drawing Views:
Want more houses with stunning views? See the Lookout at Broad Cove Marsh!