Project Year:  2010
Area:  50.8 m2
Photographs:  Toshiyuki Yano
The owners of the House in Kodaira wanted a garden in front of their house. They wanted something that will separate the private living areas from the public outside space. The garden will also serve to connect the indoors and the outdoors.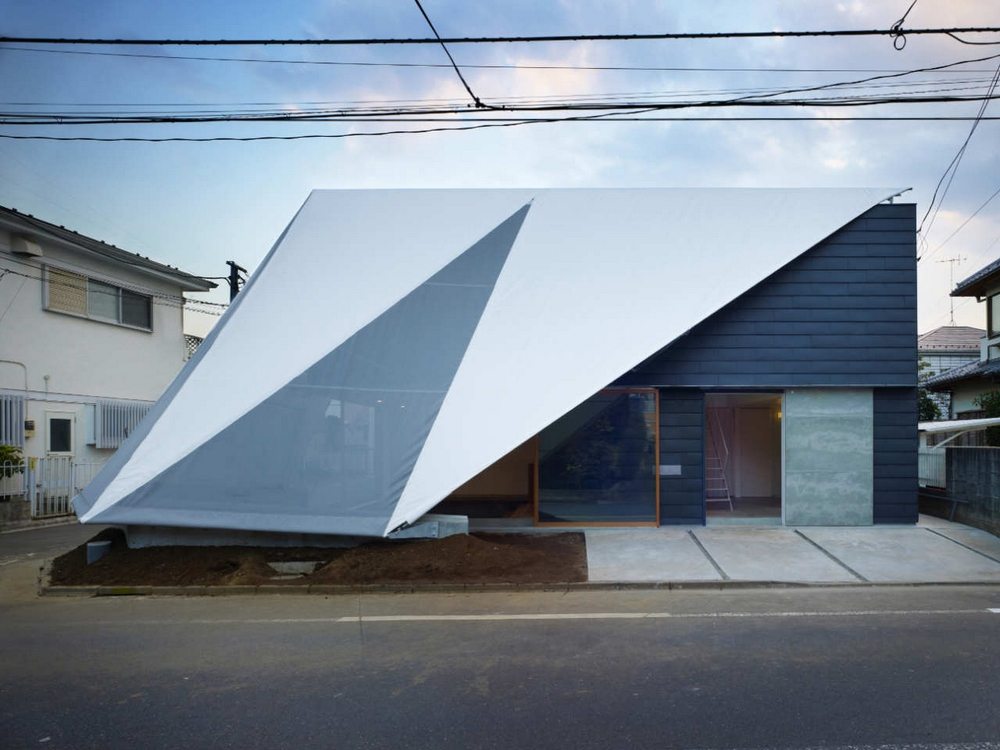 The architects worked with the design of a tent, putting up a tarpaulin as cover. This tent covers half of the building. It serves three purposes: as a wall, a fence, and a roof.
The interiors display restraint and minimalism. A thin and short flight of stairs lead from the ground floor up to the second story. A centrally-located skylight makes sure that the house is bright and well-lit.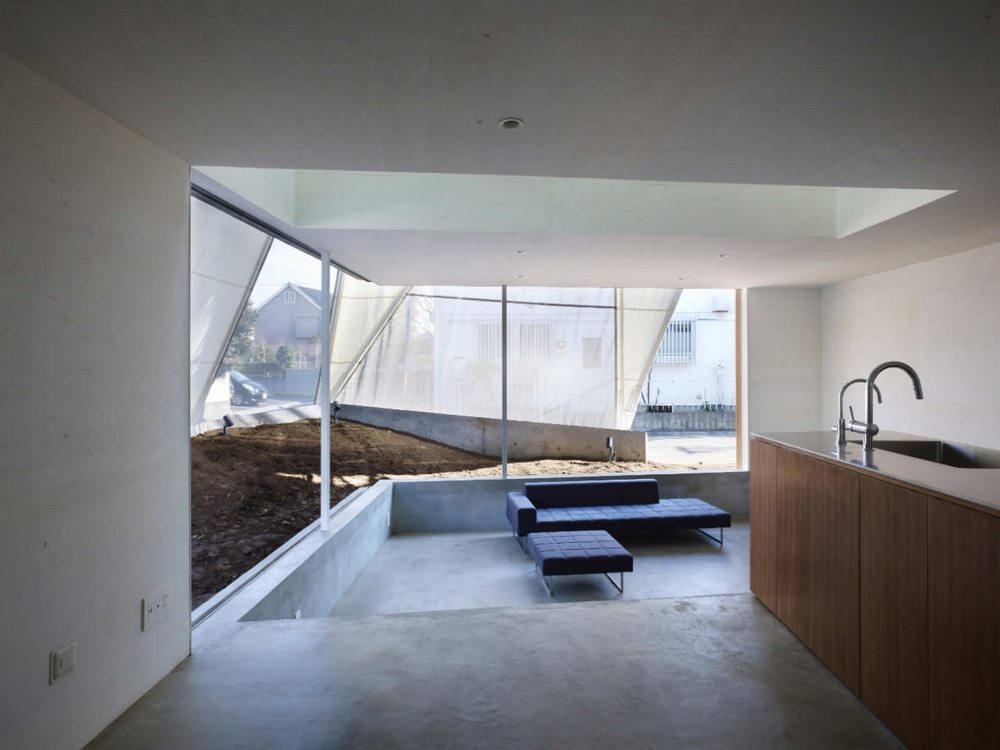 In true Japanese fashion, the prevailing theme is simplicity and fuss-free living. The architects believe that the House in Kodaira has a lot of potential for future improvement.
Notes from the Architect:
This is a residential project that has a unique garden at the front of the house.

The building is located in a residential area in Kodaira-shi, Tokyo. As one of our client's demands, we were considering a garden in front of the house to separate the public area and the private building. 

To create a garden semi private, which could connect outside and inside space gradually, a tent structure was used as a partition to separate the areas.

The house keeps private yet it could open to the outside with a tent garden. The tent is covering the garden as it it was a roof, a wall and a fence. The sliding doors at the living room, which is placed next to the green area, can connect the two areas, the inside of he house and the outside area, as one space. The tent could offer comfortable green space and also private rooms which could also open to the outside.

We think there are more possibilities in the outside to create house environment more rich and pleasant.
Click on any image to start lightbox display. Use your Esc key to close the lightbox. You can also view the images as a slideshow if you prefer. ?
Exterior Views:
Interior Views:
Drawing Views:
The Koya No Sumika is another Japanese home with an interesting design.