Built area:     87.5m2  (945 sq. ft.)
This is definitely a home for very confident people.  The entire focus of the home is the bathroom (or wash-room) as they are thought of in Japan.  Fully walled in glass, the bathroom sits in the centre of the home which is itself, a single open space.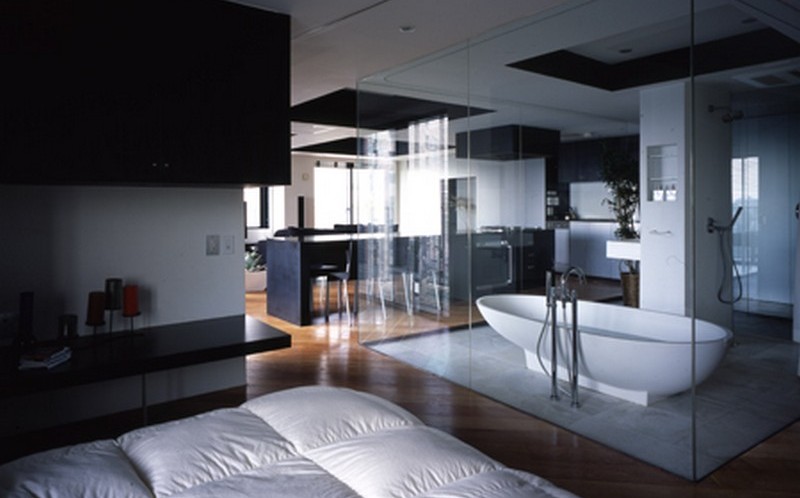 Apart from the obvious thoughts like 'That's a lot of glass to clean!', many others come to mind. Was it designed by a man for a man?  A woman for a woman?  A woman for a couple?  What was the client brief?  The permutations are intriguing.
I have a theory that there's a little voyeur in all of us, but my 'body beautiful' (if it ever existed) started aging a long time back and I'm confident that there aren't many people left who would want to watch me bathe 🙂 Still, I find the concept interesting and mentally stimulating.  What do you think?  Weird or wonderful?
Click on any image to start the lightbox display.  Use your Esc key to close the lightbox.  You can also view the images as a slideshow if you prefer  

Speaking of glass houses (well fishbowls, anyway), have you seen the incredible Russell Sliding House?