Most of us live in very conventional homes with smooth, plasterboard walls, nice square corners, regulation height ceilings and perfectly symmetrical windows. They're nice, they're neat, but if we really, really look at them, most of our houses are very boring. On the other hand, we have 'natural homes'. Sure there might be lots of dust traps, but they appeal to the human side of our soul… that side that knows we are a part of nature.That's why most of us find 'natural homes' strangely appealing.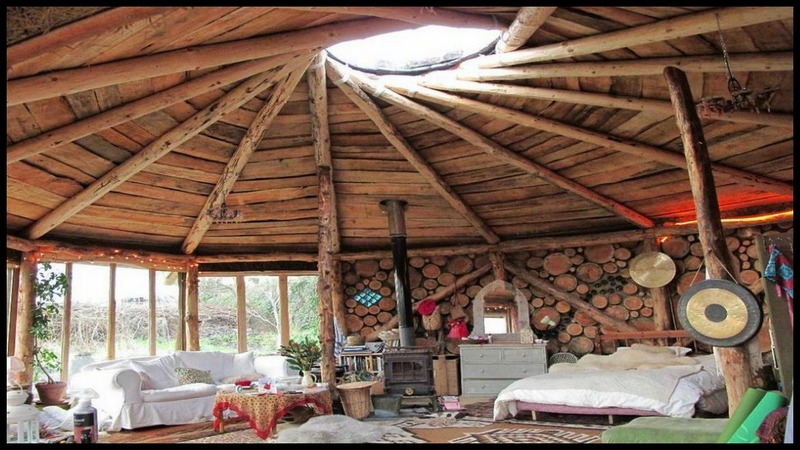 For one thing the façade of most natural homes makes then look like they came out a fairytale. The interiors usually confirm the impression. There are no, or at least few, corners. There are nooks and crannies. There are textures and nature's colours everywhere you look,.
This collection will take you on a natural homes tour. You'll discover the materials used in building these homes, and the effect they have on the aesthetics and the overall design of the home.
What is difficult to miss inside these homes is the visual warmth and the cozy atmosphere. You'll find a lot of interesting feature that you don't get to see in the conventional houses that we live in. Go ahead and discover them yourself, and let us know what you think after you've taken the tour 🙂
Click on any image to start lightbox display.Use your Esc key to close the lightbox. You can also view the images as a slideshow if you prefer  😎
If you liked these, you will also like viewing these rustic cabins…