Site area:    14 acres (5.5 hectares)
Built area:    65m2  (600sf)
Completion Date:   2010
Photography:   Susan Teare
Built on a remote site, this cabin is accessed by a long pedestrian bridge that spans the New Haven River. There is no paved access to the cabin with the nearest road ending a mile distant. That meant that every board, sheet and nail that went into the cabin was carried over the river and up the hill.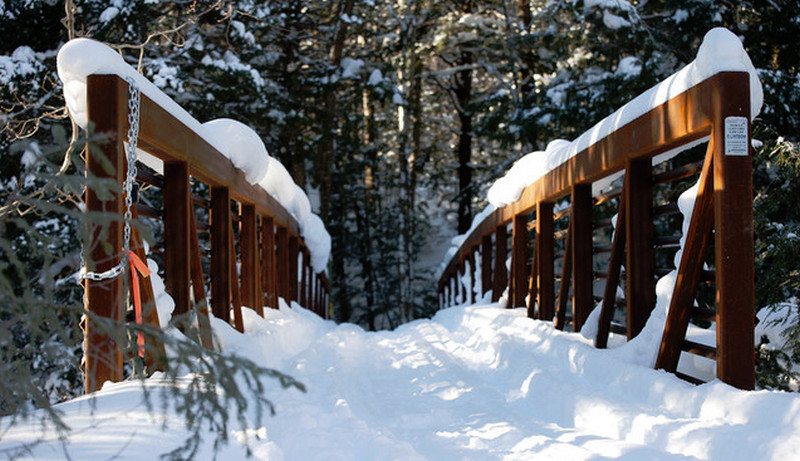 The cabin was designed to maximise the use of available resources and materials. Trees that had to be cleared from the site were used in the round log timber-framed porch. The exterior siding and shutters are made of local rough sawn pine. The interior of the cabin is finished in wood and features locally milled pine and hemlock. The flooring, spiral stairs and claw foot tub are all salvaged.
The owners wanted solitude and requested the cabin be hidden from the road, so a winding path leads to it from the bridge. That bridge, all 75 feet of it, was built as a single unit and craned into position.
Click on any image to start lightbox display. Use your Esc key to close the lightbox. You can also view the images as a slideshow if you prefer 😎
If you liked this project, you will also like viewing these cabins…