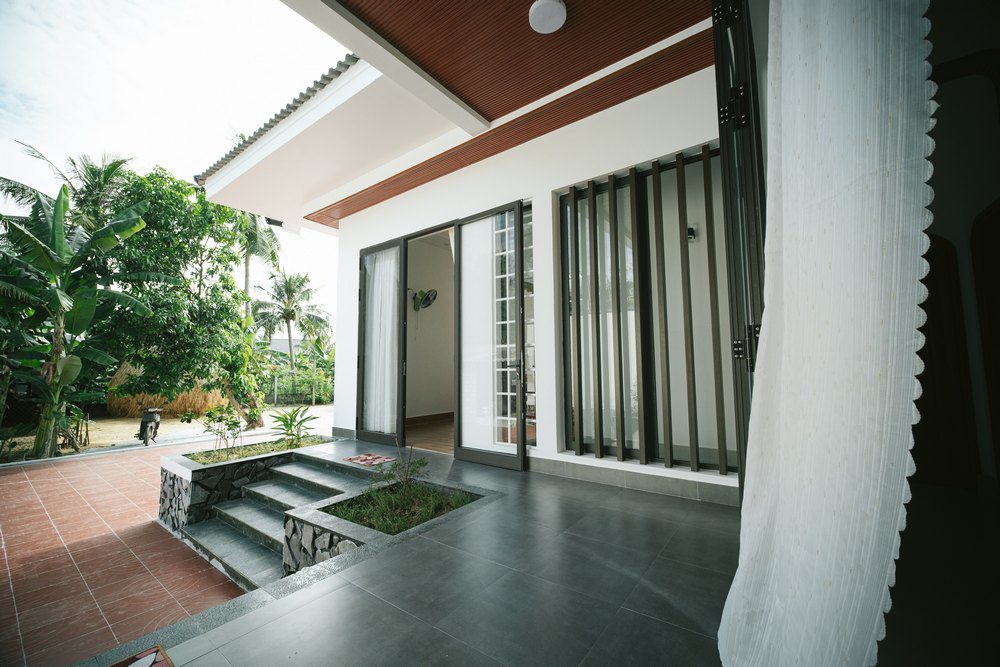 Patios are among the best investments you can make in your house. Nothing beats spending a relaxing evening with your family on your patio and enjoying the beautiful sunset with a cup of coffee or having a barbecue with your friends on the weekend.
Patios also require much less investment than other avenues, such as home gyms – all you need is a cozy set of sofas and tables, seasonal plants, and good outdoor lights.
With the introduction of glass patio doors, a patio can also become a visual extension of the indoor living space, creating a more seamless connection between the two. Read on to know why getting a glass patio door is an excellent idea.
Benefits of Glass Patio Doors
There are several benefits of having a glass door to your patio, such as the following:
Increased Natural Light
Glass patio doors not only look aesthetic, but they also allow for more natural light to enter your living space. Natural light, in return, has several benefits: it elevates your mood, reduces stress and anxiety, makes your house ambient, and brightens your living space. A better-lit interior space is welcoming and can make your house feel more open.
Increased Energy Efficiency
Glass patio doors are energy efficient in terms of illumination and heating. They naturally keep your house interior bright during the day, eliminating the need for artificial lighting in the daytime.
Sophisticated glass patio doors come with a Low-E coating that insulates your house and reduces your HVAC costs. These coatings absorb infrared and ultraviolet rays while allowing visible light to pass through. They ensure less heat enters your house during summer and less heat escapes during winter. You can also get a tinted glass door to minimize the sun's glare.
Increased Resale Value
Glass patio doors look luxurious and add to your house's functionality. As such, they are a valuable feature to have if you want to sell your house. They add to your house's value and can make you more money if you ever wish to sell your house, so they are a wise investment for the future.
Types of Glass Patio Doors
Glass patio doors come in several types: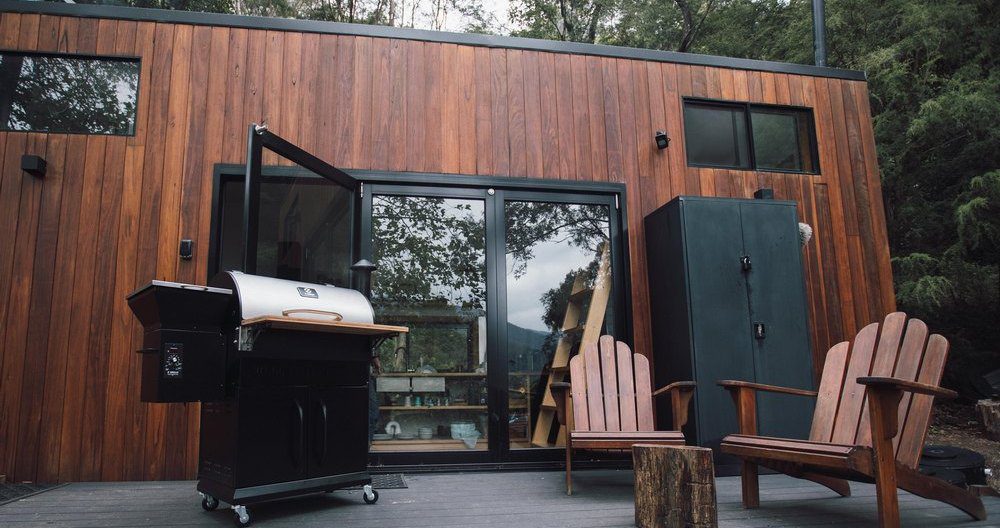 1. Sliding Glass Doors
Sliding doors are an excellent patio door choice as they save space and are easy to operate.
As these doors don't have hinges, they don't swing. This allows more living space as you can also place furniture close to the door. They are also made of glass only, allowing for increased natural light transmission in your living space. Consider them a massive window to the patio that allows you beautiful landscape views.
However, while glass patio doors are an excellent investment, they also have flaws. They are less secure as they offer a complete view inside your living space. Consider getting good locks for sliding doors and installing blinds whenever you are out of the house. 
These doors also get dirty quickly and require significant maintenance, especially if you have little kids or pets. You can use a spray cleaner and a rag to clean any hair and debris on the track regularly and lubricate it with a silicone spray, so your door opens and closes smoothly. If you require a new patio door, make sure you get it via a reputable business, so it lasts long.
2. French Glass Doors
French glass doors, also known as hinged glass doors, pivot on a hinge. They consist of several glass panels, smaller than the ones in sliding doors, enclosed by a sturdy frame.
These patio doors are aesthetically pleasing and can increase the curb appeal of your house. They are also more customizable than glass doors, and you can get the frame in different materials, colors, and finishes.
Alongside this, French doors also are more secure and durable than sliding glass doors and require less cleaning and maintenance, as they have smaller glass panels and larger frames.
However, it's important to note that French doors are not practical for every situation. They offer a limited view outside and also require more space, as you cannot keep furniture too close to the door or the door won't open. They are also far less energy efficient than sliding glass doors.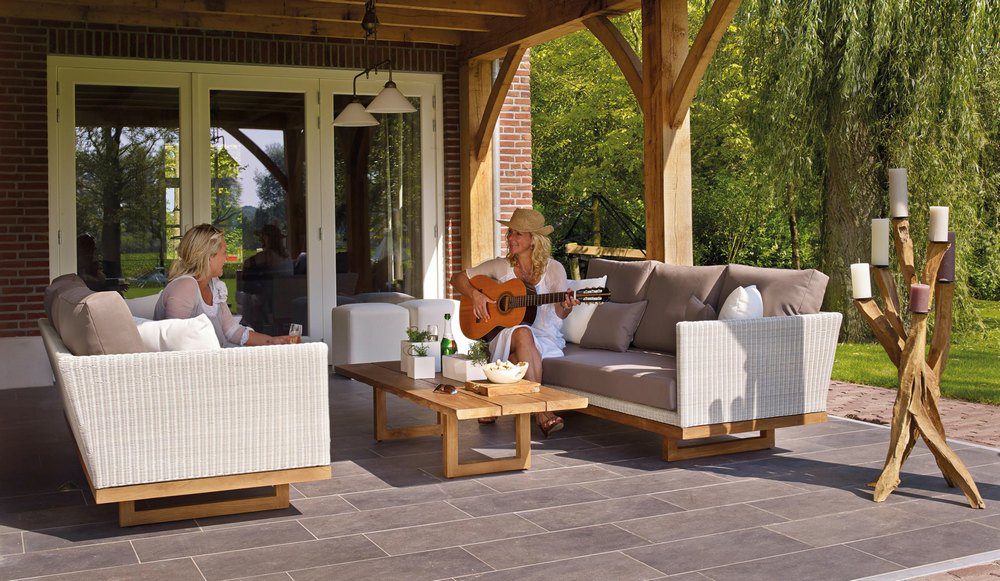 3. Bifold Glass Doors
Bifold glass doors consist of multiple panels of glass doors connected that slide and fold together when open, like an accordion.
They are popular as they save space like sliding glass doors, as they don't have hinges. You can place furniture close to them. They are also very energy efficient and allow light to transmit inside your house.
However, they also have some disadvantages. They are costly, especially if you get them custom-made. They also require frequent cleaning and maintenance. You must lubricate the door properly to ensure its smooth opening and closing, and working with them can especially become challenging in extreme weather without scheduled maintenance.
4. Pocket Glass Doors
Pocket glass doors can seamlessly disappear into a pocket in the wall when slid open. This allows for a seamless transition between indoors and outdoors and enhances your house's functionality. Their frame is often made of aluminum or vinyl, giving your patio space a modern, sleek look.
These patio doors have a space-saving design. As they slide into the wall instead of swinging open like traditional doors, they take up minimal space when opened and are ideal for small patios.
Like other sliding doors, pocket doors also require regular maintenance and track lubrication to run smoothly. They are also more expensive, as creating a pocket into the wall and a track for the door to slide is complex. Additionally, they require a sizable adjacent wall to slide in and may not be suitable for you if there's not enough wall space in your home to create a pocket in.
Endnote
A well-organized patio is a great way to add value to your property and have a spot for unwinding and relaxing. A glass patio door can enhance your indoor-outdoor living space. Glass patio doors make your house energy efficient and allow natural light to come through. They also add to your house's aesthetics and increase your house's resale value.

Several types of glass doors are available, such as sliding glass doors, french glass doors, and bifold glass doors, each with pros and cons. Weigh your options and choose which door fits your patio the best. Make sure you get your door fitted by a reputable company.