Garage Conversions – The Smart way to Convert.
Converting a garage into a granny flat is certainly one way to create a separate dwelling in your own back yard. And because the roof, walls and floor are already in place, it can be a relatively inexpensive process.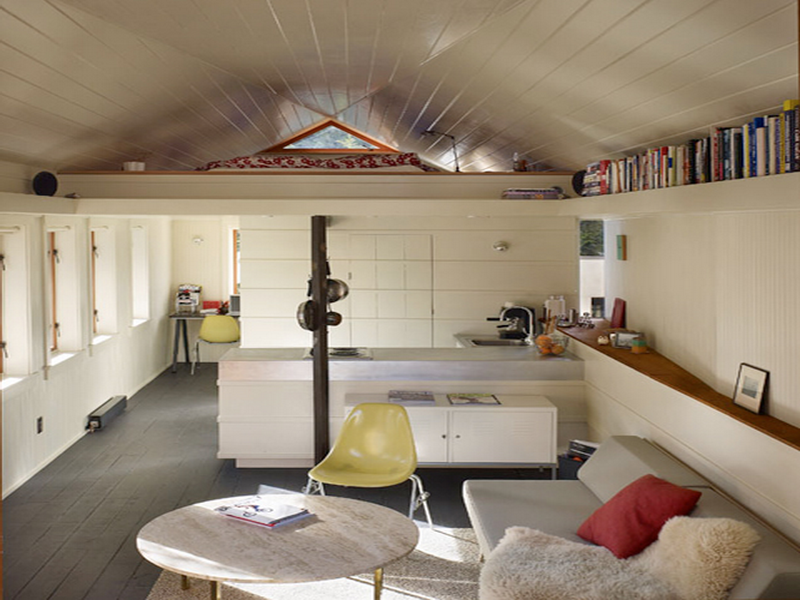 However, it's not quite as simple as throwing up a stud wall, sheeting it with plasterboard and splashing on a bit of paint.  Here in Australia, and in cities like San Diego, USA and Vancouver, Canada, these conversions need to go through an approval process to ensure that they meet both building and safety codes.  Once again, I'll focus on Sydney since that is where I do most work, but the concepts are universal.
Design
The design will obviously be limited by the existing footprint. If the garage is already fitted out, you'll be just seeking an approval of course. In most instances you will now need to meet sustainability requirements covering issues such as insulation and general energy efficiency.  In NSW, that approval is called BASIX.  This is compulsory and needs to be done for your conversion, so it's important not to begin installing hot water until that's done.
Approvals for Garage Conversions
Once you're committed and have your plans drawn you'll need a granny flat approval expert.  I'm pretty much convinced the saying 'time is money' was invented just for the building industry.  It's a given that the longer things take, the more you'll end up paying.  For that reason – and due to our specialised experience, we're able to achieve a 10-day approval process.  To our knowledge, we are the only people able to meet this time frame.  You can get more information on our approvals page . We also have some some helpful articles on our site.
Constructing your Garage Conversion
This is best done by your own contractors, since an Owner-Builder permit is generally not required here. By sub-contracting (and doing what you can yourself) you save money on the approval and will have more to spend on the building work itself. Some of the most important construction considerations are:
1. Fire-Rated-Walls: If the structure is within 900 mm of the boundary, you'll need a special wall fitted. These can be expensive to biy and must be installed as per the manufacturers instructions. More info on these can be found here: http://jameshardie.com.au/home/asset?file=file/FireRatedWallsDES.pdf
2. Rainwater Tank: BASIX (Energy Efficiency NSW) will probably require a rainwater tank be fitted and connected to the existing system. This can be fitted to the granny flat or the main dwelling house
3. Hot Water System: if the granny flat will be one bedroom, you'll need a solar hot wter system. If it's 2 bedroom you can use a gas system or electric heat pump (noisy!) and they're cheaper than solar.
There are usually some additional requirements to be met and I'll address those over future posts.
If you have a specific question, use the comment box below, email us, or give us a call we can take a look at the structure and advise you on the easiest way to approve it.
Until next time…