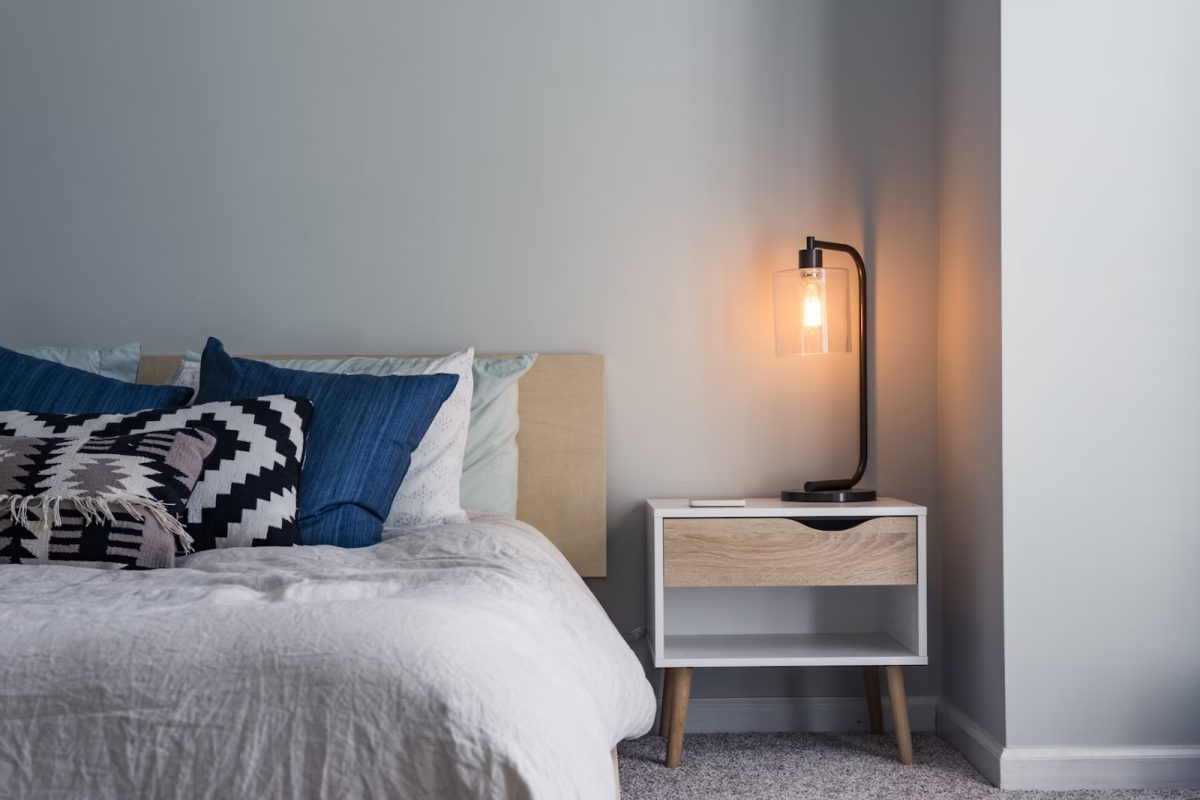 Your bedroom is supposed to be a place to relax after a long day and escape from the hustle and bustle of everyday life. If you don't like the way it looks, you'll have a hard time feeling comfortable and recharging in it.
A bedroom remodel can help you create a space that reflects your personality and makes you feel at ease. Plus, it's one of the best home improvements to increase your home's value.
In this article, we'll tell you everything you need to know before doing an overhaul of your bedroom. We'll cover the basics, from budgeting to decorating, so you can have a successful remodel without breaking the bank.
Before the Remodel
Before you carry out any work, you need to plan ahead and lay the groundwork. Decide how much you're willing to spend and what your actual needs are.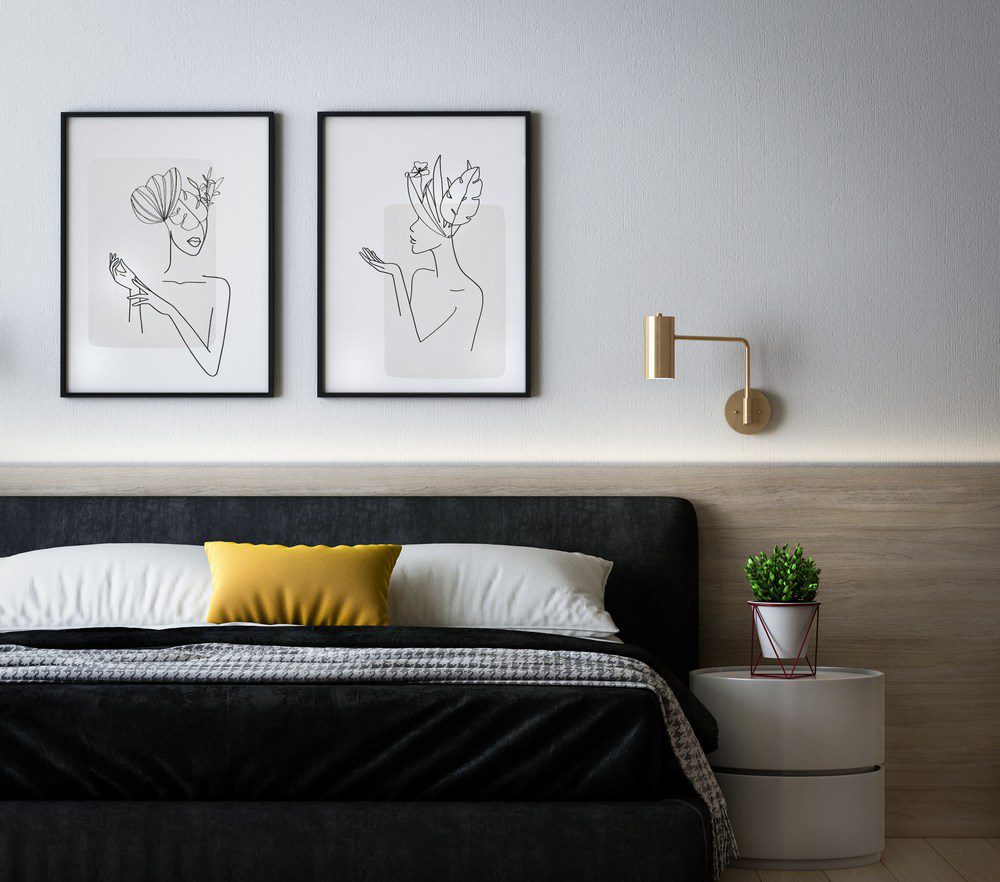 Determining Your Budget
Before anything, you'll have to budget accordingly. Most homeowners spend between $14,000 and $40,000 with the national average sitting at $21,000. How much you spend, however, will depend on whether you're doing a major remodel or simply refreshing the look.
Big ticket items like furniture, flooring, and paint will be major expenses you need to account for in your budget. You'll also want to consider smaller details such as lighting fixtures and wall art.
Evaluating Your Needs
Whether it's to maximize your floor space, add new windows for natural light, or install new closets, everyone has a reason for their remodel. In addition to your core reason, consider everything you're hoping to get out of it (including emotional benefits like feeling more relaxed).
Finding Inspiration
Once you've decided on the overall feel of your space, you can move on to finding inspiration. Settling on a style and palette is difficult, especially if it's a shared space with a significant other.
Ideally, bedrooms should reflect those who use them. If you're happy with the design and layout of the rest of your home or apartment, the easiest route is to continue a similar style.
However, you are in no way obligated to do so; if you want to go all-out and create a tropical paradise, or chic hotel-style space, go for it!
Either way, it helps to find colours and textures you like. Inspiration can come from anywhere, whether it's a Pinterest board, magazine spreads, or even the street. Take pictures of anything that catches your eye and use them to create an idea guide.
Cleaning Out Your Space
Start by going through all your stuff and decide what to relocate, sell, donate, or throw away. Doing a "purge" before your remodel will be one of the most liberating parts of the whole experience.
During the Bedroom Remodel
Now that you've done the necessary planning, it's time to get your hands dirty. Depending on how complex the remodel is, you may need to bring in a contractor or hire someone for specific tasks such as electrical work and painting.
Hiring a Contractor
Hiring a contractor for a home improvement project is almost always the best move. It might seem like a high expense in the short term, but it's the only way to ensure the remodel is done properly.
When you hire a team, they'll take care of everything from demolishing and rebuilding to plumbing and electrical work. Plus, they'll be able to do it quicker since they have the right tools and experience.
To hire a contractor, look for ones who have the right credentials and plenty of experience. Ask for references, too, so you can make sure they're trustworthy.
Choosing Materials
Once you've hired a team (or if you plan to do the work yourself), it's time to pick out materials. There are a few things to consider when choosing your materials:
Durability: Will the material last a long time?
Style: Does it match the aesthetic of your room?
Cost: Is it within your budget?
When looking for flooring, walls, and furniture, take these factors into consideration. Natural wood is usually the most durable option, but it's also one of the priciest. You could opt for cheaper options such as laminate or vinyl, but they won't withstand the test of time like wood.
Taking Measurements and Removing Old Fixtures
During a full remodel, you'll have to rip out the flooring, replace light fixtures, and rework your floor plan, including the walls, closet and bathroom spaces, and doorways. You or your contractor will have to take accurate measurements before ordering all the new materials, making this the most important step of the process.
Building Out the Walls and Installing Fixtures
Depending on your space, you may need to move walls or build out new ones. If you want to make a dramatic change, consider taking down one wall and replacing it with an archway.
After that, you can start installing all the new fixtures, from lighting to flooring and cabinets. Some of these tasks require special skills, so you may have to hire a professional.
Painting Walls and Ceilings
This is the easiest and most cost-effective way to give your space an entirely new look. It's best to take care of the paint after you've already done most of the manual labour. That way, you won't have to worry about the paint getting scuffed after all your hard work.
Choose a colour that will make you feel warm and cozy, but also won't be too overpowering. Neutral colours like tans, greys, and whites are always great choices. If you're feeling more daring, try pastels or jewel tones.
Decorating Your New Bedroom
After you're finished with all the hard work, it's time to add the fun stuff. This is where you can really make your new bedroom your own. Here are a few ideas:
Hang wall art to add personality and character to the room
Accessorize with pieces like rugs, lamps, and decorative pillows
Use luxury linen bedsheets for a cozy, upscale look
Install shelving for books or plants
Add blackout curtains to make sure you get some restful sleep
Endnote
The most important thing is to make sure you end up with a space that reflects your personal tastes and needs. From evaluating your needs to finding inspiration, hiring a contractor, and decorating the space, a successful remodel requires careful planning and execution. A bedroom remodel is a huge undertaking, but this guide outlines the basics of what you can expect.