If you need a personal fire pit and you've got a tight budget and an hour to spare, you're in luck. We will be working with very inexpensive materials to build an elegant Fire Pit.
Well, fire pits have been around for decades but recently have become popular again. Whether it's a backyard barbecue, family camping trip, or a relaxing evening on the patio, there's something about a crackling fire that sparks memories and stirs the soul.
Personal Fire pits are a great way for families to build memories and enjoy time together. They're also great for home and patio decorations.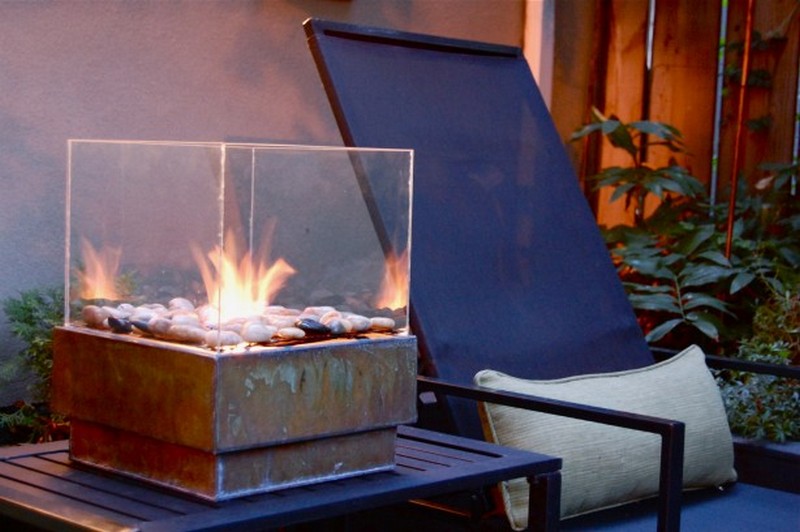 What can your $25 do? That's all it took Karen from The Art of Doing Stuff to make this little warmer. The fire pit can be used inside or out as long as the right fuel is selected.
Most of the materials came from the local Dollar Shop! This is a great example of how you can use materials that are readily available to you, and turn them into something useful and beautiful for your home.
This personal fire pit is perfect for your outdoor living area. It's easily a centrepiece for your patio. You also get to light up your yard while staying warm.
The design is easily personalised as there's a lot you can change to suit your needs. You can alter its size, or use different materials. Perhaps you have other ideas that will make it much cheaper and easier to accomplish.
The Glass Box
After gathering all the materials needed for this particular personal fire pit project, you start by creating the glass box out of the cheap glass frames you got from your old certificate frames.
When designing your own personal fire pit you should start by deciding how large you want your fire pit to be. You can build a glass fire pit to fit any size fire pit burner you have.
The fire pit burner you choose will determine how large your glass fire pit will be. You can join the glass frame together by using marine silicone on the edges to form a box.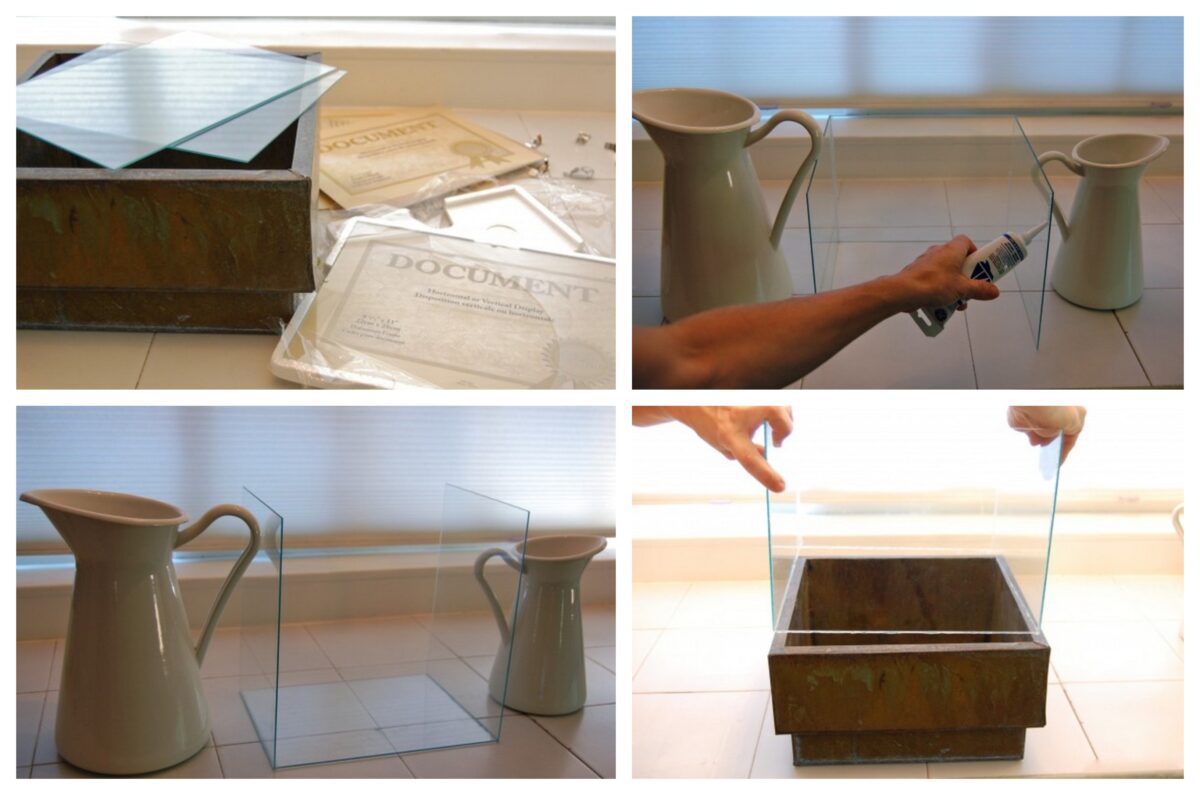 The Pit
The metal planter with a lip on it will serve as the pit. Put the leak-proof container in the middle of your metal planter. The leak-proof container that you can use is aluminium, glass, old pot, etc. Just make sure that it can withstand high temperatures.
The leakproof container will serve as the gel fuel container and will be the heart of your fire pit. The metal should then be put inside the planter. You can lay the metal mesh inside the metal container. The mesh container will help you hide the leakproof container.
After laying the metal mesh, cover it with stones to add an accent to your personal fire pit. The fire pit should be in a place where you can have an open fire without causing problems to your neighbours.
If you live in a place that has a lot of snow, you can put the fire pit outside and cover it with a fireproof cover when you are done using it. This can also be done in a place that has too much rain and humidity.
Materials:
Marine Silicone
Cheap Glass Frames
Small Rocks
Metal Mesh
Gel Fuel
Leak proof Container
Metal planter with a lip (edge) on it
Click on any image to start lightbox display. Use your Esc key to close the lightbox. You can also view the images as a slideshow if you prefer 😎
If you liked this project, you will also like viewing these fire pit inspiration…