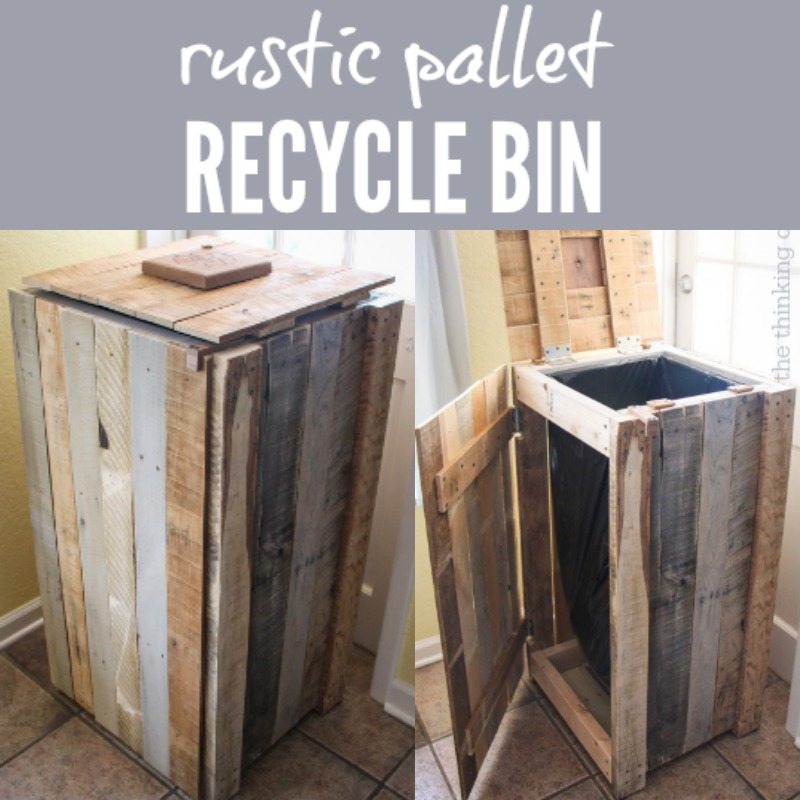 Tired of your overflowing recycle bins? Want something bigger, better, and at the same time stylish and affordable? Then this might be the perfect project for you!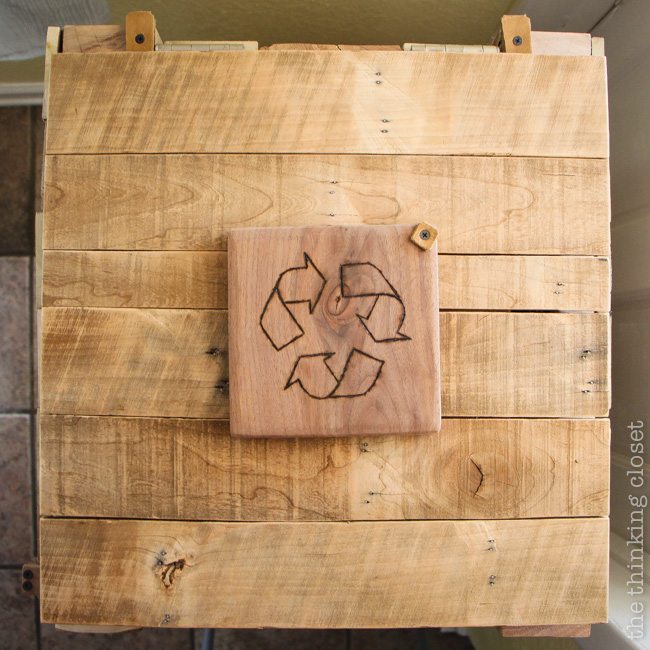 Click on any image to start lightbox display. Use your Esc key to close the lightbox. You can also view the images as a slideshow if you prefer 😎
Mark and Lauren of 'The Thinking Closet' have the perfect solution to your recycle bin problem. They too had the issue of overflowing recycle bins. Their recycle bin corner is the part of their kitchen they consider the most unsightly.
This project proves that necessity is the mother of invention. One night while complaining about their recycle bins, came a light bulb moment that had something to do with teak hampers and recycled pallets!
The result is a recycle bin that's bigger and can accommodate more recyclables. It's also better looking as it has now a rustic vibe to it. And it's made from affordable (in most cases free) pallet wood!
Thanks to Mark and Lauren for this awesome pallet project. You can get the step by step tutorial here: Recycled Pallets Into A Rustic Recycle Bin
If you liked this project, you might also like these Recycling Ideas…