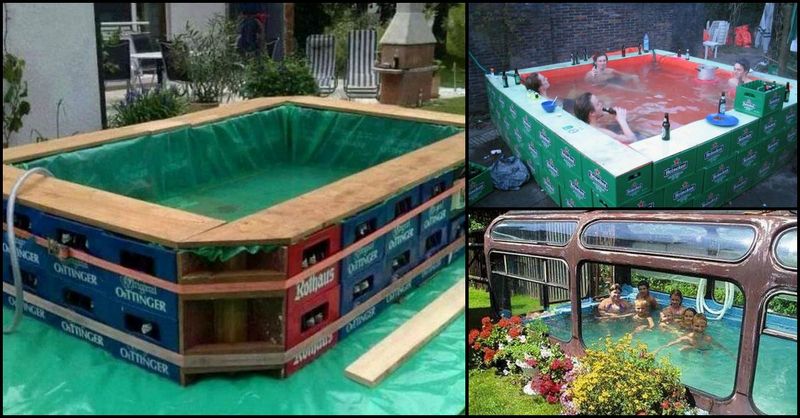 Looking for an interesting, creative, or economical way to make your own swimming pool?
A makeshift swimming pool is a swimming pool that is not big enough to hold all of the water needed for a full-sized swimming pool; the water is held in a large plastic bucket that is fitted into a shallow pool.
A makeshift swimming pool is very popular in plastic water games, like water balloon fights, but this setup is not suited for real-life swimming.
Installing and maintaining a permanent pool can be very expensive. You need to consider the cost of construction, filters, and overall maintenance. Plus cleaning a pool is very time-consuming. That's why the idea of building a makeshift swimming pool is more appealing.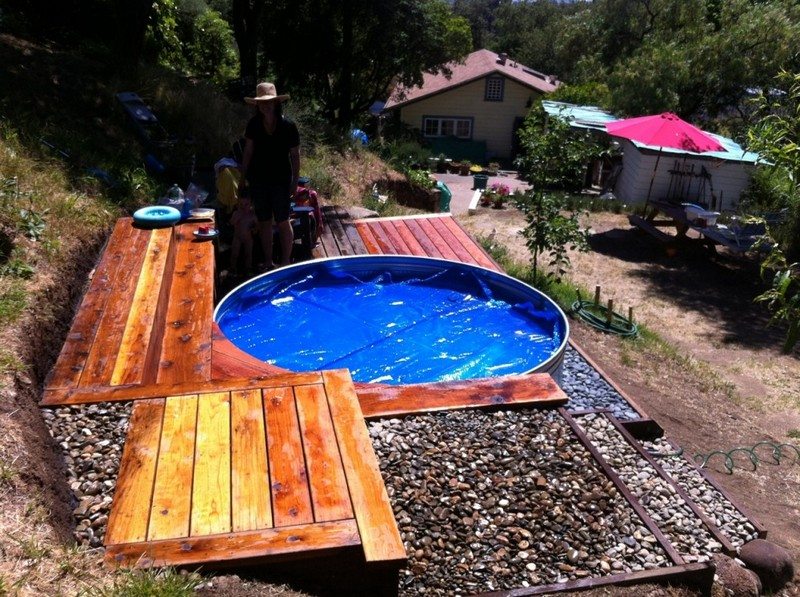 The good news is that there are a lot of options available for you. You can choose from a wide variety of temporary swimming pools. Depending on your level of construction skills, you can easily build one, and save yourself from the cost of a permanent swimming pool.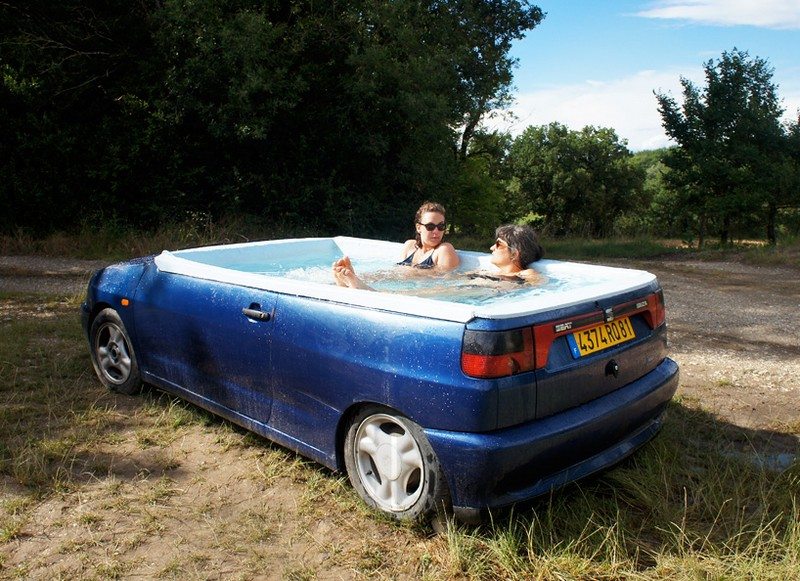 Click on any image to start the lightbox display. Use your Esc key to close the lightbox. You can also view the images as a slideshow if you prefer 😎
Building a makeshift swimming pool
Planning
Planning ahead is an essential part of making sure you have what you need to build a pool. First, you need to calculate the amount of space you are going to need and the space you need to leave in between the parts of the pool.
You also need to determine how much water will be in the pool, and you also need to know how much water you will be using.
Since it is a makeshift pool, then you should plan what materials you are going to work with, may it be wood, metal, or plastic.
Considering the cost of the materials needed for your project is part of a good plan. The estimated overall cost of the project plays a vital role in building your makeshift swimming pool.
Water Source
Pool builders must consider the water sources they will be using. The water supply will affect the type of pool. The pools need to be placed accordingly in the water source.
Well, how can you build a swimming pool without water? A good source of water is a must if you want to build your own makeshift swimming pool. And how you dispose of the water after using is another point.
Make sure that it is a part of your plan.
Assembling your pool
Now that you've created a solid plan, it's time to start assembling your project. First, you'll need to get the materials together, such as screws and nails.
Then, you'll need to get the right tools to assemble the piece. Lastly, you'll need to take your time, measure everything, and make sure everything is aligned.
It may be time-consuming, but the finished product should be satisfying.
Mobile Pool
These pools are made from old cars, buses, or even a truck. All you need to do is produce a good quality tarpaulin for the siding of the area intended for your pool and fill it with water.

Portable Makeshift Swimming Pool
These pools can be made of a galvanized bucket, empty gallons, or even an abandoned bucket of an excavator. Your imagination is the limit. Make sure to consider the safety of the users before finalizing your design.
These types of makeshift swimming pools do not require too much effort or materials to build.
So what are you waiting for? Build one for your kids!