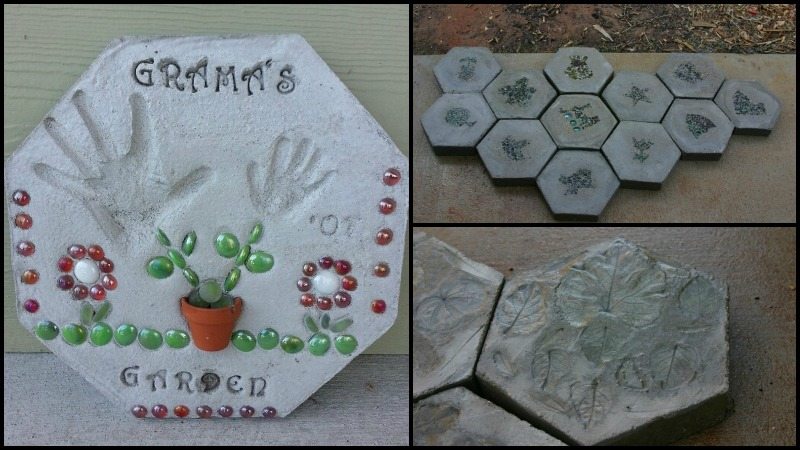 Making your own stepping stones is a practical and fun way of upgrading your home. By making your own stepping stones you can choose to personalize them in any number of ways. Making your own stepping stones is a great opportunity for every member of the family to get involved allowing them to display their creativity.
Our Pick
The hexagonal stepping stones shown here would look great in any environment as they lead family and friends up the garden path 😉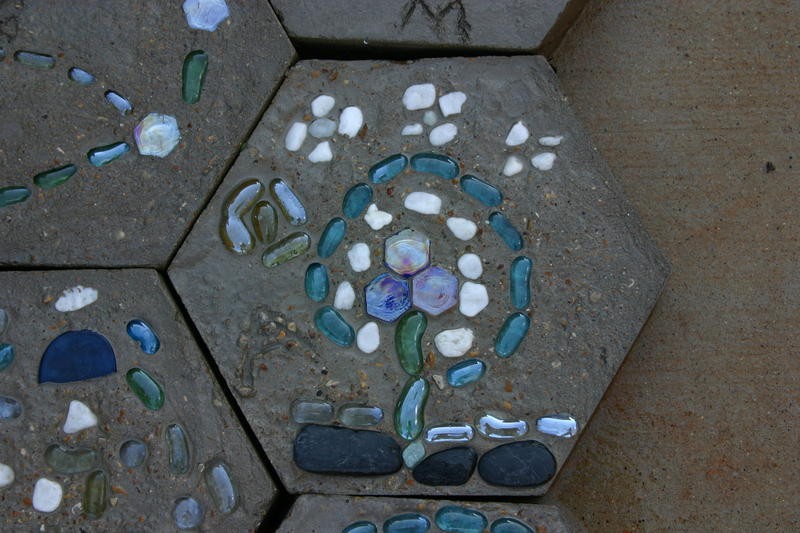 You can make them to any size you can manage and can also be used as pavers. They'll stand the test of time as they're made from durable materials yet they're inexpensive and easy to make.
Does your yard need a makeover? Why not make these hexagon stepping stones?
Materials:
Broken Glass
Hexagon Mold
Plastic Laminate
80 lb bag of Concrete — for 6 hexagon stones
Wheelbarrow
Metal Wires – reinforcement
Tools:
Click on any image to start the lightbox display. Use your Esc key to close the lightbox. You can also view the images as a slideshow if you prefer 😎
Thanks to All Things Plants for this great project. You can get step-by-step instructions here…