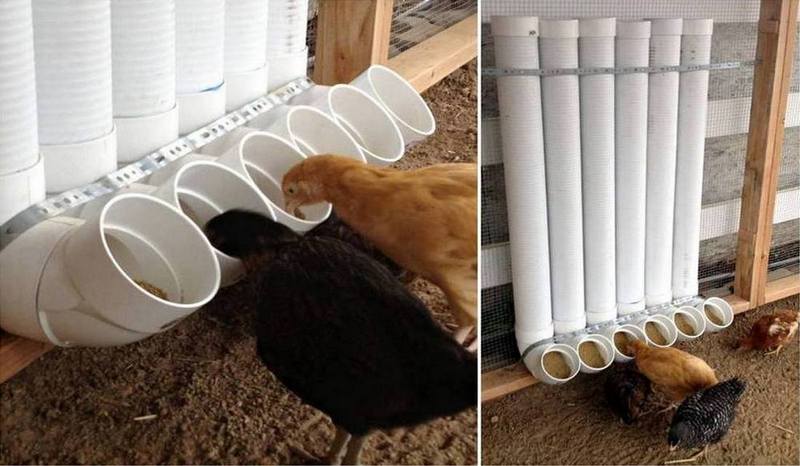 Raising chickens can be therapeutic, rewarding, and fun. For beginners, it can also be a bit nerve-wracking!
There are tons of readily accessible information about raising chicks and chickens. So much so that it's sometimes hard to sort through it all. One thing is certain, though, and that is raising backyard chickens comes with its share of challenges.
Our Pick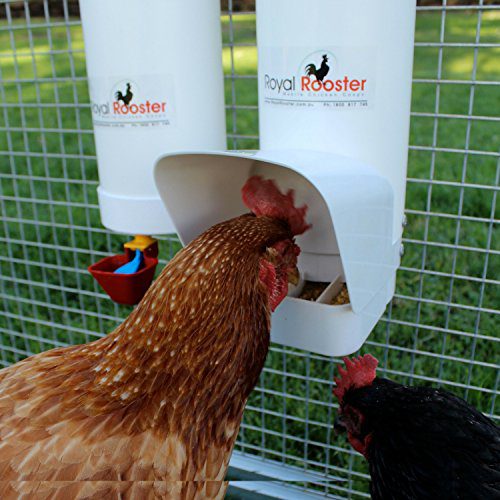 Royal Rooster Twin Cup Drinker & Feeder Set
The set includes:1 x 1-gallon drinker (approx 20 inches tall) with two valve-operated cups and rear hooks
1 x Feeder with rain cover and rear hooks (holds approx 6.5lbs of feed and is 20 inches tall)
Buy on Amazon
We earn a commission if you make a purchase, at no additional cost to you.
06/14/2022 11:11 am GMT
Raising chickens in your backyard? Then chances are you're also raising a few families of rats and mice, right?
The problem is caused by the design of conventional chicken feeders. They help the chickens to spill as much grain as they eat! That creates an after-hours picnic for the local rodent fraternity. Here's an efficient DIY chicken feeder made with PVC pipes that can help you to reduce rodent access to food.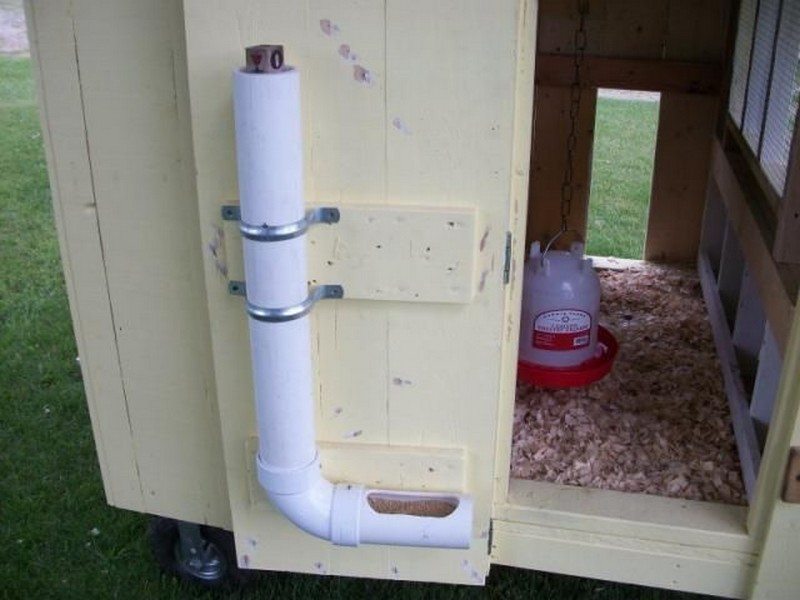 Fill the pipes and then cap them at the top. When feeding time is over, place a cap on the bottom! Plus, with its raised, concave opening, no more worries about too many feeds scattering all over! And since it is high, you also won't have to worry about your chickens fouling their food. This chicken feeder reduces food wastage and the risk of disease for your chickens!
Materials needed to build an inexpensive chicken feeder from PVC
It's very easy to fill. Your chooks have a regular supply of feeds without you having to replenish the chicken feeder all the time!
Materials:
10′ long 3″ PVC Pipe (or Drainage Pipe)
90° Fitting
2 pcs – End Cap Fitting
Tools:
Click on any image to start the lightbox display. Use your Esc key to close the lightbox. You can also view the images as a slideshow if you prefer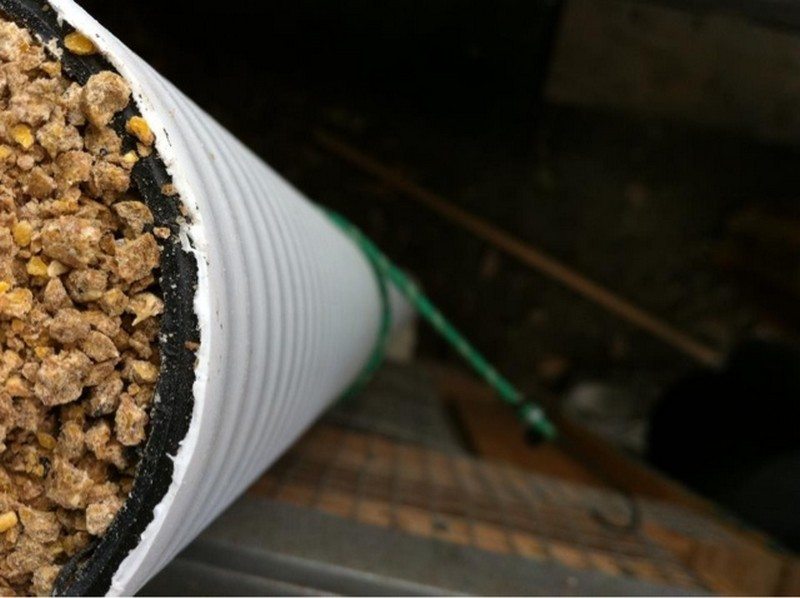 Thanks to Home Farm Ideas for this great project. You can get step-by-step instructions here…
If you liked this, you might also like these other Chicken Coop Projects and Chicken Water Station Ideas.