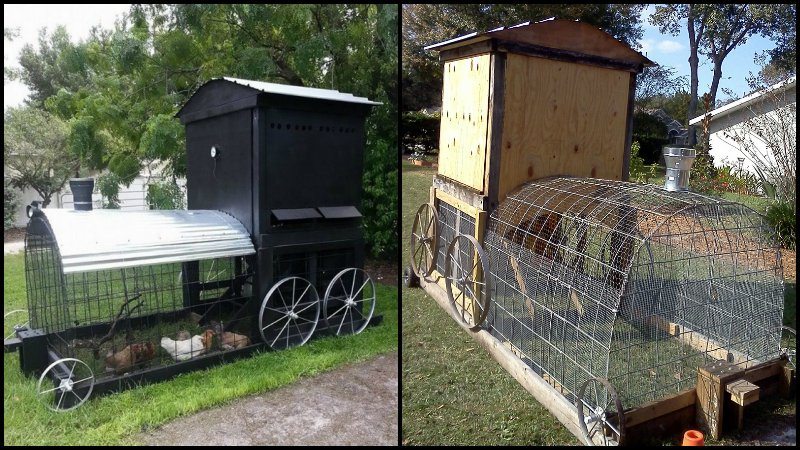 Thinking of a good chicken coop project may be difficult for someone who does not know the basics. Raising chickens has a lot of benefits.
The most obvious is the fact that you get free eggs that are much healthier than "store-bought". And if you're after the meat, you can be certain that what you serve to your family is fresh and safe. Chickens also make great pets 🙂
Our Pick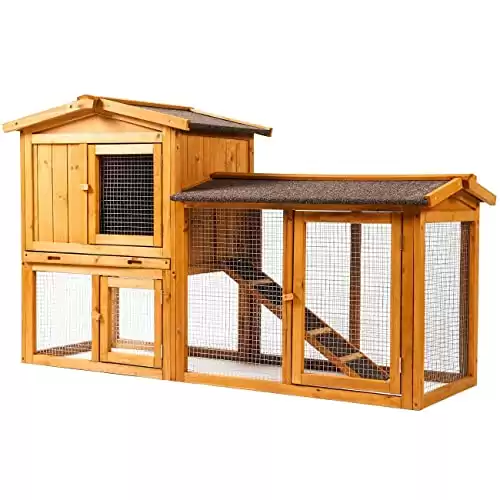 But first, you need to build a chicken coop that will serve as their home. This is where they will lay their eggs. It will keep them protected from the weather.
And it will keep them safe from predators. A chicken coop will also protect your yard, especially your garden from your chickens, as they'll happily feast on your produce.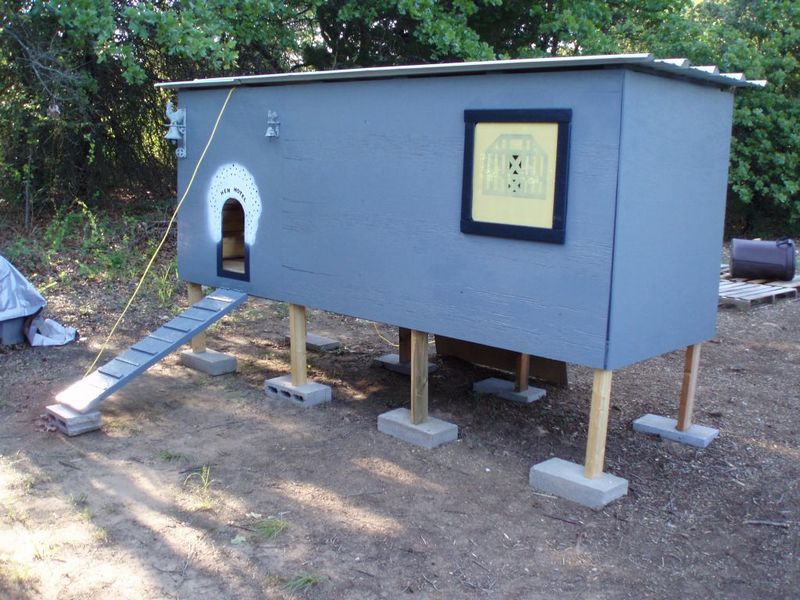 Building your own chicken coop project is better than buying one that's already fabricated. Most coops sold in the market are expensive. You might come across cheap ones but that's usually because the quality has been sacrificed. Building your own is much cheaper as you have control of the materials, and you can be assured of the quality.
It also allows you to personalize and achieve the style you desire. Another important aspect is that you can customize the size. Instead of fitting your yard around your store-bought coop, this chicken coop project can be tailored to suit your yard. Of course, the size will also depend on the number of chickens you're planning to raise.
Thinking of raising chickens? Design and build your own chicken coop Project!
Click on any image to start the lightbox display. Use your Esc key to close the lightbox. You can also view the images as a slideshow if you prefer 🙄
The Choo Choo Coop
The Choo Choo Coop is aptly named as it is a mobile chicken coop that allows you to move it to different locations. It's made from recycled materials and has safeguards to keep predators away.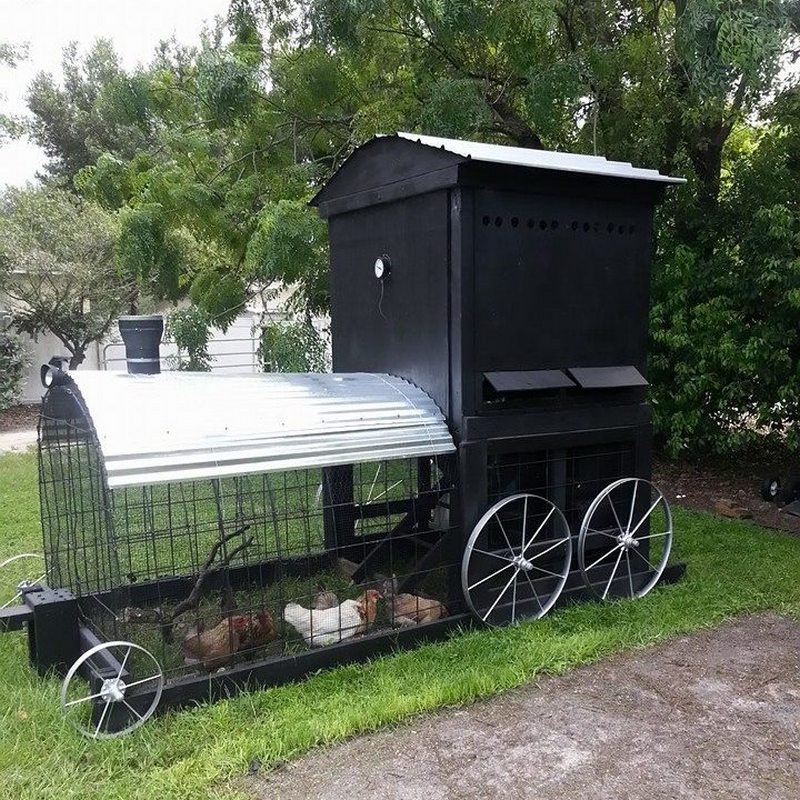 Raising chickens in your backyard? Then chances are you're also raising a few families of rats and mice. Here's an efficient DIY chicken feeder made with PVC pipes that can help you to reduce rodent access to food.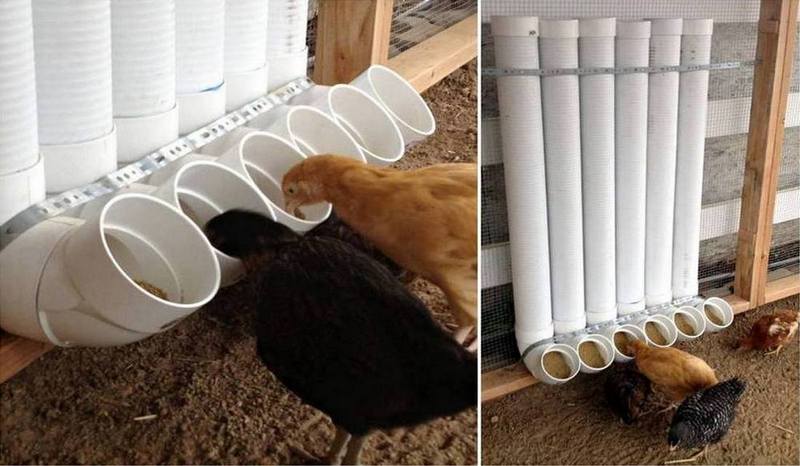 Trampoline Chicken Coop
Old trampolines are ideal for building a chicken coop if you want a quick and easy coop. The frames of trampolines make big homes for your backyard chickens.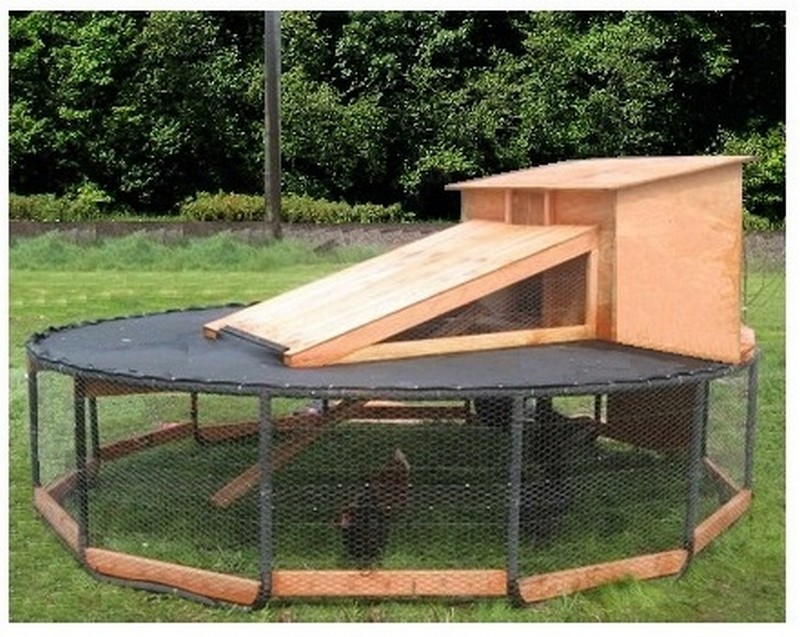 Repurposed Swing Set Chicken Coop
Need a chicken coop? The A-frame of an old swing set could be used to build one! All you need to do is to attach screens on the side of the frame.
Pallet Chicken Coop
This chicken coop project is a great example as it won't cost you a lot of money to build. It's made from recycled pallets which you can get for free or at a very low cost. Then you can attach plywood for the siding and use plain sheets as roofing.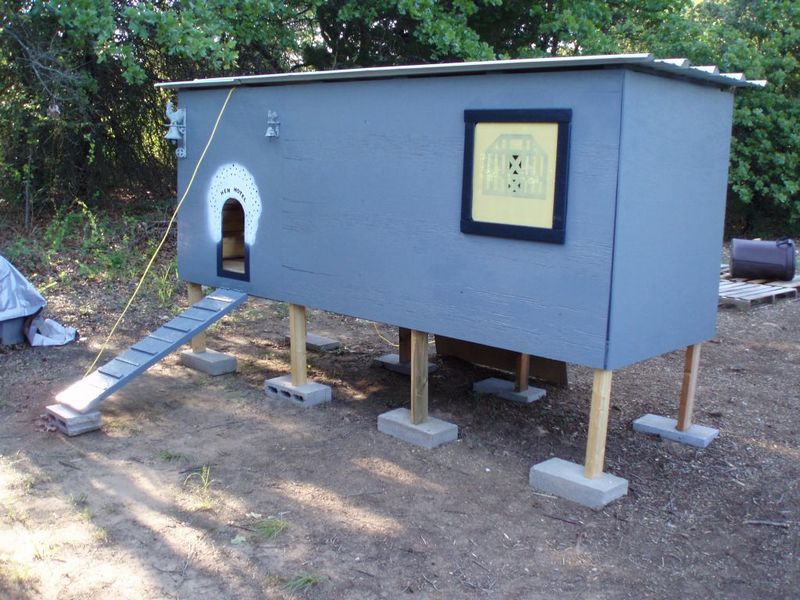 Backyard Chicken Coop
Chickens are great for eating vegetable scraps and insects in your garden, with the added bonus of free, top-quality fresh eggs. This chicken house should keep even the fussiest poultry happy.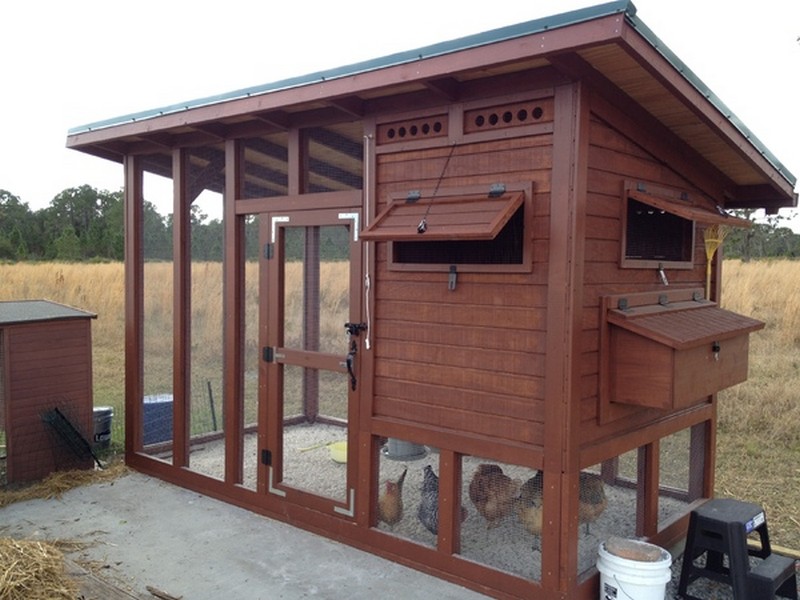 Whimsy Chicken Coop
We think you'll admit, this coop is about as cute as they come! It's also surprisingly practical as well as being outright whimsical.
Homemade Chicken Coop
This chicken coop project has a great design that makes it easier for owners to tend to the chickens. Its walls are made with hardware cloth, providing great ventilation inside the coop. At the same time, you can also easily check your chickens in just one sight.