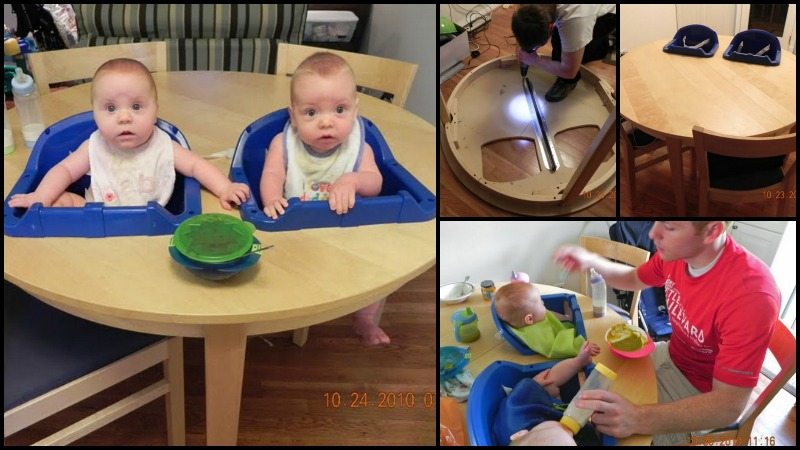 Every child fills their parents' hearts with joy. Being a parent to twins is an experience doubles both the love and the happiness. Sure, you double the challenge of parenting, but also the moments when you feel lucky and blessed to have children!
If you've got babies close in age or have had multiple births, this could be a piece of great furniture for you to have!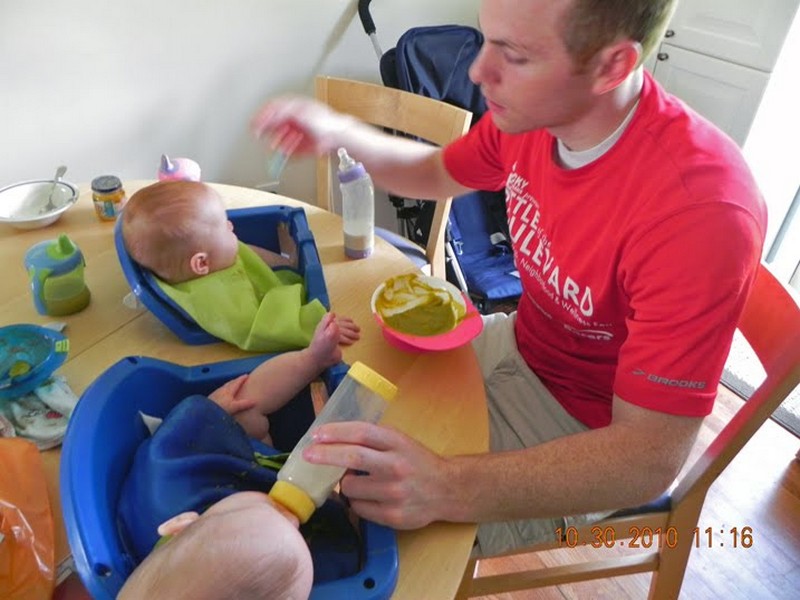 This DIY project came about after realizing the owners' small dining/living room — with an existing large dining table — cannot comfortably accommodate two more high chairs for their twins. And since they have a limited budget, buying an activity table was not a good option for them. The solution was of course to DIY the idea!
But this furniture they called the ultimate high chair is more than just a solution to their small-space-living problem. It also makes feeding and playing with their babies easier and more comfortable!
Love hosting dinner parties with close friends? No problem, the seats can be taken out and covered with a board. Brilliant idea, isn't it?
Need this customized furniture? Do it yourself now. 🙂
You'll need these materials:
Dining Room Table
Plastic High Chair Replacement Seats
Wood Screws
Pen Marker
And these tools:
Jigsaw
Drill
Measuring Tape
Click on any image to start lightbox display. Use your Esc key to close the lightbox. You can also view the images as a slideshow if you prefer 😎