Short on space for a garden? Then this gardening project is for you!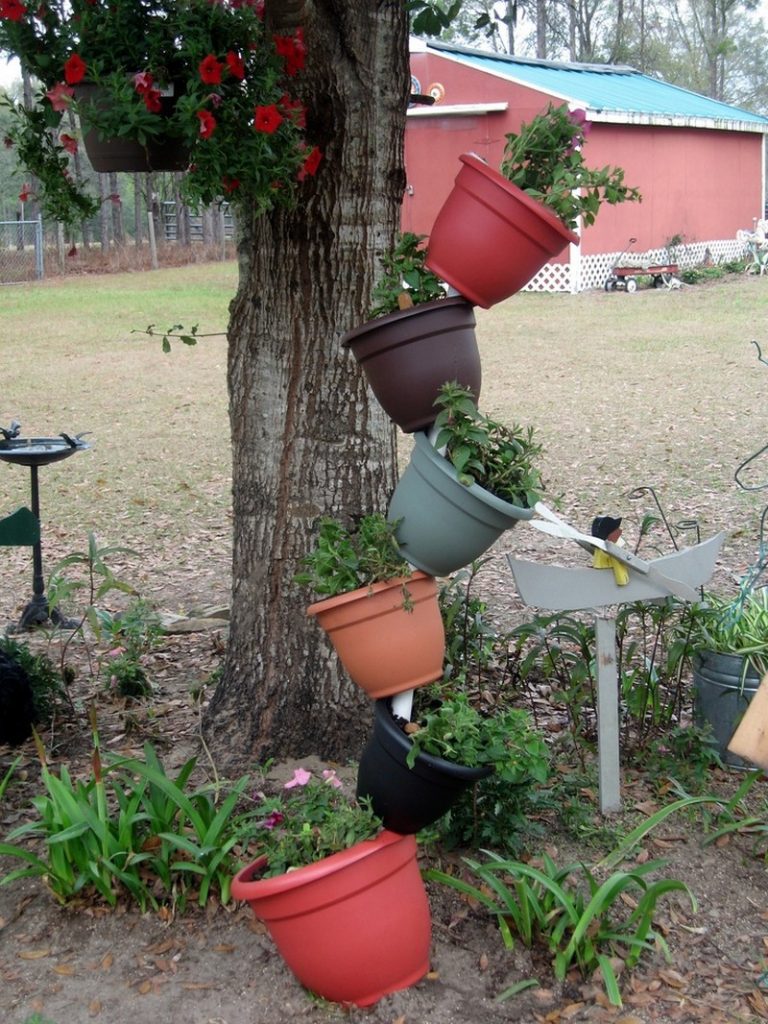 Going vertical is an economical use of space. Topsy-turvy planters make your garden even more interesting by the way your pots look. Using only steel rebar or a wooden rod, and a couple of terra cotta pots, you can have your vertical garden.
The materials you need to finish this project might be found in your garden already. And you don't have them yet, you can be assured that they're inexpensive and easily found in your local gardening store.
Are you ready to start your vertical garden?
You'll need these materials:
4 pcs – 6″ Tall Terra Cotta Pots
1 pc – 8″ Tall Terra Cotta Pot (for base)
1 pc – 3/8in x 4ft #3 Steel Rebar Pin
Spray Paint & Primer (optional)
Herbs/Flowers
And these tools:
Click on any image to start lightbox display. Use your Esc key to close the lightbox. You can also view the images as a slideshow if you prefer 😎
Thanks to Keep Calm and Decorate for this great project. You can get step-by-step instructions here…
If you liked this project, you will also like viewing these gardening ideas…