Here's a unique looking set of hanging shelves made with steel cable and turnbuckles. It's easy to build and very affordable.
This hanging shelf system makes a great conversation starter in your living room. Hanging shelves made from steel cable and turnbuckles are something you don't see in most homes.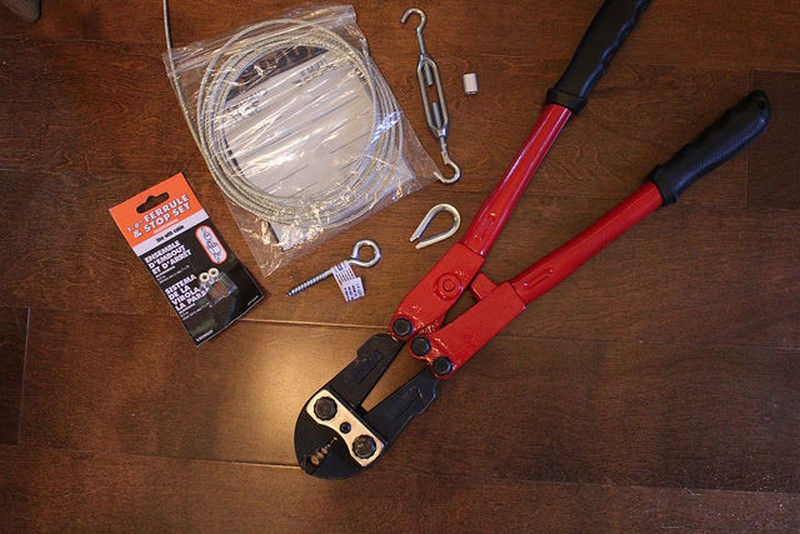 Aside from the unique design, these hanging shelves give you storage space. they're perfect for displaying your book collection. When built properly, these shelves can support a surprising amount of weight so that you don't have to worry about your books falling over.
The design allows for customization. You can build it to suit a certain area in your home. You can go big or small depending on your needs.
If you like the idea of hanging shelves, why not build one?
Materials:
Reclaimed Timber
Turnbuckles
Cables
Wood Glue
Tools:
Wrench with Wire Cutter
Tables Saw
Power Drill
Nail Gun
Click on any image to start lightbox display. Use your Esc key to close the lightbox. You can also view the images as a slideshow if you prefer 😎