An attractive feature wall, hanging shelf, or gallery wall is a fantastic way to create a focal feature in a room. A hanging shelf can be anything from a decorative antique cabinet to a stunning modern shelving unit.
Hanging shelves are a great way to show off your objects or artwork and can also be a beautiful, light-filled focal point.
Here's a unique-looking set of hanging shelves made with steel cable and turnbuckles. It's easy to build and very affordable.
This hanging shelf system makes a great conversation starter in your living room. Hanging shelves made from steel cable and turnbuckles is something you don't see in most homes.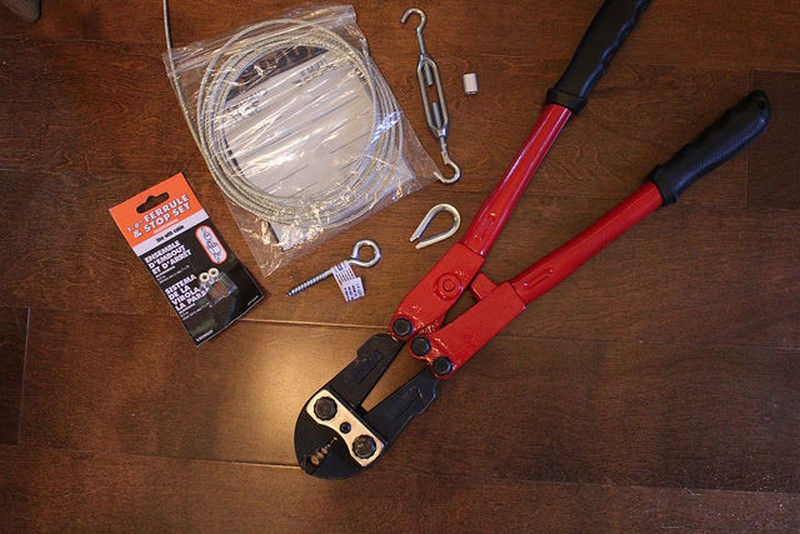 The popularity of hanging shelves is partially due to clever marketing, but this type of shelf is also very versatile and is a great option for any room in your home.
You can use it in your kitchen to display cookbooks and knick-knacks, but you can also put it in your bathroom to hold towels and hand soaps. Using a hanging shelf for towels and hand soaps is a great idea for those who are renting their home.
Aside from the unique design, these hanging shelves give you space-saving storage. They're also perfect for displaying your seasonal decoration collections. When built correctly, these shelves can support a surprising amount of weight so that you don't have to worry about your books falling over.
The design allows for customisation. You can build it to suit a certain area in your home. You can go big or small depending on your needs.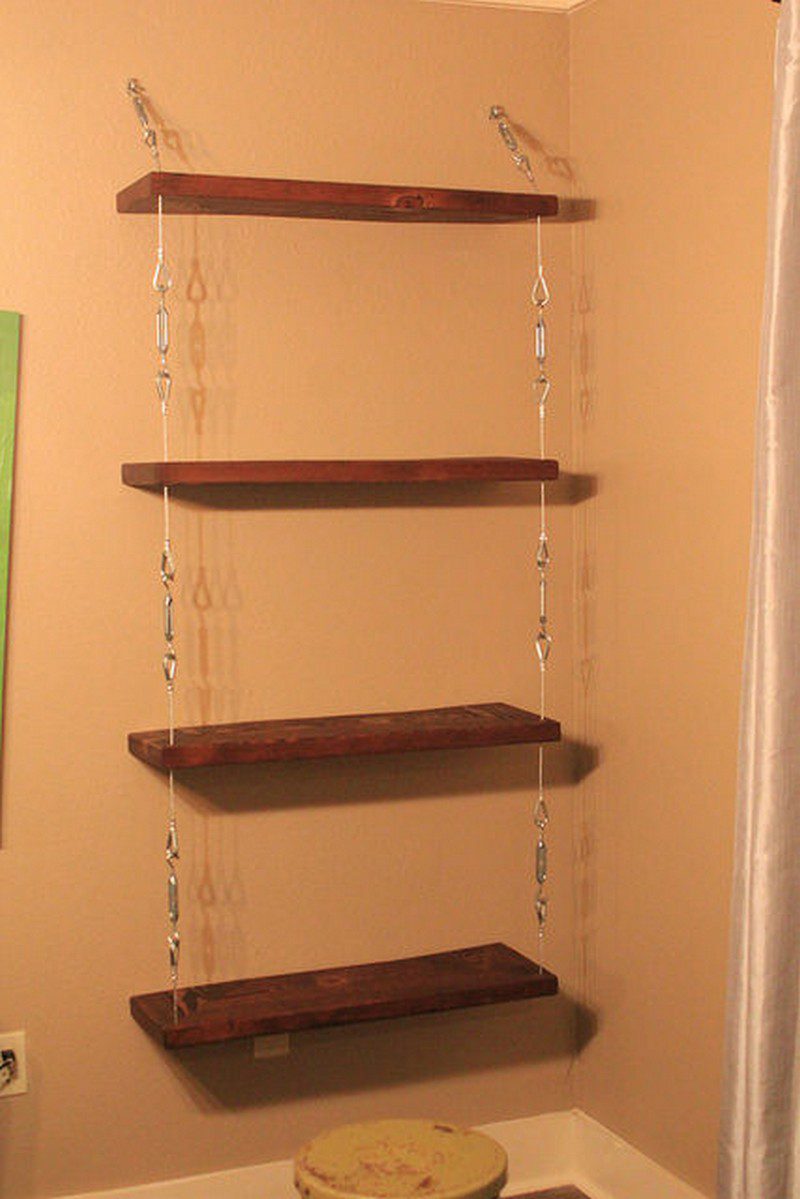 If you like the idea of hanging shelves, why not build one?
The first step in making a DIY project is to gather all the materials that you need. This can be anything from wood to power tools, paint, etc. Don't worry, we've listed these materials for you.
A hanging shelf requires strong support, and if you're hanging one on the wall, make sure the wall is solid. If it is not sturdy, then you may have to add braces or extra pieces to the shelf, causing extra expense and unnecessary work.
Now, after you've gathered all the materials for your DIY project, you need to make a few adjustments. You'll need to sand down rough edges and remove any sharp edges. Then, you'll use wood glue to glue your pieces together and use a nail gun or a hammer to fasten the wood.
Then you need to drill holes to each end of your timber where you can insert the turnbuckles or slide your cables in for your hanging shelf. The cables will hold your hanging shelf, so make sure to attach them securely to the turnbuckles.
You may want to consider finishing your hanging shelf with wood gloss or you can finish it by painting it with your favourite colours.
The natural wood construction of this hanging shelf will complement any room in your home. The simple design allows the shelf to be versatile enough for any setting.
So what are you waiting for? Would you like the idea of installing a hanging shelf in your home? If you do, the gallery below will help you. 🙂
Materials:
Reclaimed Timber
Turnbuckles
Cables
Wood Glue
Tools:
Wrench with Wire Cutter
Tables Saw
Power Drill
Nail Gun
Click on any image to start the lightbox display. Use your Esc key to close the lightbox. You can also view the images as a slideshow if you prefer 😎