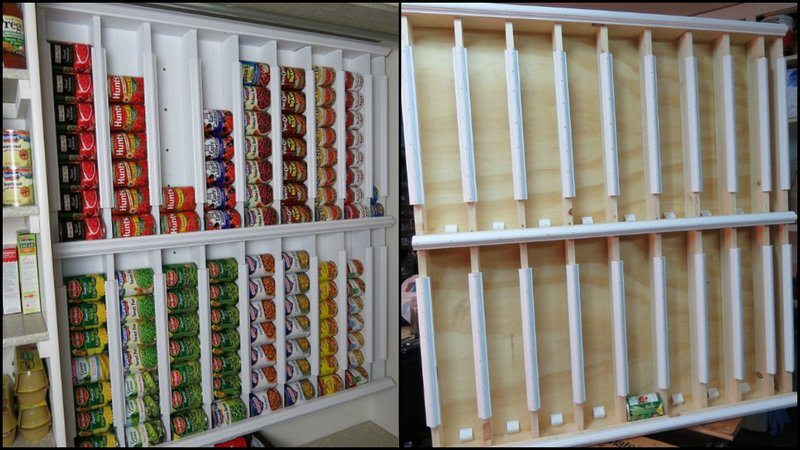 We decided a couple of years back to put together and maintain an emergency reserve of foods, such as canned food, and other necessities. This was in case of an unforeseen event, such as a natural disaster or another emergency, where we would need to have food and supplies on hand.
We are so glad that we made this decision, as it has come in handy more than once already. We don't expect the apocalypse, but between bushfire threats followed by two very serious flood events, we felt it was a logical move.
The pandemic has reinforced this logic. We feel that it's important to be prepared for anything that might come our way.

Canned food is essential during large-scale emergencies. Not only are canned goods inexpensive, but they stay edible over extended periods of time. The cans and their labels are recyclable, and their long shelf life and predetermined portions can help avoid unnecessary food waste.
What are the advantages of having a rotating canned food system?
Rotating canned food systems help ensure that food is fresh and that there is a constant supply of food.
This system is beneficial because it also helps to keep track of how much food is in the pantry and to keep track of expiration dates.
Additionally, a rotating canned food system can help to save money by allowing you to buy in bulk and then rotate the food so that it does not go bad.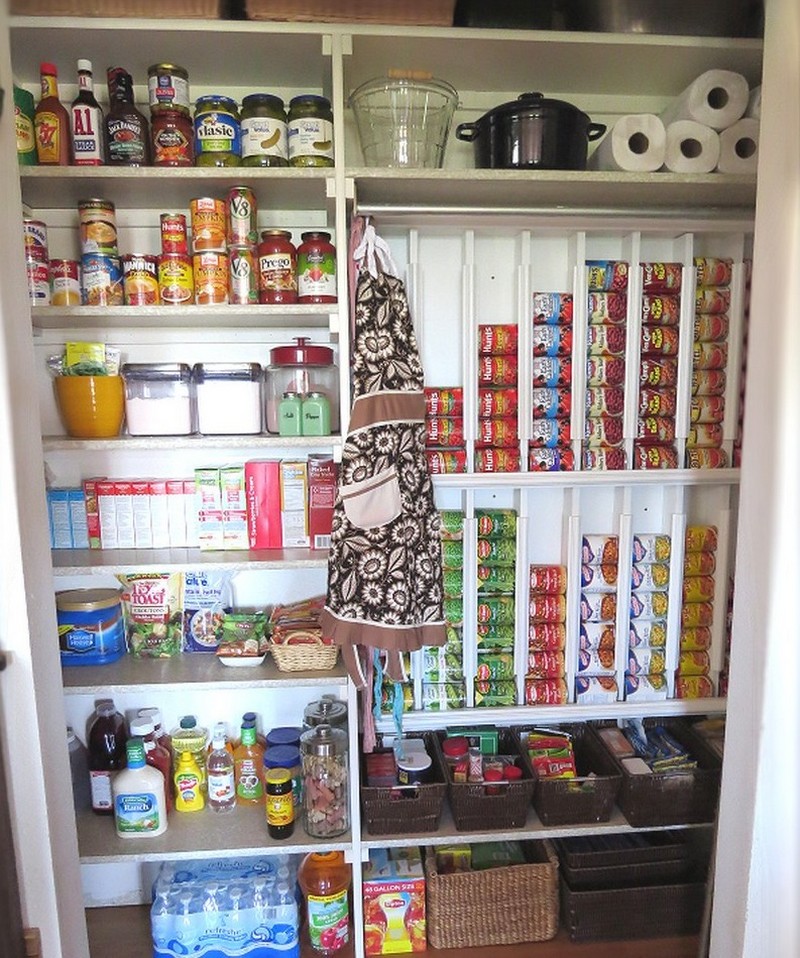 Then came the question of what to store and how many days should we prepare for. We ended up deciding on a month as the maximum conceivable risk and that dried and canned foods were the obvious choices. Then came the realization that it's quite a bit of food to store.
For the first two years, we then did a manual "condition and use" by date check. That meant unpacking everything 🙁
Here's a much better alternative – regardless of whether they are emergency supplies or just the result of bulk buying. It's a system that ticks all the right boxes. It's very accessible. It's easy to do a visual condition check.
It takes up minimal space because it's vertical. And it automatically rotates items because new goes to the top and the oldest items are taken from the bottom. In other words, it's an automatic stock rotation system.
What are the materials needed to make a rotating canned food system
Building this rotating canned food system is a great way to utilize maximum food storage capacity in a very limited space. This vertical storage gives you a view of what items are available and what needs to be replenished. It also provides you with easy access to the items you want right on the bottom end of the storage.
This canned food system is perfect for those who want an easy way to store food. Whether you're looking to store food in your pantry or cellar, this system is a great option. With its easy-to-use design, you'll be able to store canned food with ease.
Would you like to have one?
You'll need these materials:
1×4 Board
1×2 Board
Decorative Trim
Wood Glue
Screws
Spray Paint or Paint
And these tools:
Saw
Tape Measure
Drill
Clamps
Nail Gun
Click on any image to start the lightbox display. Use your Esc key to close the lightbox. You can also view the images as a slideshow if you prefer 😎
Thanks to Lacquerandlace Vintage for this great project. You can get step by step instructions here…
Here's a quick video tutorial…
If you liked this project, you will also like to view these storage ideas…