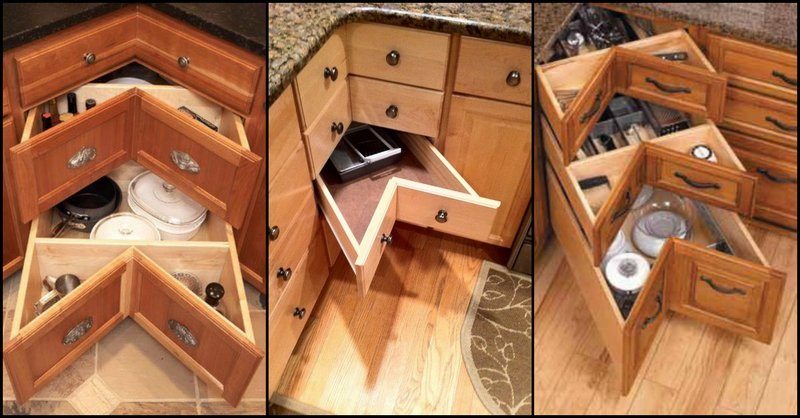 Corner cupboards in kitchens tend not to work very well. "Lazy Susan's help but it's still not easy to store and find. The owners of this kitchen decided to remove their lazy susan with specially designed drawers that can make the space more functional.
Our Pick
A corner cupboard without even a lazy Susan setup is very awkward to use. Yes, you can access all the space, but only with considerable difficulty. Enter the 'lazy Susan"… it's certainly easier to access items, but you'll find that the rotation can knock off some of the items in the storage trays. That's because you inevitably end up stacking things trying to maximize the space. Sound familiar? Building specialized drawers for corner cupboards is a better option as it provides easier access without having to knock off items. And drawers also allow better use of the vertical space. Sure you lose access to some of the cupboard space, but you do with a lazy Susan as well.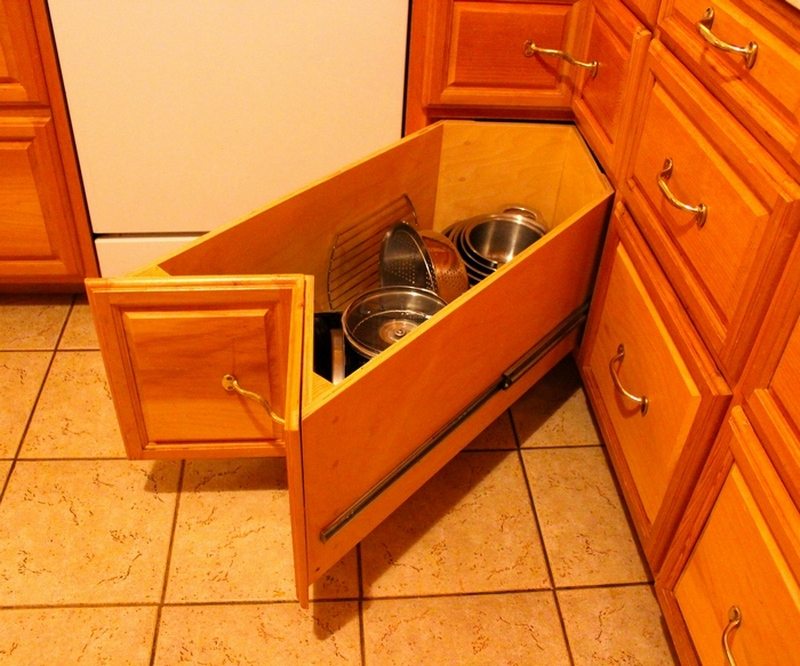 If you're new to DIY projects this project might not be fit for your level of experience. Get someone with more experience and equipment to help you out.
You'll need these materials:
2×4 Timber
3/4″ MDF
Drawer Slides
Screws
Drawer Handles
And these tools:
Dovetail Jig
Drill
Sander
Level
Click on any image to start the lightbox display. Use your Esc key to close the lightbox. You can also view the images as a slideshow if you prefer 😎
Thanks to Allocinit for this great project. You can get step by step instructions here…
If you liked this project, you will also like viewing these DIY kitchen storage projects…