Preserving and canning your own fruits and vegetables is a great way to store in-season produce for a later date which will need a great canned food cabinet. Not only does it allow you to enjoy the fruits of your labour long after the growing season has ended, but it also allows you to control the quality and ingredients of your food.
However, being able to store it in a canned food cabinet can be a challenge. When canning your own food, finding a place to store all of those cans can be a little tough. If you don't have a lot of space, you may need to get creative with your kitchen storage ideas.
Here's an effective food cabinet unit that will help you store bulk goods, cans and preserves for a very small investment.
When it comes to storing canned goods, many people opt for a First In First Out (FIFO) system. This simply means that the cans that are oldest are used first, and the newest cans are stored in the back. This system is extremely efficient, as it ensures that your food inventory is always fresh. Not to mention, it can save you a lot of money in the long run.
When it comes to food storage, there are a lot of options available on the market. From ready-made cabinets to custom storage solutions, there is something for everyone. If you are looking for a quick and easy solution, ready-made food cabinets are a great option. You can find them at most home improvement stores or online retailers.
However, building your own food cabinet is quick and easy, with very minimal measuring. And there's little to no wasted materials. You can customize the food cabinet to fit your specific needs, and it will provide you with extra storage space for food items.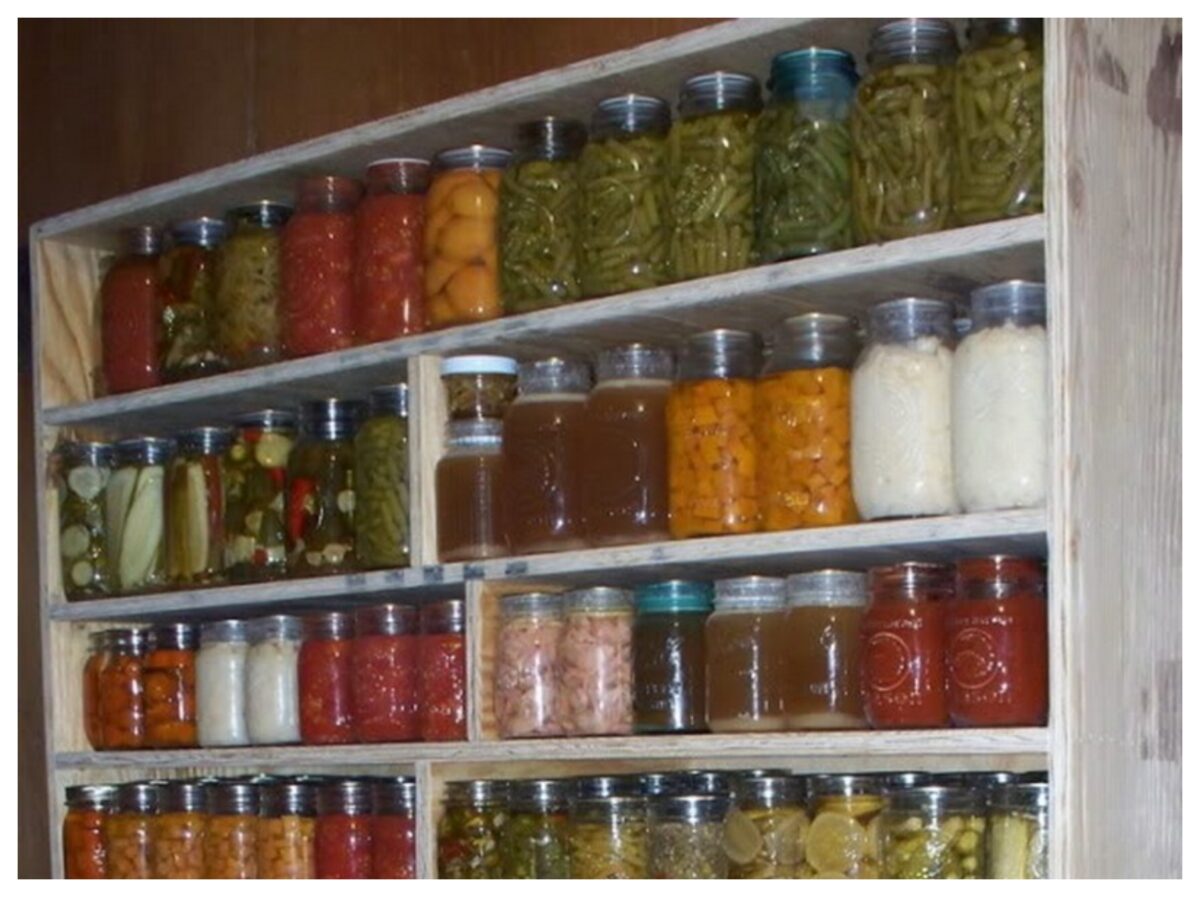 Materials
3/4-inch CDX Plywood or any better plywood
Nails (2 1/2-inch)
Quality wood glue
T-square
Tools
Air Nailer (you can use a hammer if don't have one)
Saw
Marker
Measuring Tape
Sander
Building your own food cabinet
Cutting the parts
Start your project by gathering all the materials and tools needed, then followed by cutting the parts of your DIY Canned Food Cabinet project. You will basically need 1 piece 48-inch x 80-inch for the back of the food cabinet, 2 pieces 80-inch x 16-inch for the sides, and 1 piece 48-inch x 16-inch for the top. You will also be needing pieces of 48-inch x 15-inch x 1/4-inch for your shelves (the number of shelves depends on how many you prefer to have).
Creating the Frame
Start assembling your food storage project by attaching the side parts to your back piece. You can go with wood glue first, and if it's fixed, then you can nail them already. Make sure that you're using the right kind of glue so that your project will be sturdy. You don't want your food storage to fall apart easily.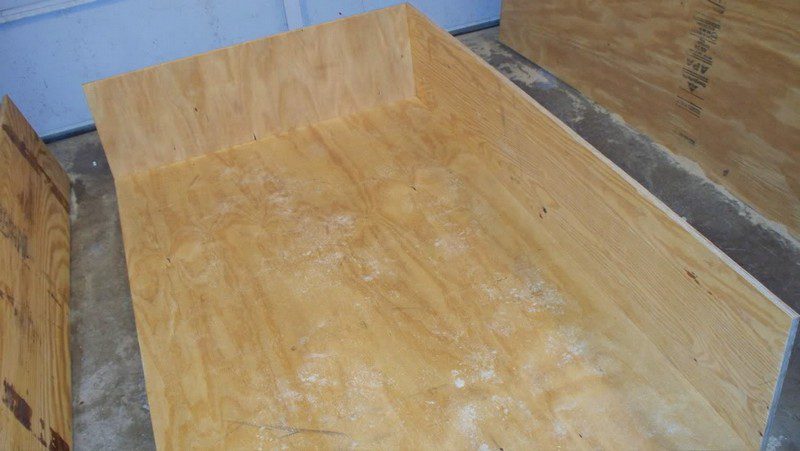 Attaching the shelves
Once you have attached the side panels, you can begin attaching the top piece and shelves. For a stronger hold, use wood glue or another strong adhesive. This will ensure that your shelves are securely attached.
Sanding
Once you've finished assembling your food cabinet, you can start sanding down the rough edges. This will help to create a smoother, more professional look. Sanding will also help to protect your food cabinet from wear and tear, and make it easier to clean in the future.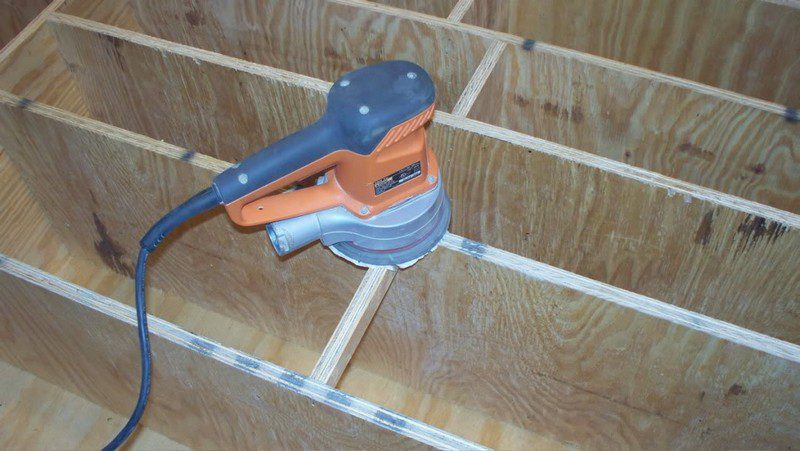 Let us know your ideas on how this can be improved.
Click on any image to start the lightbox display. Use your Esc key to close the lightbox. You can also view the images as a slideshow if you prefer 😎
If you liked this project, you will also like viewing these DIY pantry storage…