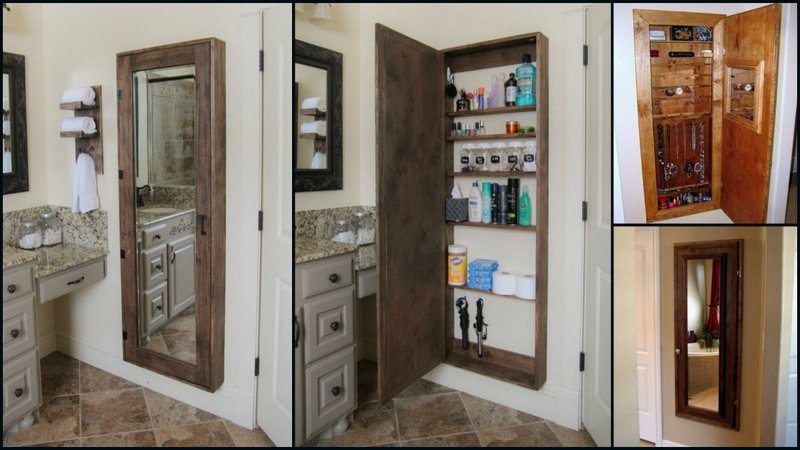 Bathrooms tend to lack storage for the number of items needed in them. This is a great way to maximize a full-length mirror and get extra storage in the smallest room in the house.
Mirror Storage is a trend nowadays. If you're just about to build your very own dream house or you're doing a bathroom makeover, having this storage installed on your wall is a clever idea so that you only have a flat mirror on the wall when it is closed.
Hey, you can even use that storage as a secret place for your most valued belongings!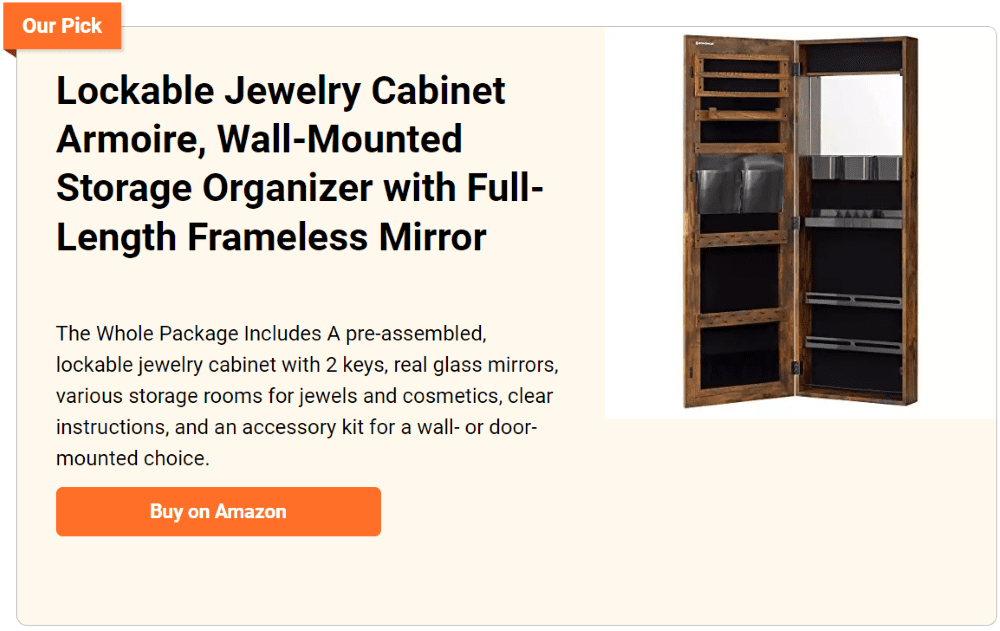 You can extend the surface area of your mirror by adding a shelf or a cabinet. The extra mirror storage will be handy for storing things like jewelry, spare bathroom essentials, and towels.
For example, a small upper cabinet can be added above a bathroom mirror by drilling through the frame of the mirror and the wall behind it. Similarly, small shelves can be added above a freestanding mirror by using brackets that are attached to the wall with screws.
You can DIY this mirror storage idea if you have some large and long reclaimed pieces of timber available. This way you are confident that any item you plan to put in it will fit.
But there are also mirror storage units that you can get online. These are usually intended for storing accessories.
Of course, this idea can also be applied to other rooms in your home. Where would you need one of these?
Click on any image to start the lightbox display. Use your Esc key to close the lightbox. You can also view the images as a slideshow if you prefer 😎
Stand-Alone Mirror Shelving
In today's fast-moving world, people are increasingly looking for convenience–but that doesn't mean you can't also have fun. With a mirrored shelf, you can have fun AND convenience.
Stand-Alone Mirrored shelves are great for closets because they let you see what you have in your closet without having to pull everything out. You can get one mirrored shelf for your closet or buy full-length mirrored shelves for even greater accessibility.
With this stand-alone mirror storage, you can have extra storage for your pieces of jewelry and make-up. This will also help you organize your skin care products and even your perfumes. Plus, it will not be easily accessible by people who don't know the storage features.
This mirror storage idea is also great for bedside mirrors, as they can add elegance to any room. They're also great for kids' rooms, as children can enjoy looking at themselves and their things. Mirrored shelves are an efficient way to make the most of your space.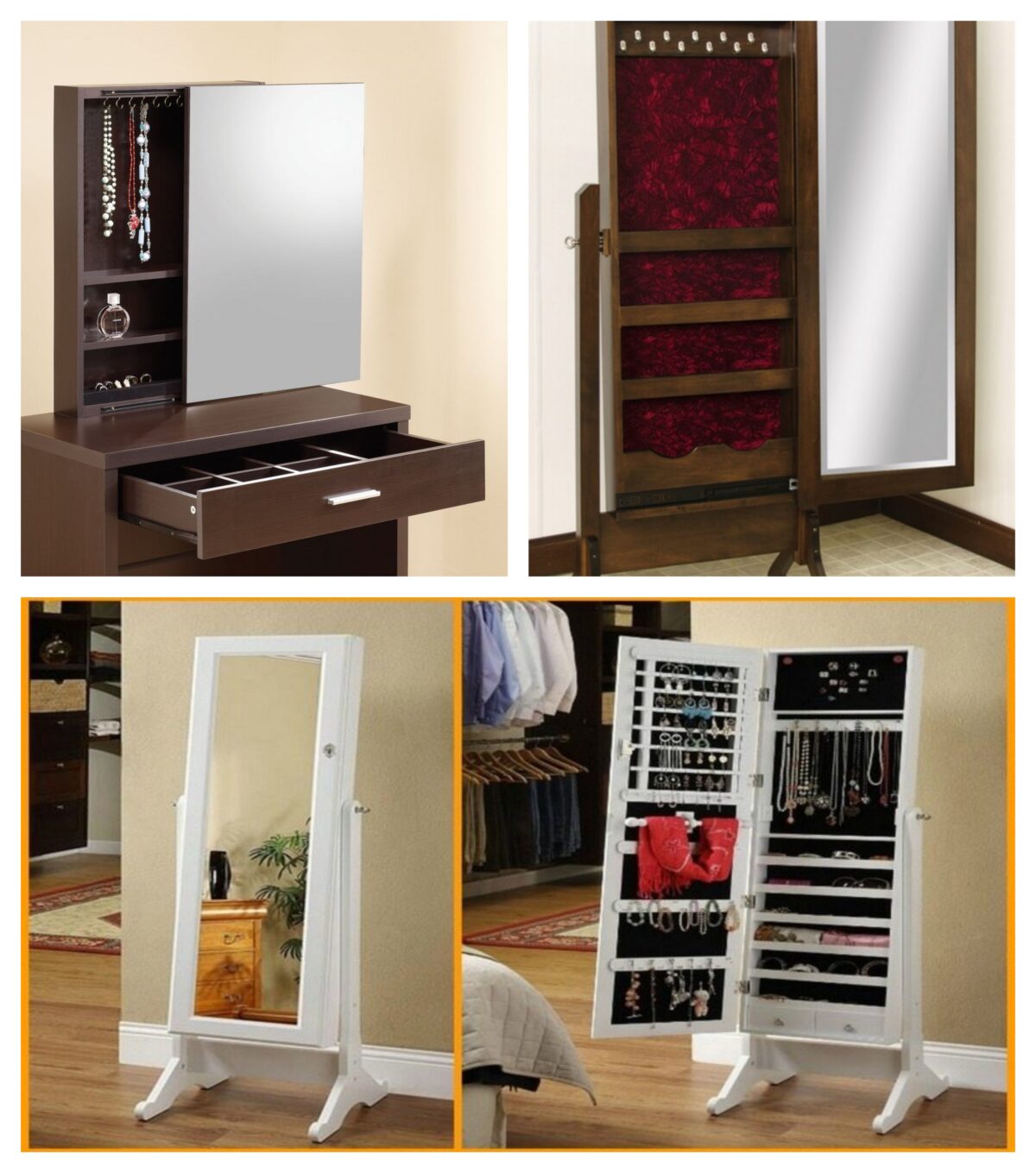 Wall-Mount Mirror Shelving
Wall Mounted Mirror Shelving – Wall Mounted Mirror Shelving is a great way to turn any small space into a more functional space that can be used to store items.
These types of wall-mounted shelving units are convenient, and adaptable, and will provide you with a better storage solution.
One of the main advantages of wall-mount mirror shelving is its flexibility. This mirror storage is ideal for small spaces where every inch of storage is valuable. Temporary wall storage is also a good choice for renters or people who frequently move to different houses or apartments.
This type of storage is also useful for keeping your bathroom organized if installed in the bathroom. You can hide extra towels, soap, and other toiletries in this wall-mounted mirror storage.
In this case, you can store more supplies as needed without having to worry about storage.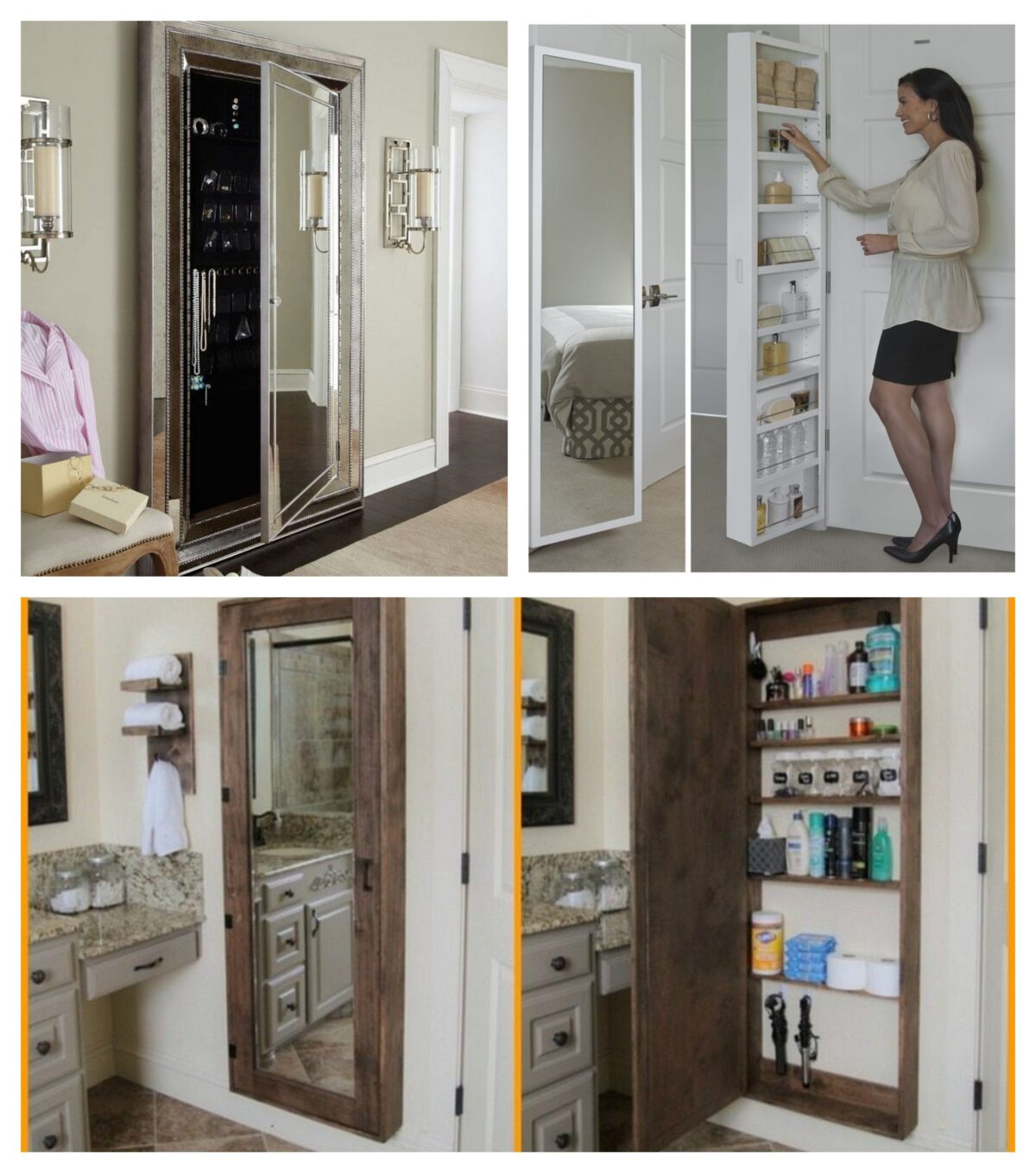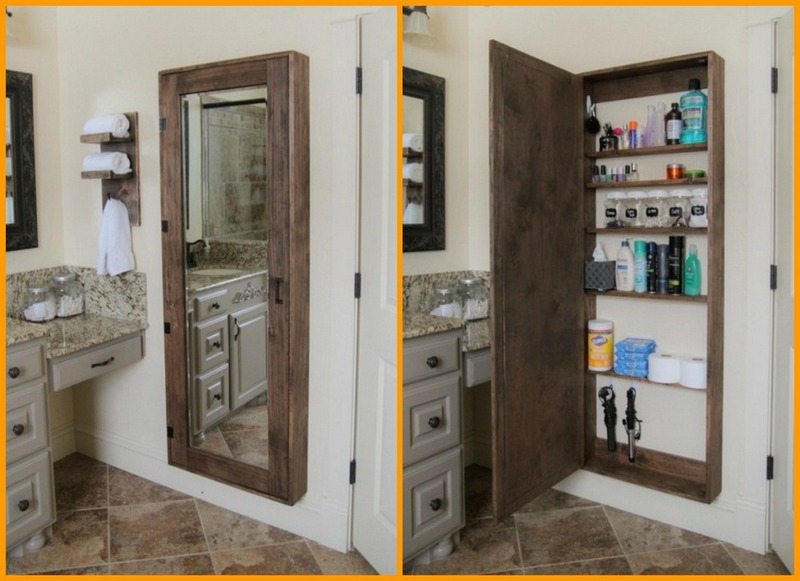 If you liked this project, you will also like viewing these home storage…