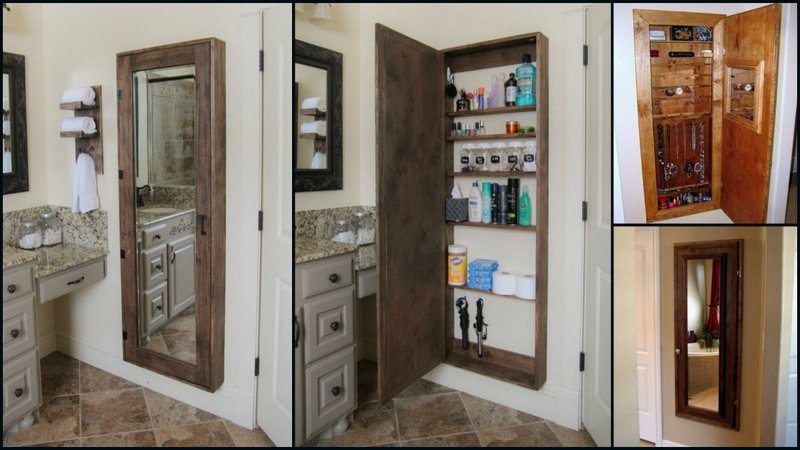 Bathrooms tend to lack storage for the number of items needed in them. This is a great way to maximize storage and get a full-length mirror in the smallest room in the house.
If you're just about to build your very own dream house or you're doing a bathroom makeover, having this storage installed in your wall is a clever idea so that you only have a flat mirror on the wall when it is closed. Hey, you can even use that storage as a secret place for your most valued belongings!
You can DIY this storage idea if you have some large and long reclaimed pieces of timber available. This way you are confident that any item you plan to put in it will fit.
But there are also mirror storage units that you can get online. These are usually intended for storing accessories.
Of course, this idea can also be applied to other rooms in your home. Where would you need one of these?
Click on any image to start lightbox display. Use your Esc key to close the lightbox. You can also view the images as a slideshow if you prefer 😎
If you liked this project, you will also like viewing these home storage…