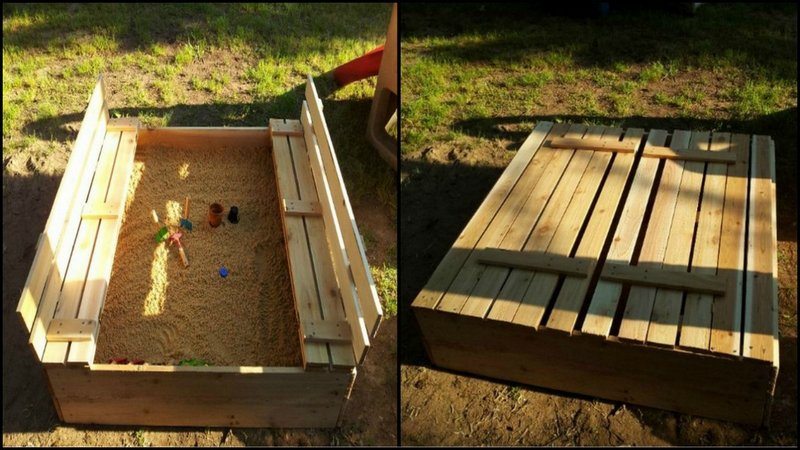 Is there a child anywhere who doesn't love playing in the sand? If you have kids in the house, a sandbox is always a great addition to the backyard!
A sandbox is a versatile toy for children that has a sand pit surrounded by a plastic or wooden frame. The child can play in the sand while sitting on the frame or while standing, and the frame also helps contain the sand so that it doesn't spill out of the sandbox.
Sandboxes can be bought at most hardware or toy stores, and playgrounds usually have them as well. It is a very useful activity for children as it helps them to learn about the environment and nature.
They can learn about the interaction of the various natural elements such as water, sand and soil. Sandbox provides the children with a safe space where they can use their imagination and creativity and can build many things in their own way.
A sandbox playpen is important for your children to play and grow. Sand play is much more than a place to play and build. It is a place that provides children with opportunities to learn and grow.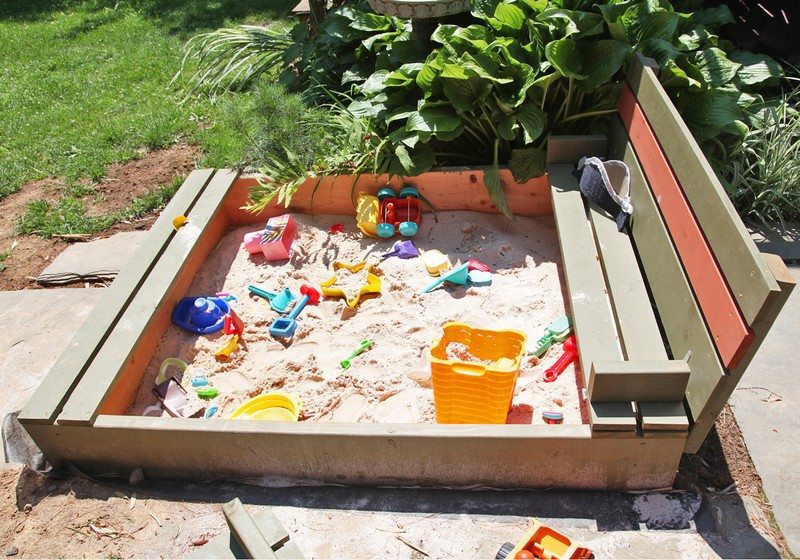 They can learn how to share and take turns with the toys. They can learn to negotiate, cooperate, and take responsibility for their play. They can learn to get along with each other, resolve conflicts, and share their feelings.
When children play in the sandbox, they can express their creativity and show us what they are thinking about. They enjoy being with other children and working together.
They can move from one area of play to another or from one toy to another. They may begin by adding to the sandcastle, and then everything follows.
A sandbox is a good choice when it comes to a wonderful playpen for your kids. That is, of course, unless you have cats, too. By instinct, cats like to excrete in soft soil or sand to facilitate easy burial.
They will use their paws to move sand over their feces. In the backyard, the sandbox is a natural outlet for this instinct. So you will have to create an idea that will keep your cats out of your child's playpen. You should cover it of course.
Here's a great DIY sandbox that keeps the sand in and the cats out. If you're short of time or just want to save a few hours and some money, you'll find links to great value ready-to-assemble kits below the gallery images.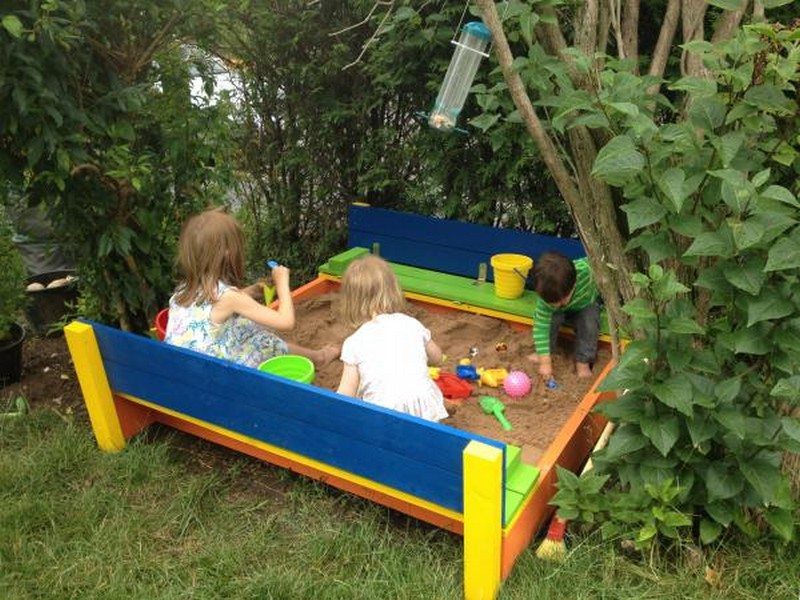 Would you like to create this wonderful playpen for your children? You can make this your weekend project and you can let them help you too. Here's what you will need…
Materials:
1×8 and 1×4 Cedar Wood
2x4x8/Stud Length
4 sets Exterior Grade Hinges
Rope or Exterior Grade Handles
1-1/4" Screws
1-1/4" Pocket Hole Screws
Wood Glue
Tools:
Measuring Tape
Carpenter's Square
Marker
Drill
Circular Saw
Compound Miter Saw
Sander
Countersink Drill Bit
Kreg Jig
Safety Glasses
Click on any image to start lightbox display. Use your Esc key to close the lightbox. You can also view the images as a slideshow if you prefer 😎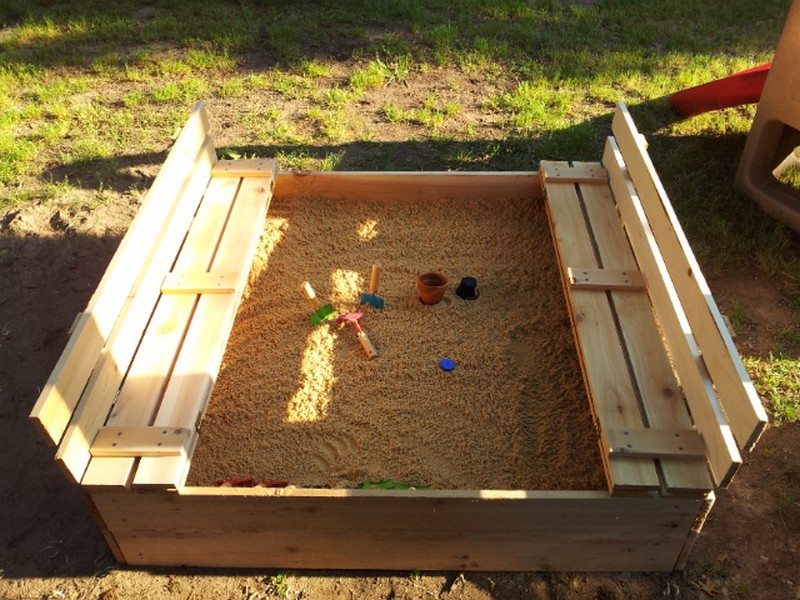 Right now you can buy the ready to assemble kit for less than it will cost you to buy the timber. Click either image to buy the kit…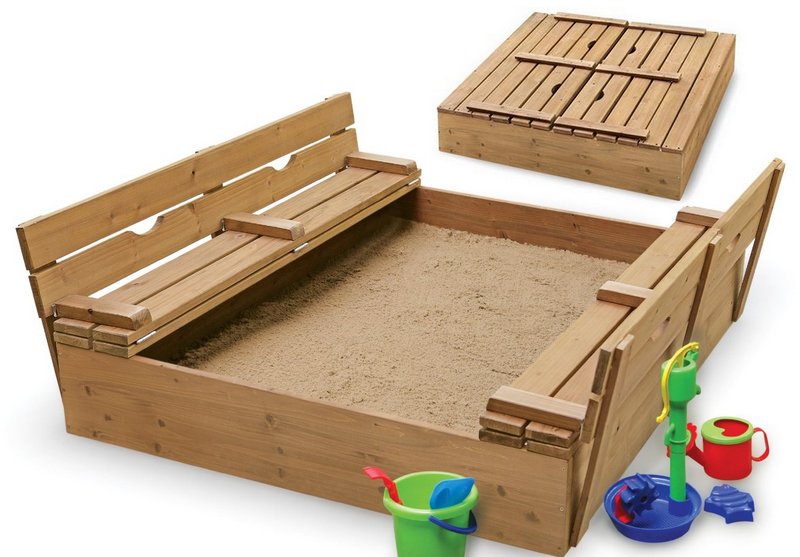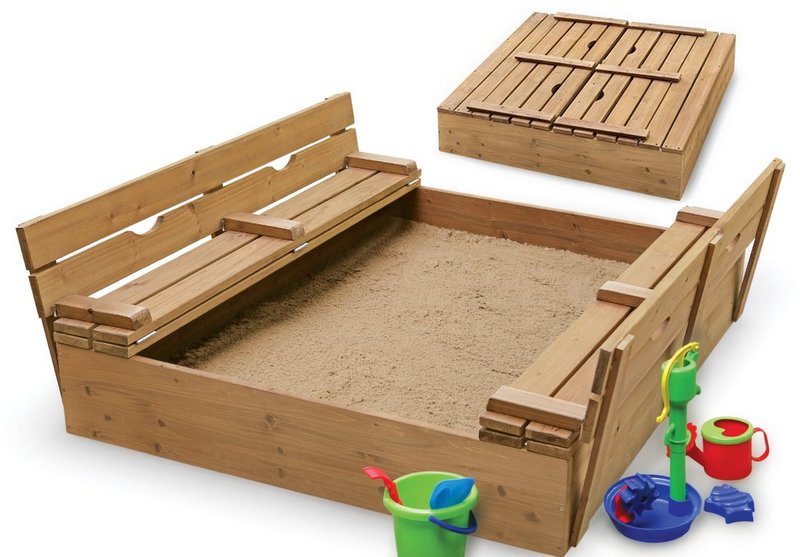 Click here to order the above unit.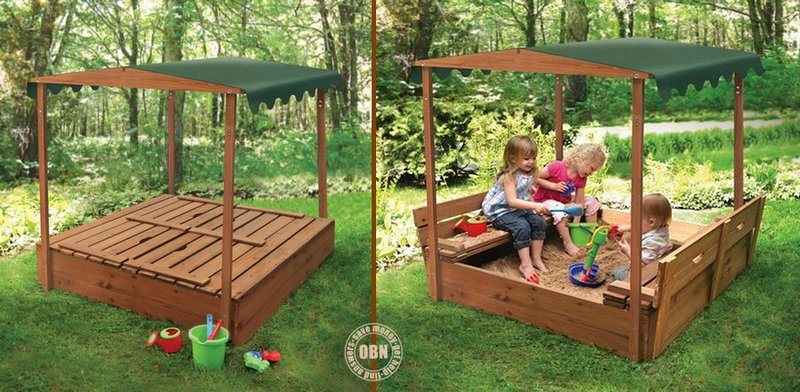 The same unit with a sun canopy can be ordered here.