Here's the coolest doormat ever, and you can easily make one yourself! This is a great idea whether you need a mat for your enclosed porch or bathroom.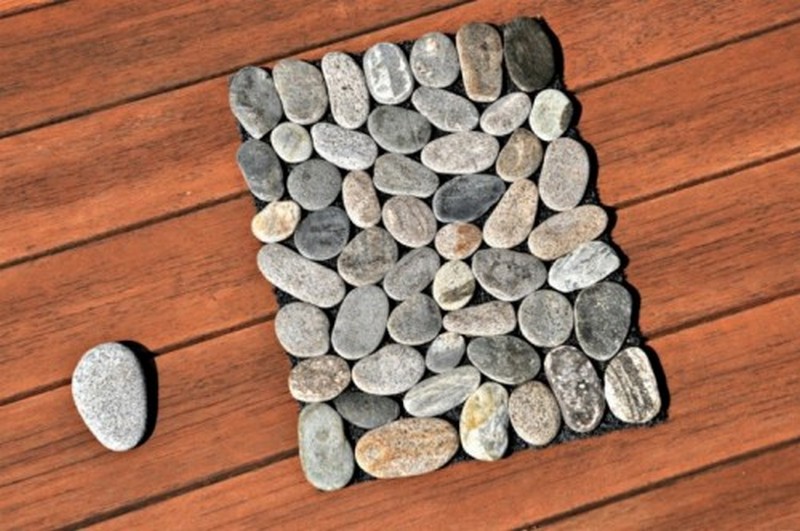 What's great about this mat is that water evaporates fast (depending on the materials that you use), preventing odor from building up. It's also easier to clean as opposed to fabric door mats — simply wash it using a water hose and the dirt would be gone!
Could your home use a river rock doormat?
You'll need these materials:
A Roll of Flexible Shelf Liner (or a Plastic Mesh with rubber pads for bathroom use)
River Rocks
Adhesive (make sure to use a suitable one depending on the purpose of your mat)
Plastic Drop Cloth
And this tool:
Click on any image to start lightbox display. Use your Esc key to close the lightbox. You can also view the images as a slideshow if you prefer 😎
Thanks to One Pretty Thing for this great project. You can get step-by-step instructions here…