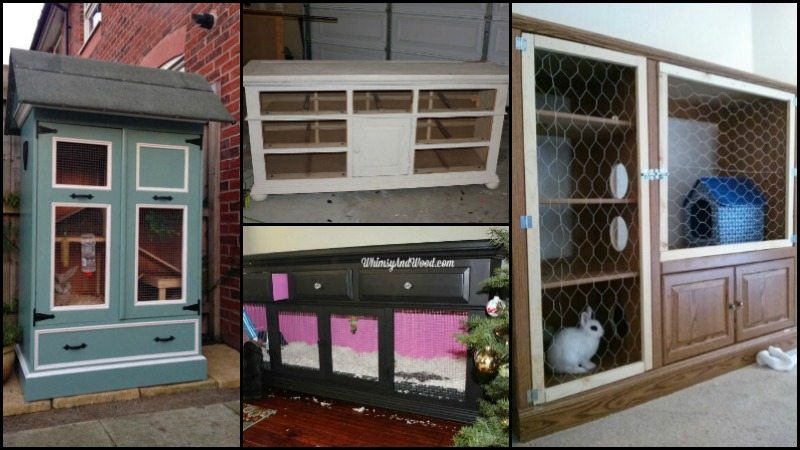 Here's an interesting DIY project for pet rabbit owners! This idea has gained various insights but it might just be the one some of you are looking for…
Make a rabbit hutch by repurposing furniture items!
There are many reasons why you should get a bunny as a pet. Even though a lot of people are not interested in rabbits because they seem to be boring, the truth is that rabbits are fun to have.
Rabbits are easy to house. Even though they are small animals, they are very independent. This means that they do not require much attention from you. This is unlike dogs and cats that require their owner to spend a lot of time with them.
This means that you can have plenty of time to do other things even when you have your rabbit
Rabbits are intelligent and low maintenance, making them easy to train. If you're thinking about training a rabbit to do tricks, it's best to start when they're young. Think of training as a process of bonding between you and your pet. With consistent, positive training, rabbits can be good pets for your family!
They are also clean, with little risk of getting fleas. Baths once or twice a year are all that is needed to keep them clean, and this is not a costly procedure.
Plus rabbits do not carry rabies! They're not even in the same family as the animals that do carry rabies, which is usually skunks, bats, and raccoons.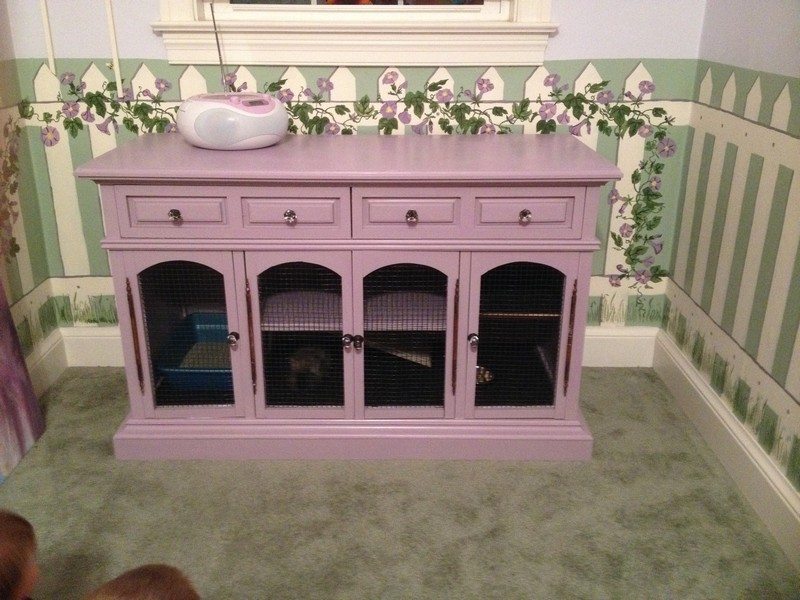 Now before we get into the details of how to make one, it should be clear that this idea is suggested only to pet owners and NOT to those raising rabbits for profit.
Putting several rabbits in a repurposed piece of furniture would be a disaster as there's a big chance they will gnaw on the toxic wood and/or urinate on it causing an unpleasant odor and disease.
You have to be able to carefully observe how each and every rabbit is behaving inside, which is almost impossible when we're talking about more than two. Moreover, this kind of rabbit hutch is also too small to accommodate several energetic rabbits since they love running and jumping around.
But this idea is good for a litter-trained pet and is a nice, budget-friendly solution for owners who are concerned about their rabbit's safety when they are not at home.
It can be their temporary cages while no one is available to check on them!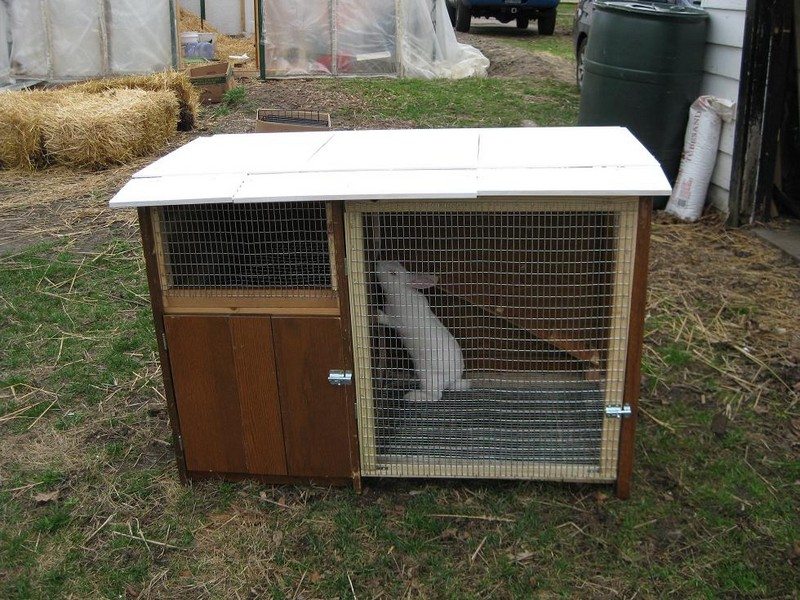 To make a furniture piece suitable as a rabbit hutch, remove its existing paint and cover it with untreated oak or 1/4 x 1/4 hardware cloth. This should prevent them from getting poisoned with chemicals found in the wood.
You can also further ensure that your pet won't chew the furniture piece by providing him/her with enough toys and food. Of course, doors should be replaced with hardware cloth as well for ventilation.
By turning a used piece of furniture into a rabbit hutch, you can now feel at ease knowing that your pet rabbit (and your belongings as well) is safe when you're not around!
Have a look at the kinds of furniture items you can turn into a rabbit hutch from our list below.
Do you think a rabbit hutch from an old piece of furniture will work for your pet?
Click on any image to start the lightbox display. Use your Esc key to close the lightbox. You can also view the images as a slideshow if you prefer

Here are some rabbit hutch ideas that would help you!
Entertainment Center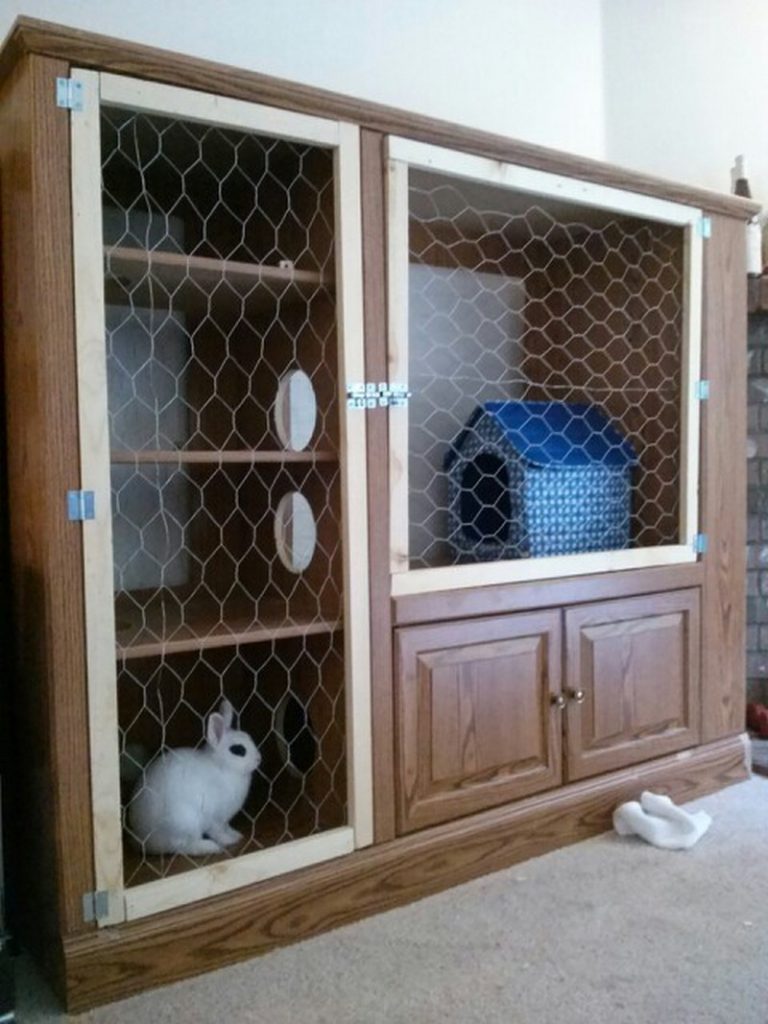 Dresser
End Table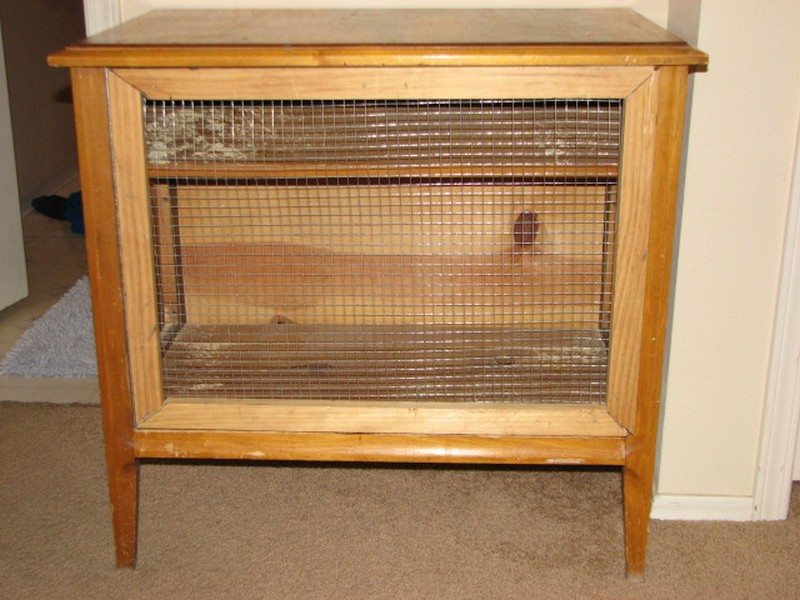 Wardrobe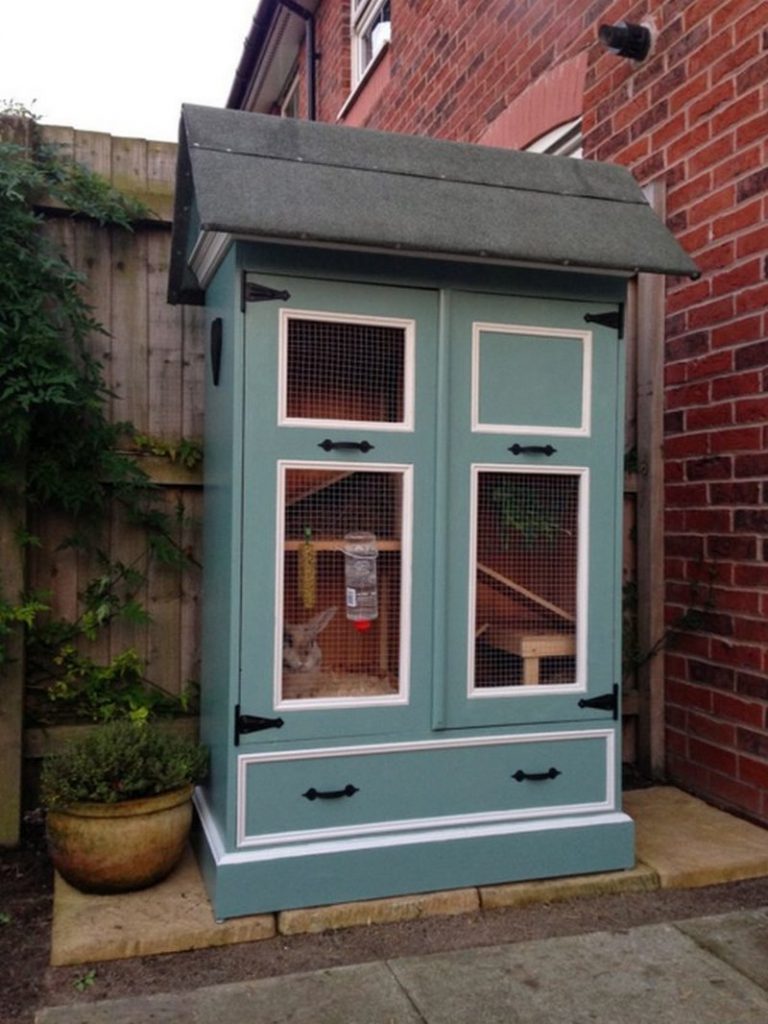 Study Desk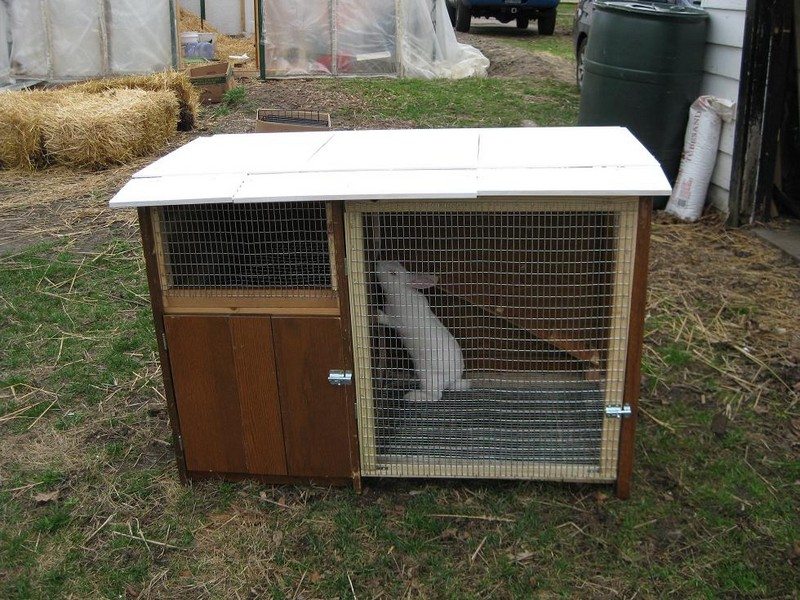 China/French Country Hutch