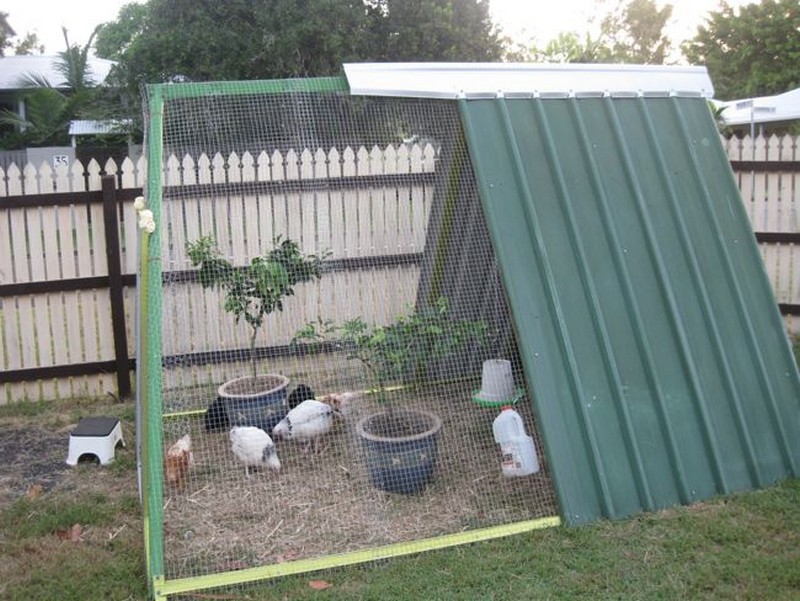 Need a chicken coop? The A-frame of an old swing set could be used to build one!

Chickens are great for eating vegetable scraps and insects in your garden, with the added bonus of free, top quality fresh eggs.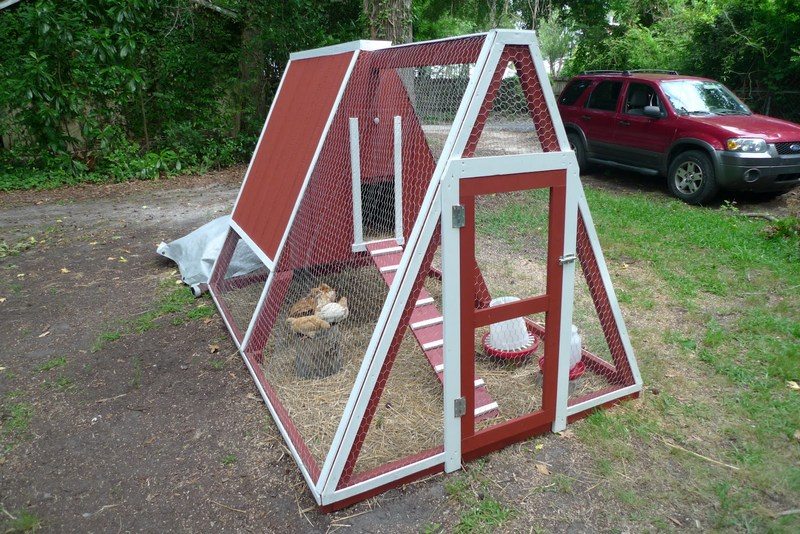 But first you need to build a chicken coop that will serve as their home. This is where they will lay their eggs. It will keep them protected from the weather. And it will keep them safe from predators. A chicken coop will also protect your yard, especially your garden from your chickens, as they'll happily feast on your produce.
This chicken coop made from recycled swing set is great way to start!
You'll need these materials:
Iron Sheeting
Chicken Wire
6m length Steel
A-frame of a Swing Set
Bolts, Washers and Nuts
Netting Rings
Door Frame
Hinges
And these tools:
Drill
Saw
Cutter
Tape Measure
Click on any image to start lightbox display. Use your Esc key to close the lightbox. You can also view the images as a slideshow if you prefer 😎
If you liked this project, you will also like viewing these DIY chicken coop projects…