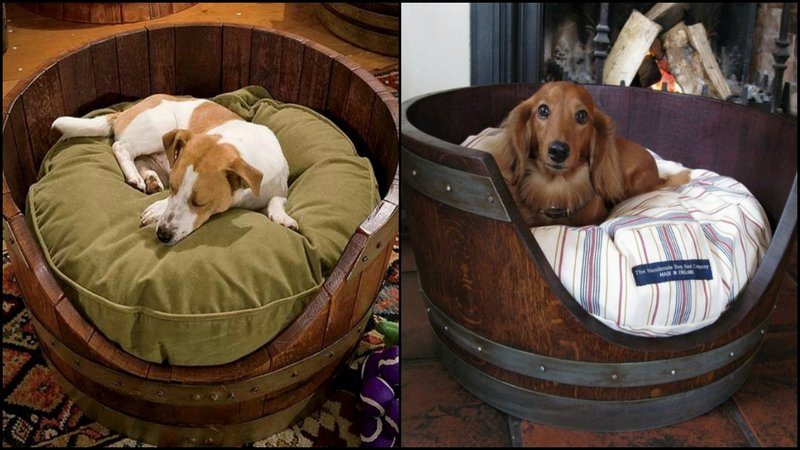 Dogs are not just pets – they're family. If you are looking for a beautiful bed for your furry friend to sleep in, this might be for you!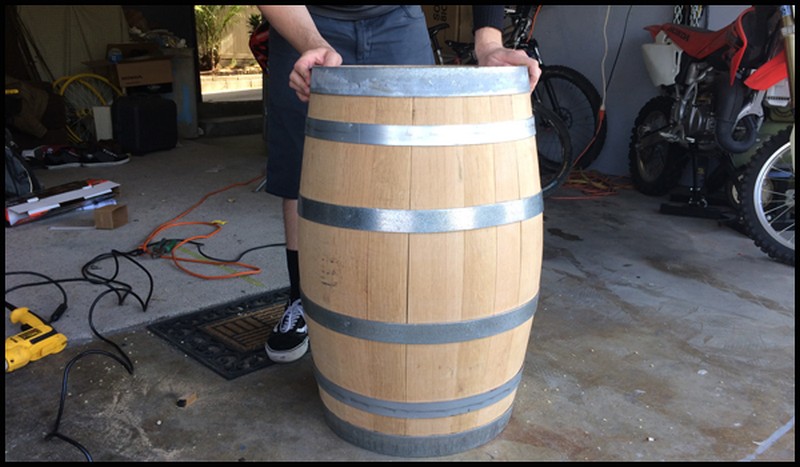 This dog bed is made from a repurposed wine barrel. It's strong and sturdy, perfect for your playful pet.
You can find commercially manufactured dog beds like this for $250 upwards, but you don't have to spend that kind of money as you can build one yourself. Start looking for old wine barrels which you can get at a lower cost and then customize it for your little 'baby'!
Since this only needs half a barrel, think about the things you can do with the other half!
Do you think the cats would love it, too? 🙂
Materials:
Bolts (measure the width of your staves to find out how long you need)
Nuts (same width as your bolts)
Sealer (sprayable or paintable)
Plastic Dip (Optional)
Wood Stain (Optional)
Tools:
Drill with Bits (for metal and wood in the same size as your bolts)
Jigsaw with Blades (for both metal and wood)
Hammer
Pliers
Chisel
Palm Sander (Optional)
Belt Sander (Optional)
Sharpie or pencil
Click on any image to start lightbox display. Use your Esc key to close the lightbox. You can also view the images as a slideshow if you prefer 😎
If you liked this project, you will also like viewing these easy DIY projects…