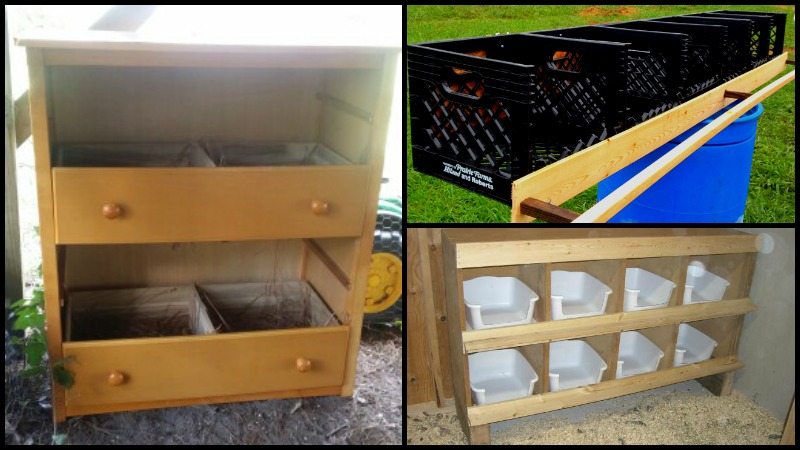 If you are raising chickens for the purpose of having your own supply of eggs, then a nesting box is essential in your yard. Now while there are many stores where you can buy nesting boxes, there is a better option for you… Repurpose to make your own nesting boxes!
Our Pick
Triple Nesting Box
For Use In Or Out Of Coops
Helps Eliminate Nest Sharing
Buy on Amazon
We earn a commission if you make a purchase, at no additional cost to you.
05/18/2022 12:32 am GMT
It is easy to DIY a standard chicken nesting box. But making a nesting box yourself using repurposed items can lessen your expenses even more. Some of these re-purposing ideas are easier to make, too!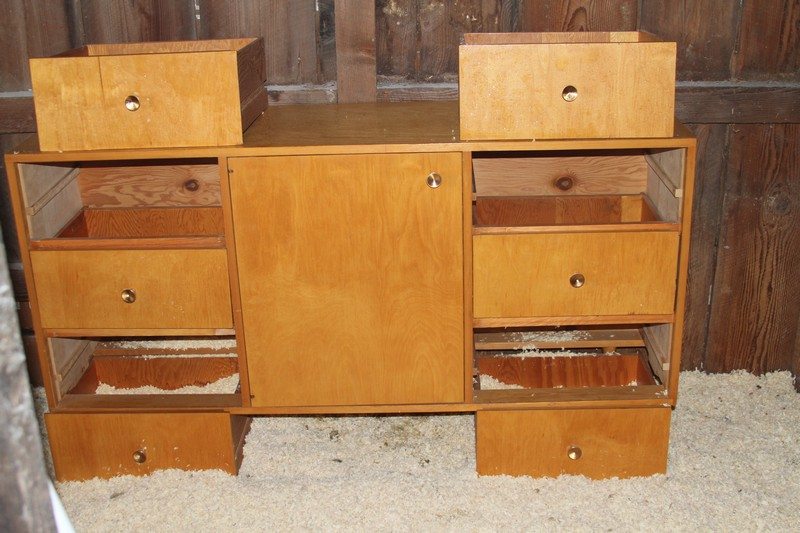 And if those are not enough pros for you, most of the ideas below also prove to be easier to maintain than the standard nesting box design.
These DIY chicken nesting box ideas work just like the common, store-bought units. They all provide private and comfortable places for your laying hens. The only difference is that they are cheaper and better!
Take a look at these clever re-purposing ideas that will surely be loved by your chooks! 🙂
Click on any image to start the lightbox display. Use your Esc key to close the lightbox. You can also view the images as a slideshow if you prefer 🙂
Old Dresser
This is an idea that requires virtually no effort to make. Simply add a straw and you've got your hens a spacious yet private and cozy place to lay eggs!
Milk Crate
If you've got access to a good number of milk crates for all your hens, then this is an easy DIY project for you. You just need to build a simple frame where you will put the milk crates and you're done!
Gallon Buckets
Here's one of the more common items you can find in many homes. Got some empty gallon buckets waiting for a new purpose? They can be easy-to-clean nesting 'boxes'!
Kitty Litter Bucket
Don't like the gallon buckets? How about these square containers?
Dollar Store Plastic Bins
Here's another easy-to-clean nesting box idea. Just take them out and wash them quickly if need be. And if one breaks, you can always replace it without feeling bad for your wallet!
Old Pallets
Did you think we forgot all about pallets? If you've got small excess/scrap from a previous pallet project, you might still be able to make a nesting box out of them. 🙂
If you liked this, you will also like viewing these chicken coop ideas…