Stuffed toys are great for kids of all ages. They can be used as a cuddle buddy, or as a toy to play with. There are so many different kinds of stuffed animals, that there is sure to be one that is perfect for your child.
Your child will love snuggling up with their new stuffed animal, and you will love knowing that they are safe and comfortable. If you're a parent, you'll know how stuffed animal toys seem to both miraculously multiply and migrate to every corner of the house.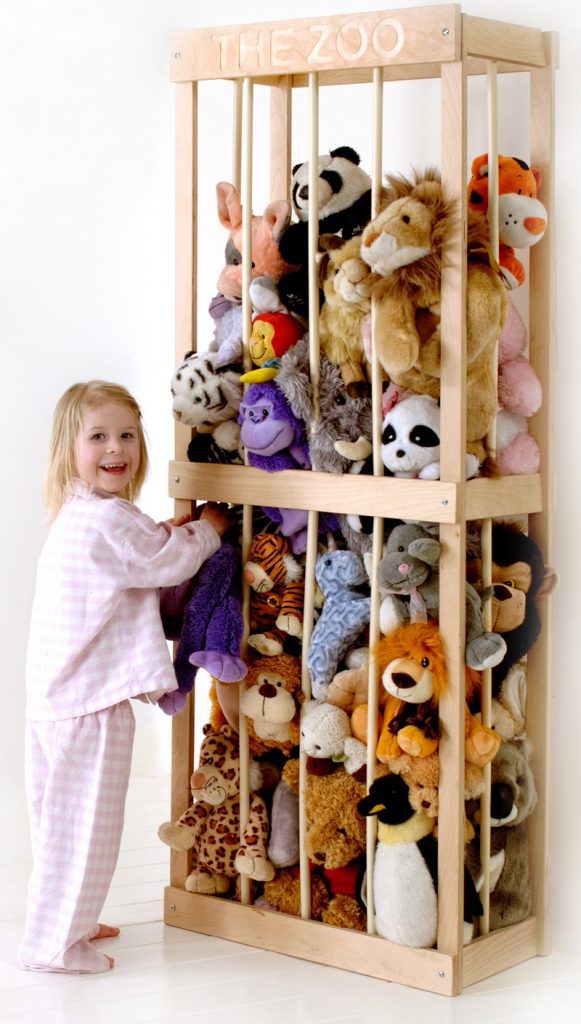 They'll even sometimes make a break for freedom and somehow manage to get as far as the yard! They also have a habit of taking up an enormous amount of space.
But try convincing a child to donate some of those toys and they'll look at you as though you have three heads. Suddenly, every toy is their 'favorite'!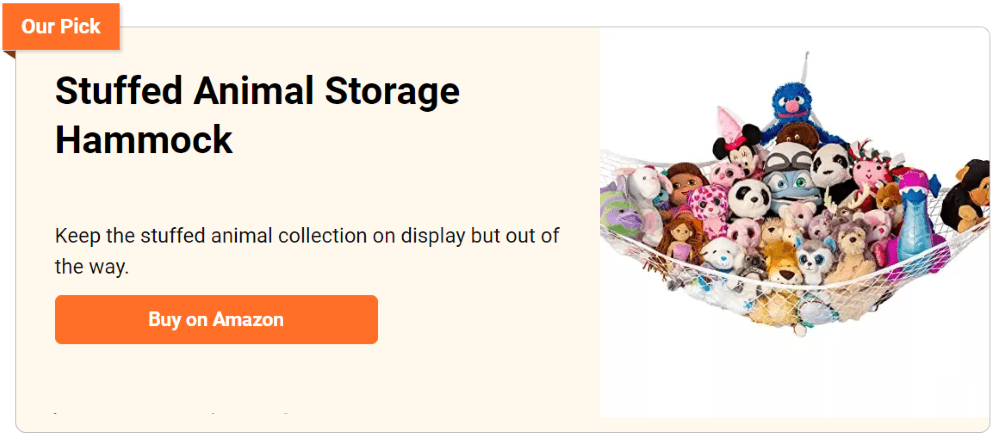 In most houses, floor space is at a premium so a storage system that will allow stuffed toys to be kept vertically makes lots of sense.
Better still, it's a great way to teach youngsters how to keep things organized so that they always know where to find what they want.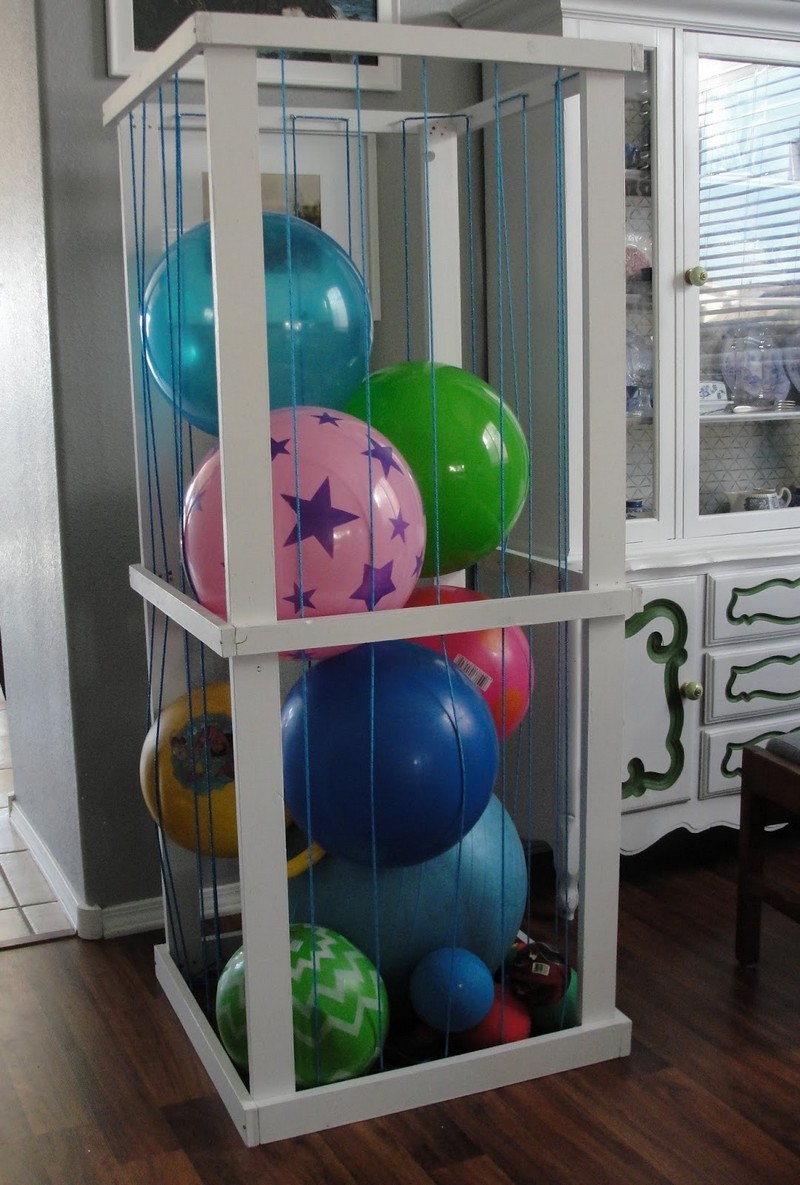 Supplies needed to build your toy storage
Stuffed toys are a fun distraction for children. However, they can also be difficult to put away. They fall down onto the floor, get lost, or are placed back into a box incorrectly. These toys may get dirty. A practical solution is to make a toy organizer.
You'll need these materials:
2 pcs of 1x2x8 Lumber
4 pcs of 1x3x8 Lumber
100 ft Rope
Primer
Wood Paint
Screws
Screw Eyes
And these tools:
Saw
Drill – with a drill bit set
Sander
What are the possible designs to make a Stuffed Animal Zoo?
There are various ways we can create a toy organizer, one of these is stuffed toy storage. The stuffed toy storage can also be designed in different ways. Below are the basic designs that reduce space in your bedroom or living area.
1. Long-stand Stuffed Animal Zoo Storage
Now you can shoot those piles of stuffed toys inside the zoo – they won't be a problem anymore.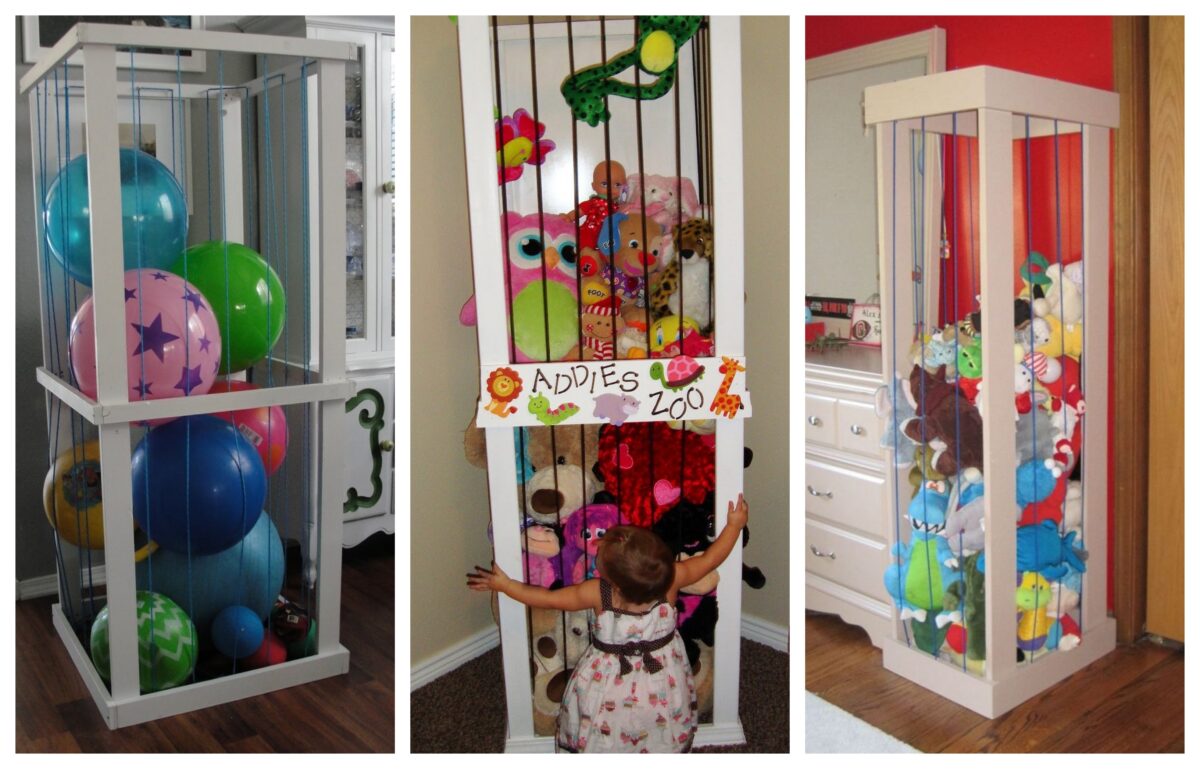 2. Antique-design Stuffed Animal Zoo Storage
Creative toy storage and a very classy design in the living room. Wood has the advantage of being easy to customize. Besides painting them with different colours, you can leave them in their natural wood finish.
3. Triangular-shaped Stuffed Animal Zoo Storage
So that your children will not have to ask you where the toys are, they'll be in reach. This is especially helpful if all your child's stuffed animals are too big for the dresser drawer.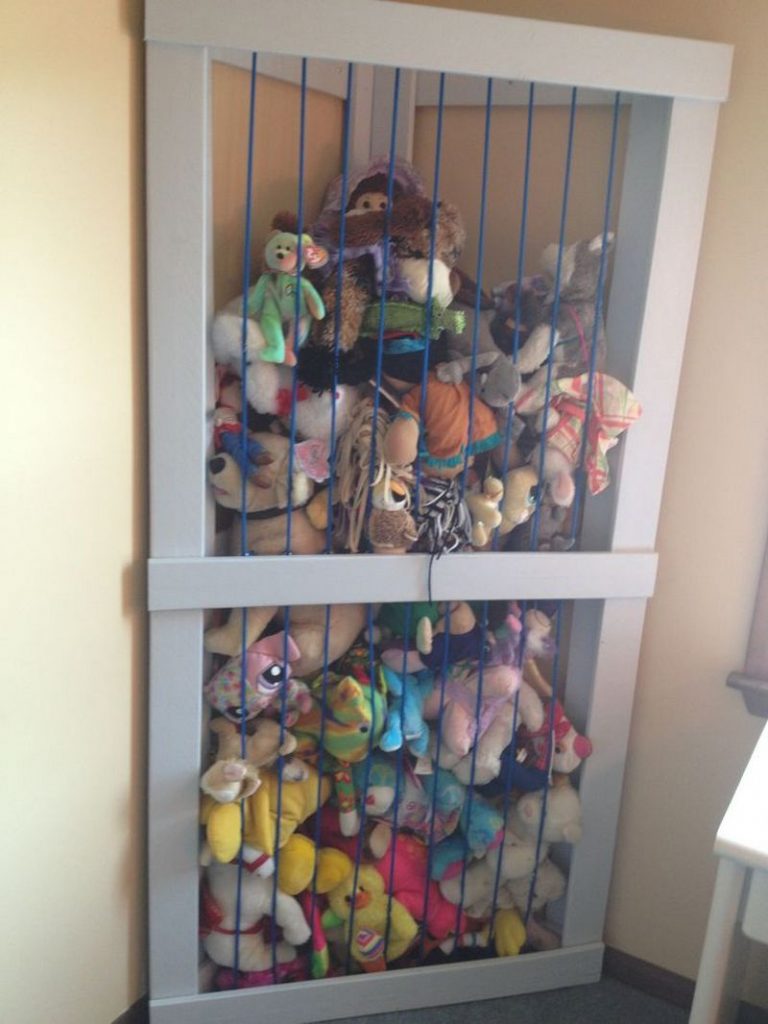 4. Short-cage Animal Zoo Storage
A cute design, ideal for small kids. It's one of the easiest cages to create since it's small and you don't need money to buy it. Make sure it's not big, so it won't consume big space in the bedroom.
5. Display-type Animal Zoo Storage
Gives a perfect display in the living room. You can also use it as furniture! This thing is fun because you can decorate it however you like and move it around easily even if it's small or big. Just take your time and be creative!
6. Single-layer Animal Zoo Storage
In addition to encouraging independence, this toy zoo will also enhance creativity. The toys will be within reach of your children, so you won't have to ask them to get them.
Click on any image to start the lightbox display. Use your Esc key to close the lightbox. You can also view the images as a slideshow if you prefer 😎