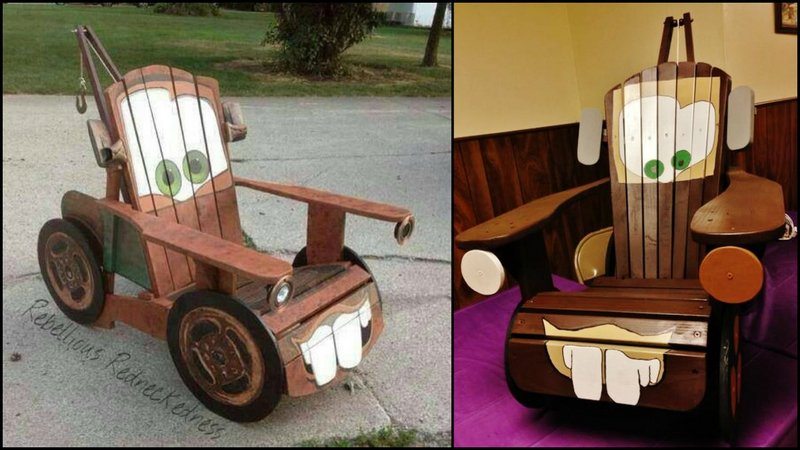 If you can't recognize this character, you don't know kids nowadays! Why not involve them in making this tow Mater chair? You'll both have a lot of fun and the kids will remember it for the rest of their lives!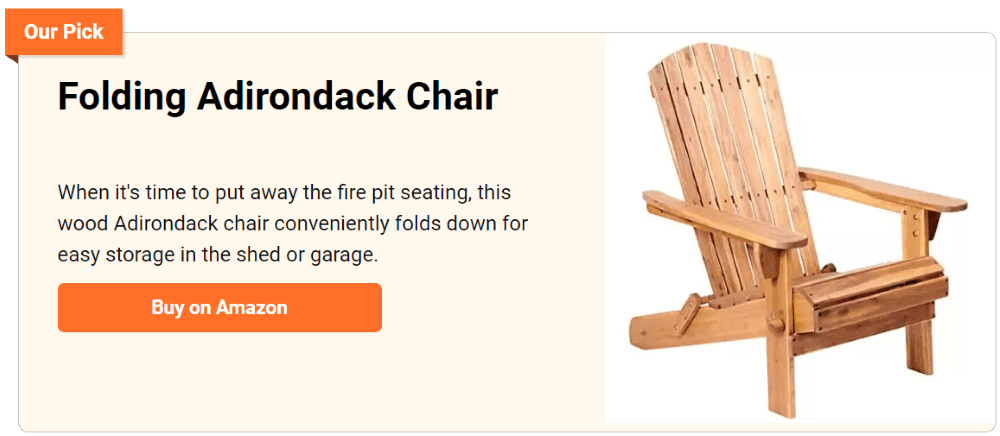 This DIY Adirondack chair for kids can be made using old pallets. All other materials can come from salvaged materials from previous projects you have stored in your garage. It's a project anybody could easily build since it is a piece of furniture for the little ones! But don't forget to make it a little bigger so that they can use it for years to come.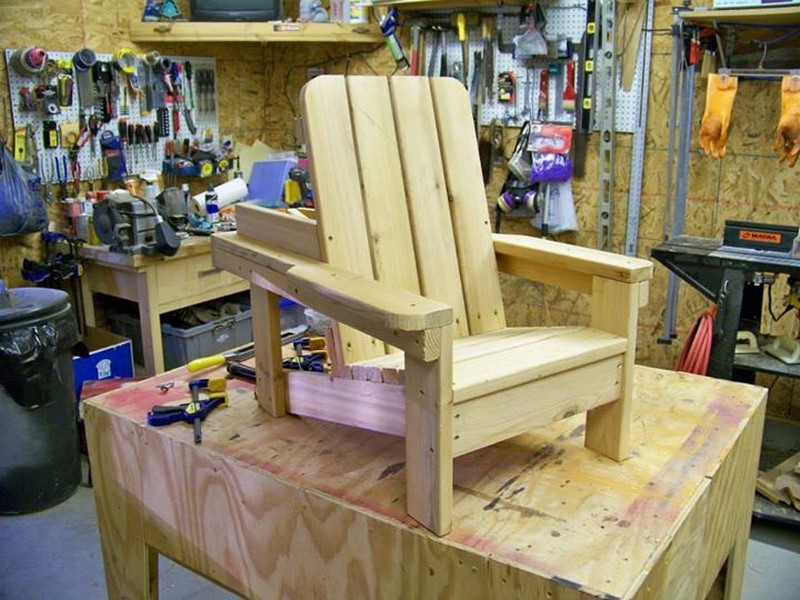 What are the materials needed to create a DIY Adirondack chair for kids with a tow Mater design?
When you are done putting the pieces together, you can get some help from the kids during painting! 🙂
You'll need these materials:
Old Pallets/Wood Boards
Plywood
Screws
Paint (Black, Brown, White, Green)
Thin Rope
Plastic Hook
And these tools:
Jig Saw
Sander
Drill
Paint Brushes
How to create a DIY Adirondack chair for kids with a tow Mater design?
Using an old used pallet, disassemble it.
Using these pallet boards, make the seat 16 inches tall and 18 inches wide.
Next, make the armrest. The length can be 18 inches from front to back.
For the seat, use three pallet boards with spacing between boards.
Then the backrest, we can use three pallet boards 2x', place it upwards, and fasten it to the armchair.
To make it look like Mater's truck, construct a solid deck across the back and put rails on the sides.
For the wheels, we can use old recycled wheels that will fit your design.
Add some bar and hook at the back to make it look like a tow truck. We can form these using the pallet boards or any form of woods.
For the paint, Use brown, white, yellow and green colours and bring out your creativity to have it look like the popular cartoon character "Tow Mater". Now your kids can enjoy your creative DIY Adirondack chair!
Thanks to the Instructables workshop for this great project. You can

get step by step instructions here

…
Click on any image to start the lightbox display. Use your Esc key to close the lightbox. You can also view the images as a slideshow if you prefer 😎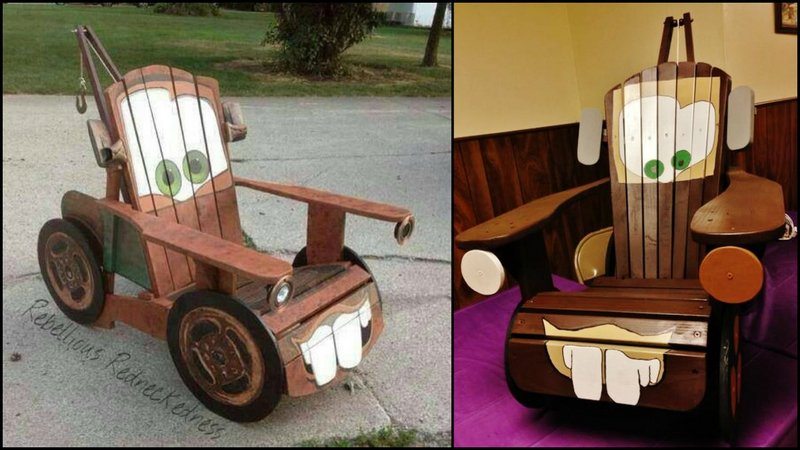 If you liked this project, you will also like viewing these furniture ideas…