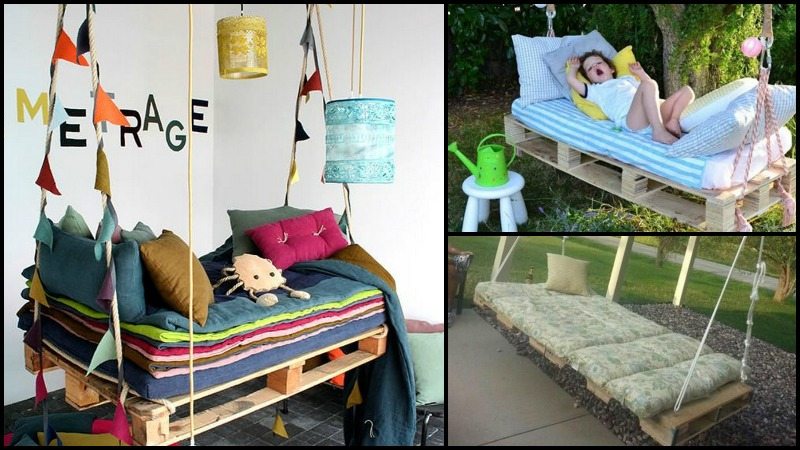 If your idea of relaxing outdoors is lying on a daybed or getting lulled to the gentle sway of a hammock then this DIY pallet swing bed is the perfect project for you. It's easy, it's cheap, and it's great to have under a shade on pleasantly warm days.
Our Pick
Pallets are easy to access, it's even free most of the time! Pick one where the timber is in very good condition and the pallet, is well built. You will need a pro-grade rope, a place to hang your swing bed, and a mattress that fits it. You can even add a backrest to it so you can sit back and relax on it.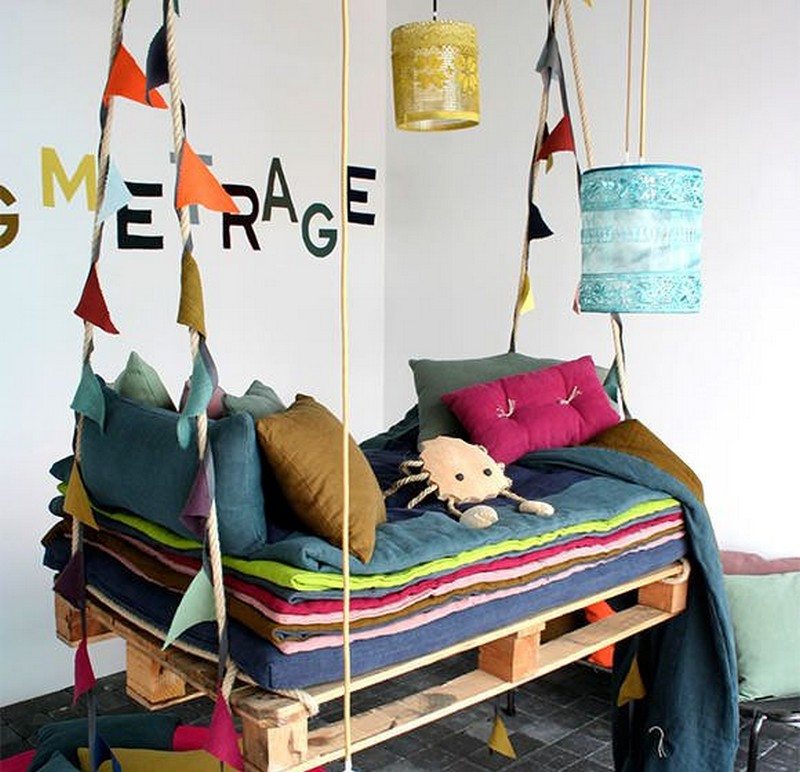 Now isn't this perfect for reading or relaxing on a lazy afternoon?
Go grab your favorite book and drink… and let the neighbors envy your awesome outdoor furniture! 😉
Check our gallery for inspiration.
You'll need these materials:
Pallets
2×4 Lumber (3 8-ft pieces)
Screws
700-lbs weight limit pro-grade Rope
Mattress/Cushion
2-3 Vinyl Zippered Mattress Covers
And these tools:
Click on any image to start the lightbox display. Use your Esc key to close the lightbox. You can also view the images as a slideshow if you prefer 😎
Thanks to The Merry Thought for this great project. You can get step-by-step instructions here…
If you liked this project, you will also like viewing these swings and hammocks…