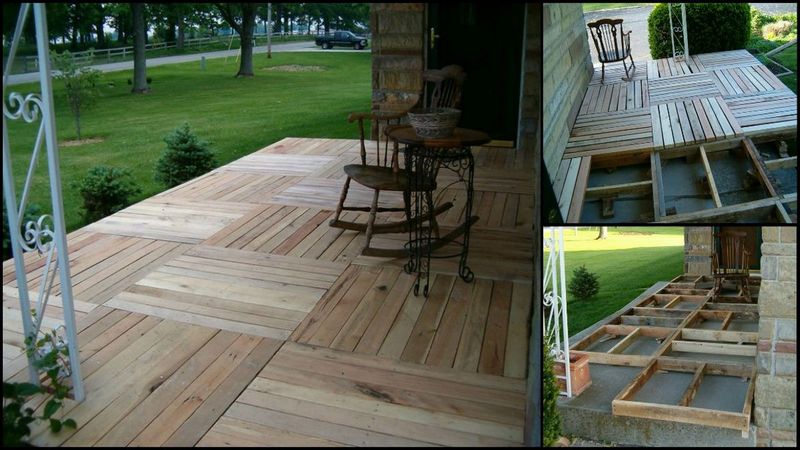 Recycled pallets are a cheap and effective way to build a porch or renovate an existing one that has seen better days.
Our Pick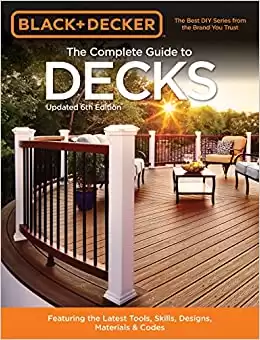 Especially if you have a wide area to work on, going for this option would be a wiser choice. It doesn't matter if you want light wood or dark ones. You can always choose the stain and finish that would suit your preference. This design even produces a parquet effect.
What are the benefits of a pallet porch?
1. Easily Accessible
There are a lot of suppliers for these wooden pallets. We can also purchase these from groceries, hardware stores, and black markets.
2. Cost-Efficient
We can purchase these pallets at a very low cost. Wooden pallets are much cheaper than plastic or metal pallets.
3. Good Friction
Pallets are built with a design of good friction, to ensure that goods don't fall or slip during transfer.
4. Sturdy
Pallets are designed to have a strong structure since these are used on bulk shipments and huge consignments.
5. Low Maintenance
Wooden pallets are not difficult to maintain as long as it doesn't get wet. Just always ensure to have it placed in a dry area, to avoid moisture and humidity.
6. Recyclable
Pallets are recyclable. Pallets can be disassembled and make wooden furniture out of it, or even a DIY pallet porch.
7. Easy to Repair
Unlike metal or steel pallets, wooden pallets are easier to break, but these are also easier to fix. Usually, you will only need some timber, a hammer, and nails to fix the broken part.
What are the materials needed to create a DIY pallet porch?
To create a beautiful pallet porch, you'll be needing the materials below.
Materials:
Old Pallets
Dark Wood Stain
2×2" Wood – for railing
Tools:
Click on any image to start the lightbox display. Use your Esc key to close the lightbox. You can also view the images as a slideshow if you prefer 😎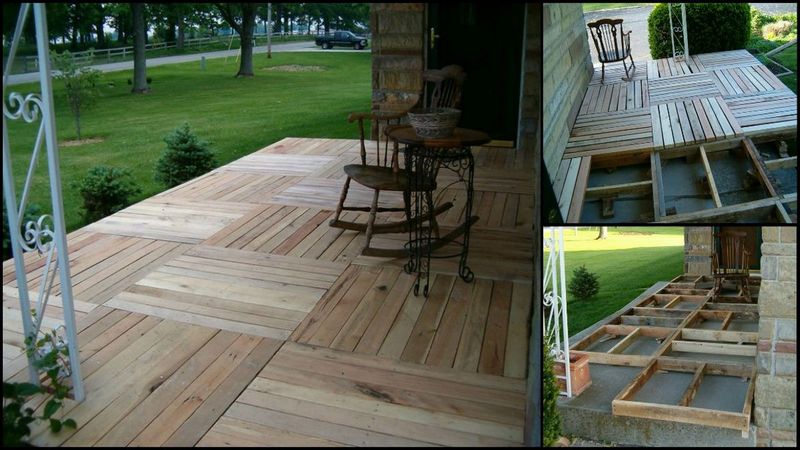 If you liked this project, you will also like viewing these decks…