There is no reason why stepping stones have to be just functional. This project lets you create a unique piece for your garden!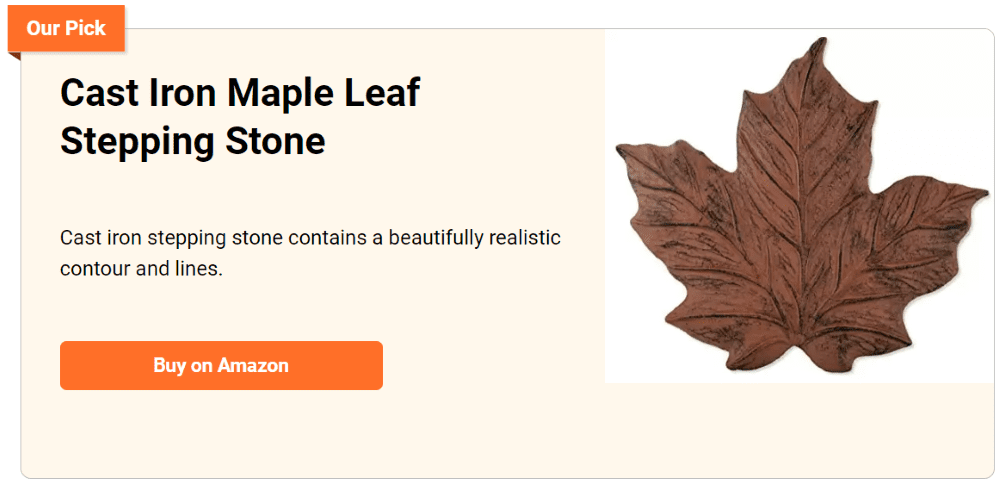 Homemade stepping stones are a fabulous way to personalize your garden. You can also use them on a walkway or path in your yard. Not only do they make for an interesting addition to the elements of your garden, but they also make great gifts and keepsakes for family and friends.
You can choose to personalize them in any number of ways. They also provide a great opportunity for every member of the family to get involved, allowing them to display their creativity.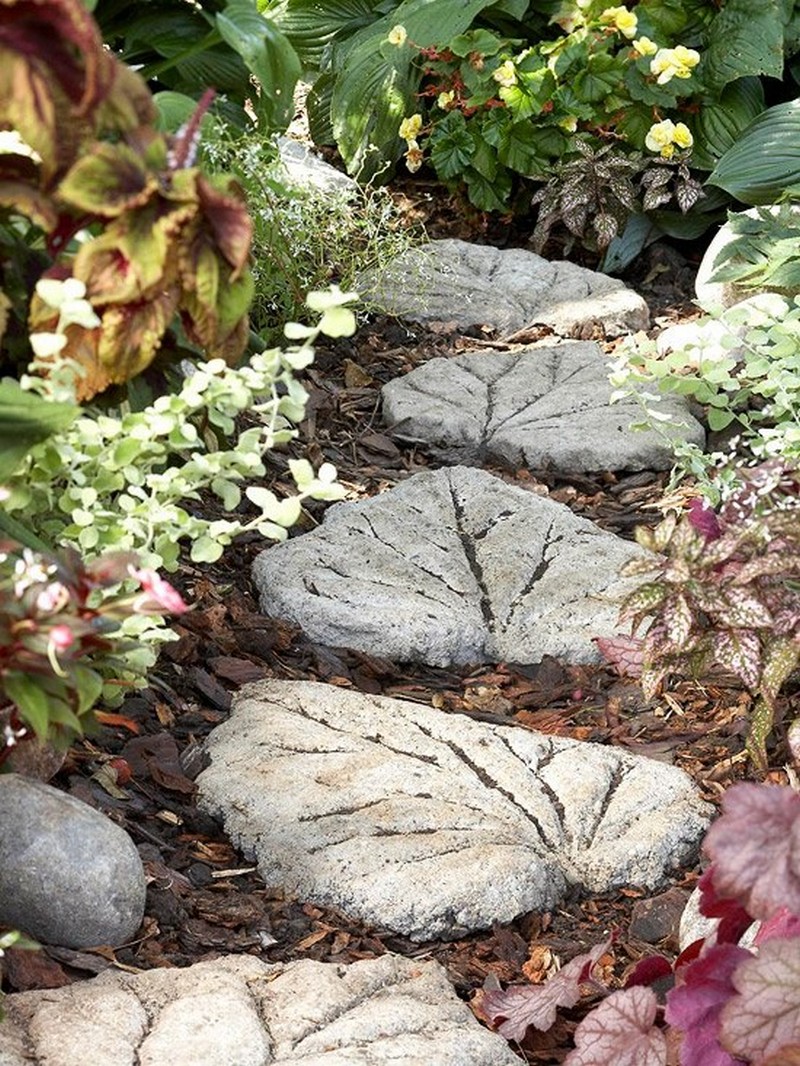 What are the materials needed to make a Leaf-Shaped Stepping Stones?
The leaf-shaped stepping stones shown here would look great in any environment as they lead family and friends up the garden path! They'll stand the test of time as they're made from durable materials yet they're inexpensive and easy to make.
Materials:
Concrete Mix
Colorant (optional)
Large Leaves (rhubarb, philodendron, hosta etc.)
Mixing Container
Cardboard (or any work area)
Protective Gloves
Tools:
Click on any image to start the lightbox display. Use your Esc key to close the lightbox. You can also view the images as a slideshow if you prefer 😎