DIY Lazy Susan Shoe Storage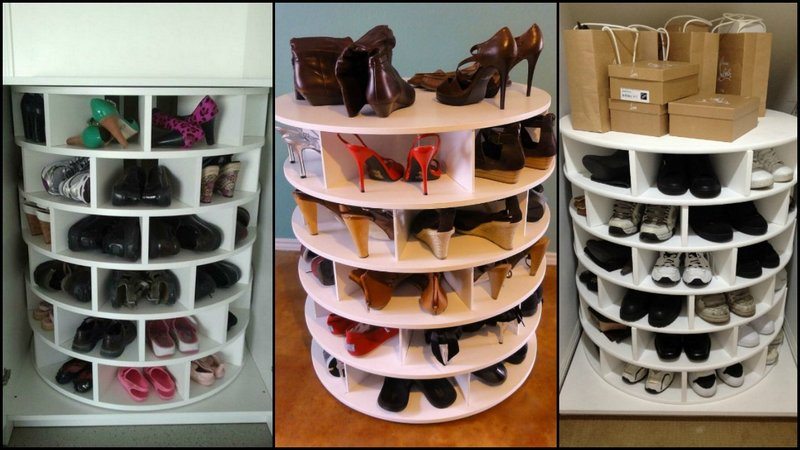 If you're looking for a great shoe storage system, then this DIY lazy Susan shoe organizer is for you!
This storage idea keeps your shoes neat, organized, and all in one place. No more hassle in the mornings when choosing your footwear for the day!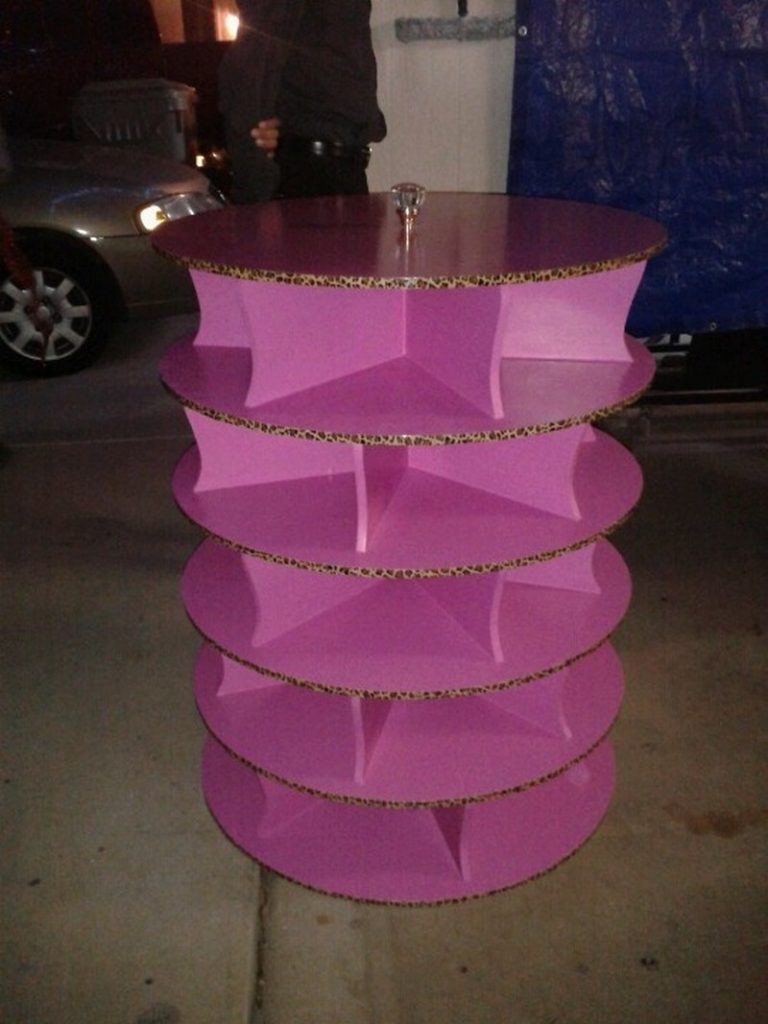 Where do you usually store all your shoes? In your garage, bedroom or walk-in closet? Well, you can always put this mechanism almost anywhere you want. 🙂
You'll need these materials:
9 pcs 700mm dia x 12mm Plywood Discs
24 pcs 250x150mm 12mm Plywood Standard Dividers
5 pcs 250x500mm 12mm Plywood Tall Dividers (optional)
2 pcs 460x50mm 12mm Plywood – Base length A
3 pcs 436x50mm 12mm Plywood – Base length B
Plywood Offcuts
40 x 1.6mm Nails
PVA Glue
Lazy Susan Mechanisms
Protractor
2-part Epoxy Glue
Paint
And these tools:
Long Nap Mini Roller
Foam Mini Roller
Router
Saw
Click on any image to start lightbox display.Use your Esc key to close the lightbox. You can also view the images as a slideshow if you prefer  😎
Thanks to Better Homes and Gardens for this great project. You can get step-by-step instructions here…
If you liked this project, you will also like viewing these storage ideas…