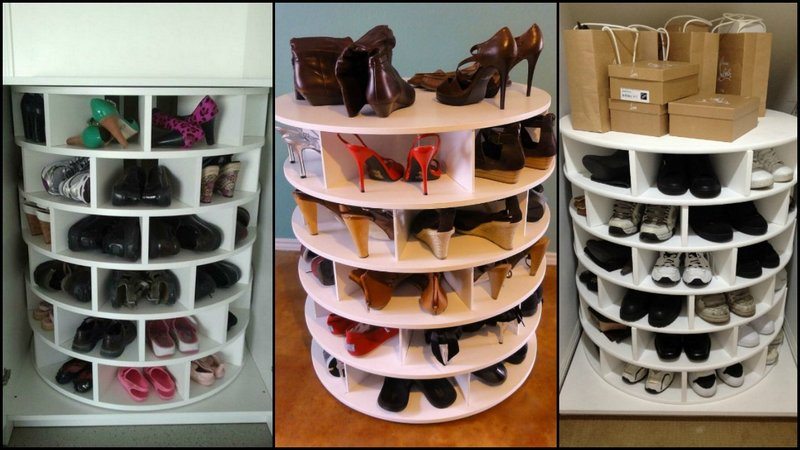 A good shoe can provide various advantages to the one who wears it. One thing worth considering is that in a place with a lot of mud and water, a person with a good pair of shoes can be free of worries.
In addition, a good pair of shoes is essential for those who do a lot of traveling as they can prevent serious injuries such as falls. Shoes are important items in everyday life.
We have to wear them most of the time. We need good shoes to protect our feet and at the same time to keep us comfortable.
Our Pick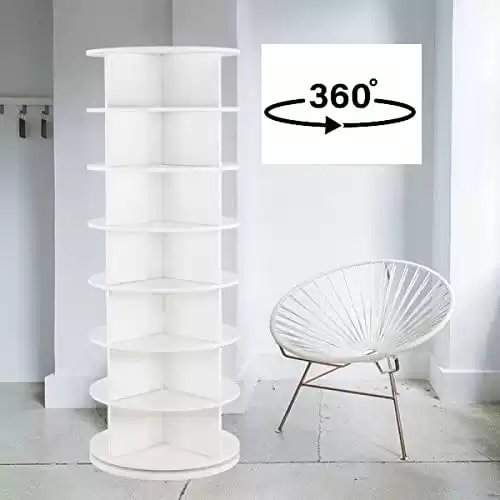 The average woman will have about 7 pairs of shoes and the average man will have about 4 pairs of shoes. The number of shoes in the house increases as time passes by, especially if you have kids.
In the beginning, it is easy to handle one or two pairs of shoes for each member of the family, but as time passes by, you will realize that you have many pairs of shoes.
Some people have up to six pairs of shoes in their closets. Some people have extra shoes that are never used but are still kept in the closet. This means that you have too many shoes in your closet.
The main issue with having too many shoes is the fact that you will not be able to access the shoes you need, especially if you have a lot of shoes and where to store them without giving up on being organized.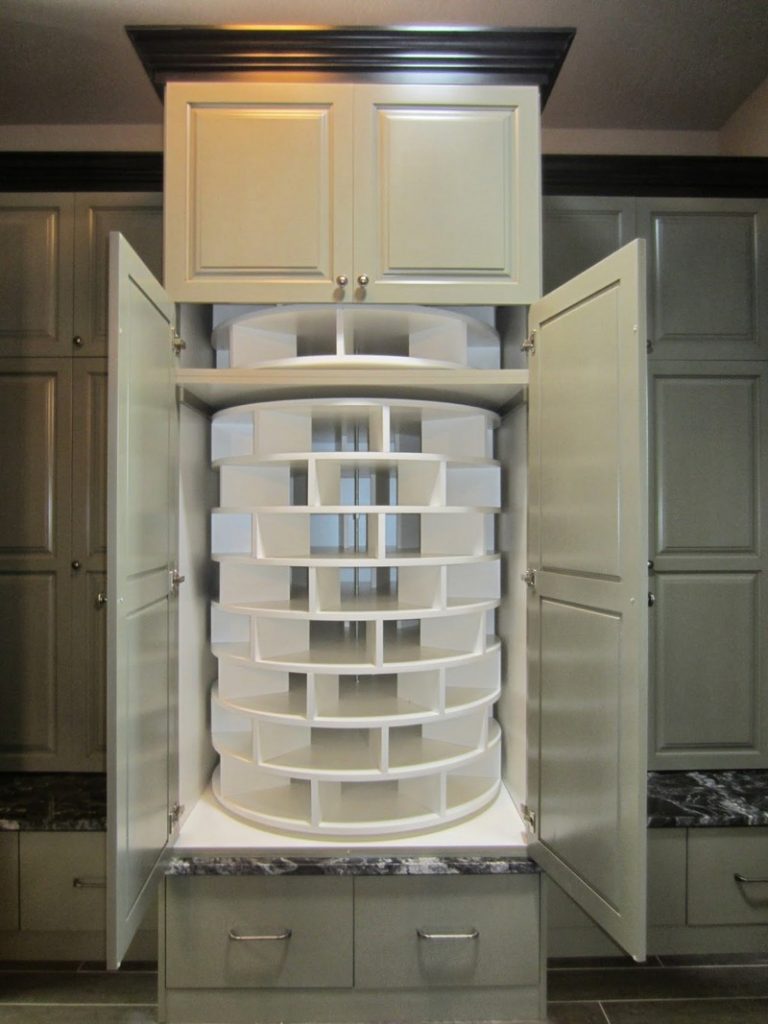 When the problem of too many shoes arises, it is where the solution of having good shoe storage comes to mind. We can buy all sorts of shoes that we think will look good on us and wear them.
We wear them for work, for play, and for special occasions. We wear all of these shoes and have no place to put them when we are not wearing them.
We have a closet that is overflowing with all types of shoes, we have some shoes in boxes along with a pile of shoes on the floor.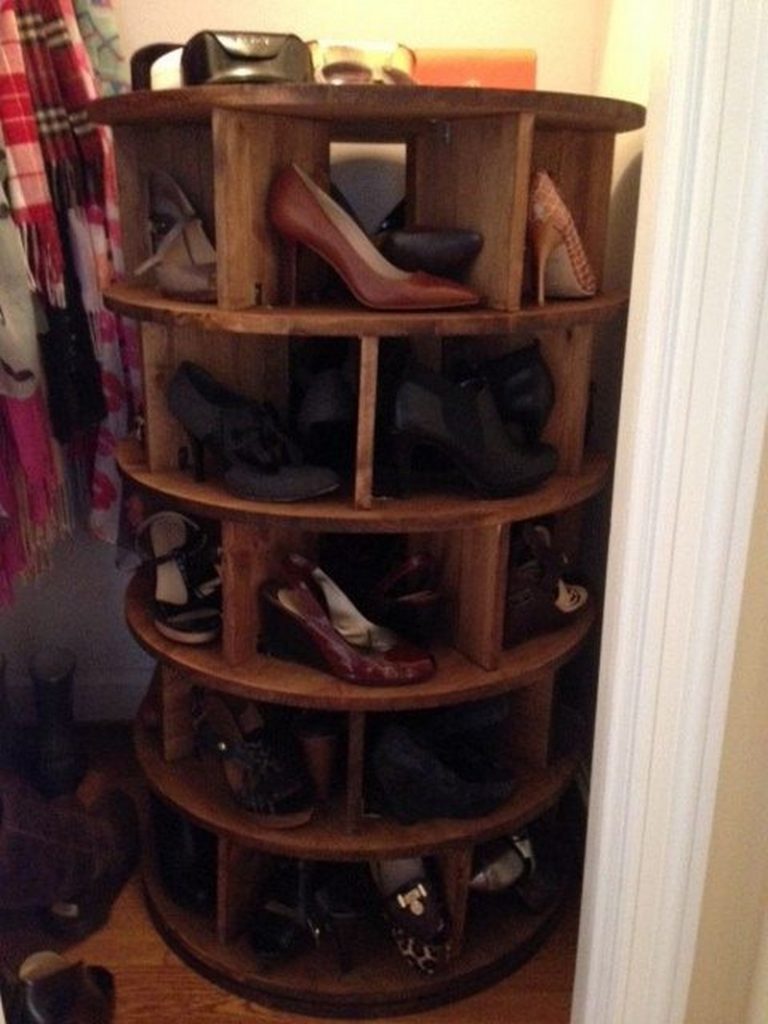 But how can we deal with all the shoes that we have accumulated? You can start by buying some shoe storage. There are all sorts of shoe storage, from racks to cabinets to shelves. But a Lazy Susan Shoe Storage will definitely be the best.
This storage idea keeps your shoes neat, organized, and all in one place. No more hassle in the mornings when choosing your footwear for the day!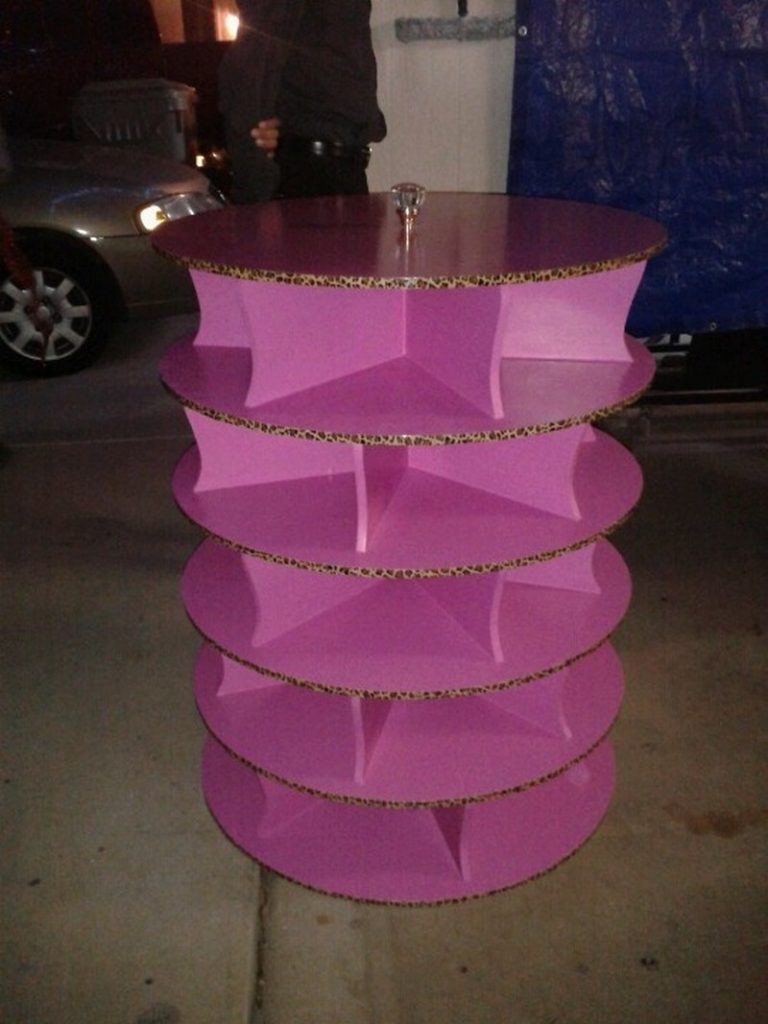 Where do you usually store all your shoes? In your garage, bedroom, or walk-in closet? Well, you can always put this mechanism almost anywhere you want. 🙂
Materials Needed To Make A Lazy Susan Shoe Storage
You'll need these materials:
9 pcs 700mm dia x 12mm Plywood Discs
24 pcs 250x150mm 12mm Plywood Standard Dividers
5 pcs 250x500mm 12mm Plywood Tall Dividers (optional)
2 pcs 460x50mm 12mm Plywood – Base length A
3 pcs 436x50mm 12mm Plywood – Base length B
Plywood Offcuts
40 x 1.6mm Nails
PVA Glue
Lazy Susan shoe storage mechanisms
Protractor
2-part Epoxy Glue
Paint
And these tools:
Long Nap Mini Roller
Foam Mini Roller
Router
Saw
Click on any image to start the lightbox display. Use your Esc key to close the lightbox. You can also view the images as a slideshow if you prefer 😎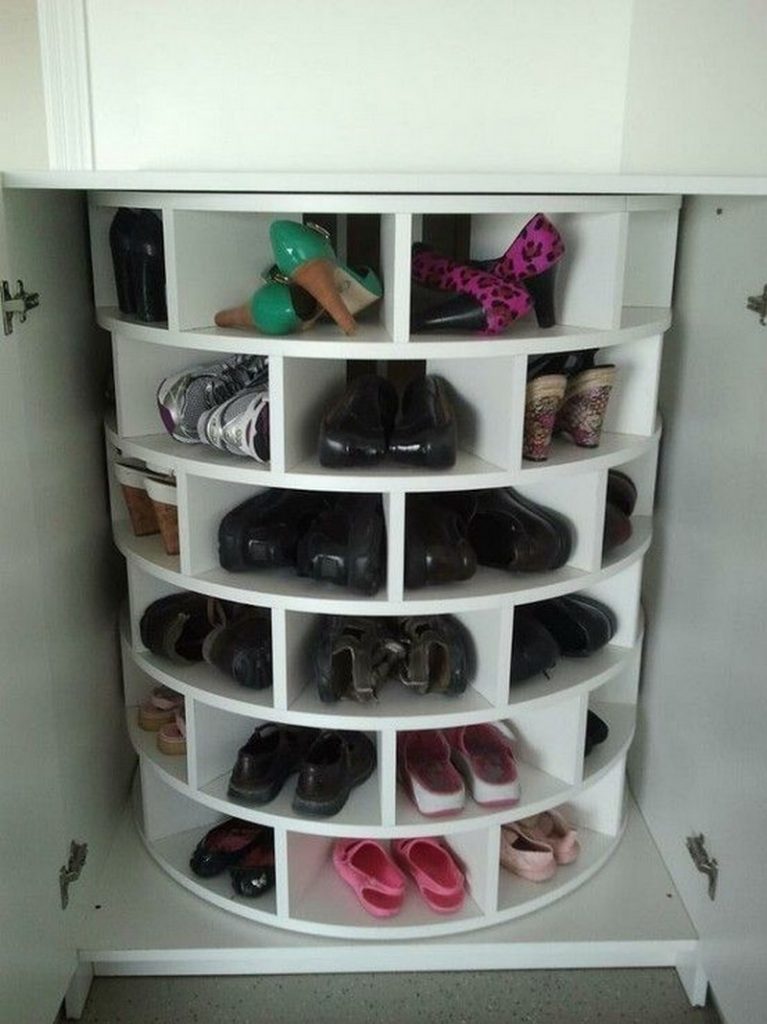 Thanks to Better Homes and Gardens for this great project. You can get step-by-step instructions here…
If you liked this project, you will also like viewing these storage ideas…