No matter where we spend our day, eventually, we come back to our home where we relax, eat, and spend time with our family.
We all want our home to look beautiful and clean. We feel proud when anyone praises our house for its decor and beauty. But – most of the time – finding good decor is neither easy nor cheap.
Is your good taste usually ahead of your wallet? If so – or you just like to be able to say "I made this', this light pendant project has your name stamped all over it. Light fittings like this can cost hundreds, depending on the name on the label so why not do your budget and your ego a favour and make them yourself!
This elegant hemp pendant lamp is surprisingly one of the easiest project you can do. You can even color them whatever you like to match your home's interior.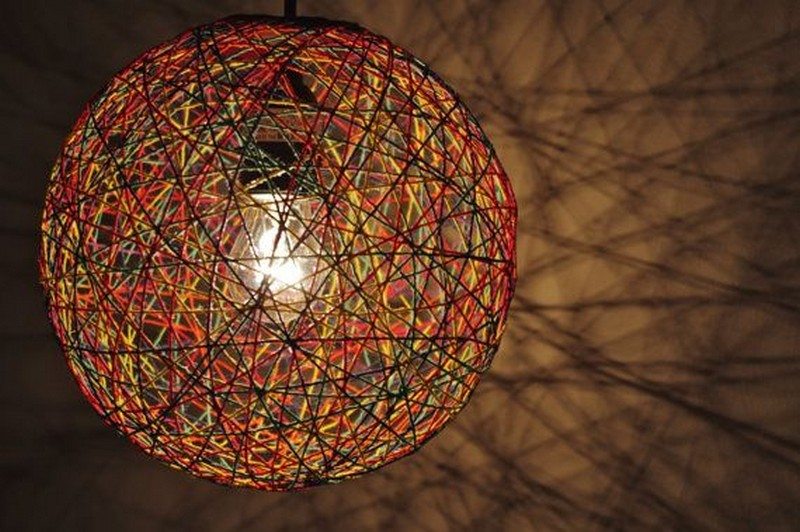 Why not make one for your living room, or dining room, or bedroom?
Materials:
Plastic balls – different sizes
Clear Drying Craft Glue – 1 bottle per ball
20 lbs Hemp String (16 inch diameter ball needs 400 yards)
Trash Bag (or small drop cloth)
Permanent Marker
Ball Inflating Needle
Light Fixture and Hardware
Plastic Gloves (optional)
 Tools:
Scissors
Drill – for installing the fixture in your ceiling
Click on any image to start lightbox display.Use your Esc key to close the lightbox. You can also view the images as a slideshow if you prefer  😎
Here's a quick video tutorial…
If you liked this project, you will also like viewing these easy DIY projects…