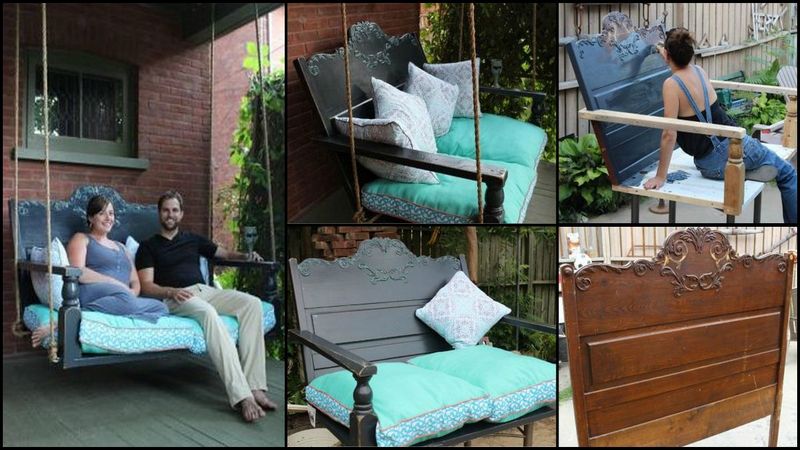 Here's another way of repurposing a headboard that has seen better days. Turn it into a DIY porch swing!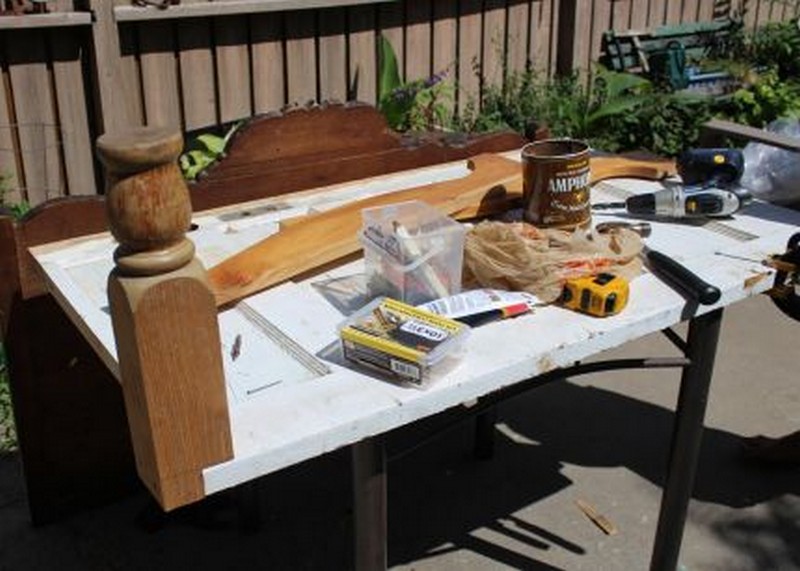 This swing does not only use an old headboard but also an old door, making it a wide piece of furniture to relax on. Its arms are also made of reclaimed wood. The dog beds used, which are way cheaper than regular cushions, make it a comfortable seating.
This repurposing idea doesn't have a detailed step-by-step how-to unlike other DIY furniture projects since reclaimed furniture pieces or wood are different from each other. But by viewing our album below, you can get some ideas on how you can go about making your own DIY porch swing with recycled pieces!
You can also see the owner-builder's notes on this project by heading over to the link provided below.
Who says you have to buy expensive furniture for enjoying leisure time at home?
Is this going to be your next DIY project?
Materials:
Old Headboard
Old Door
Clear Wood Coat
Paint
Dog Beds
Throw Pillows
Rope
Screws
Sand Paper
Tools:
Click on any image to start lightbox display. Use your Esc key to close the lightbox. You can also view the images as a slideshow if you prefer 😎
If you liked this project, you will also like viewing these furniture ideas…