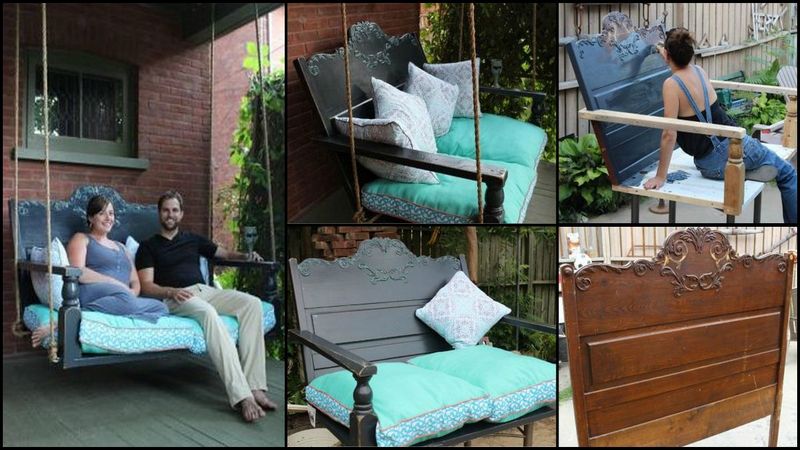 Here's another way of repurposing a headboard that has seen better days. Turn it into a DIY porch swing!
This porch swing does not only use an old headboard but also an old door, making it a wide piece of furniture to relax on. Its arms are also made of reclaimed wood. The dog beds used, which are way cheaper than regular cushions, make it comfortable seating.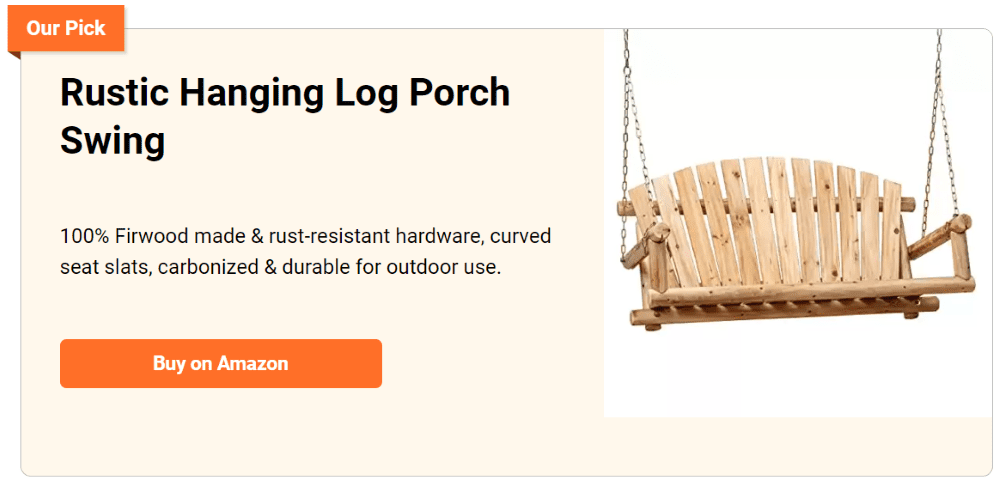 This repurposing idea doesn't have a detailed step-by-step how-to unlike other DIY furniture projects since reclaimed furniture pieces or wood are different from each other. But by viewing our album below, you can get some ideas on how you can go about making your own DIY porch swing with recycled pieces!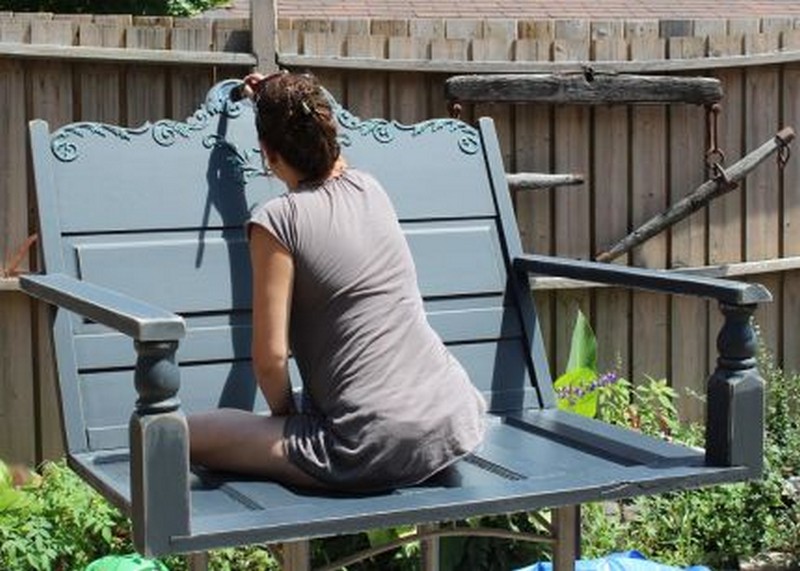 Beautiful DIY porch swing designs from repurposed headboards.
With a little elbow grease and some creative thinking, you can easily transform an old headboard into a gorgeous piece of patio furniture. Not sure where to start? Check out these inspiring DIY porch swing designs from around the web:
Click on any image to start the lightbox display. Use your Esc key to close the lightbox. You can also view the images as a slideshow if you prefer 😎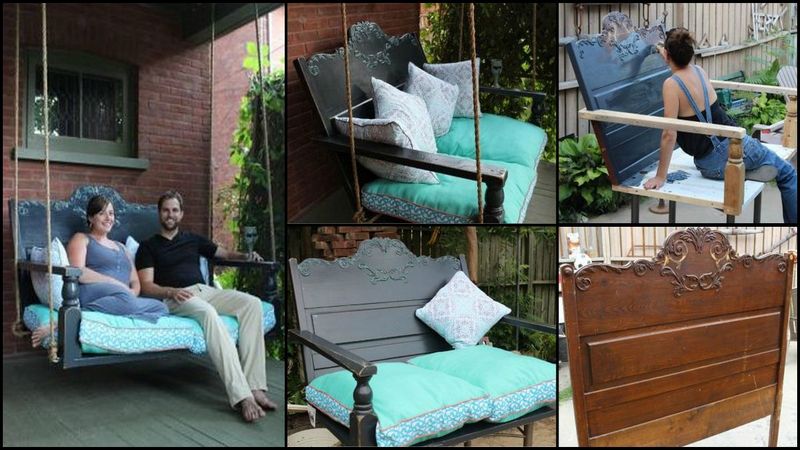 What are the materials needed to make a DIY porch swing from repurposed headboards?
Who says you have to buy expensive furniture for enjoying leisure time at home?
Is this going to be your next DIY project?
Here's what you'll need to get started:
Materials:
Old Headboard
Old Door
Clear Wood Coat
Paint
Dog Beds
Throw Pillows
Rope
Screws
Sand Paper
Tools:
How to make a DIY porch swing from repurposed headboards?
Repurposing old headboards into porch swings is a great way to add a touch of charm to your outdoor space. These beautiful DIY porch swing designs will inspire you to create your own unique piece of outdoor furniture.
With a little bit of creativity and some elbow grease, you can turn an old headboard into a stylish and functional porch swing that will be the envy of your neighbourhood.
Just follow the steps below.
1. Gather and measure the materials.
Make sure the measurements will fit your old headboard to your swing.
Before you start, make sure to measure your old headboard and compare the measurements to your new swing. You'll want to make sure the new swing will fit comfortably in the space where your headboard used to be.
2. Cut the headboard.
Trim the board to the size of your swing. This will help you to get the most out of your swing and avoid any accidents.
3. Make your headboard smooth.
Use sandpaper to finish the edges and clear the rough spots. This will help your project look its best and be more comfortable to hold or use.
4. Make the holes.
Make sure to mark the holes where you'll be drilling to insert the rope later. This will help ensure that everything is lined up correctly when you're ready to start putting your project together.
5. Drill the holes.
Be sure to drill the holes according to the size of your rope. This will ensure that your rope is the correct size for your project.
6. Paint the headboard.
Now that your headboard is clean and free from scratches and spots, you can apply a coat of wood paint in your favourite colour. Make sure to smooth the paint evenly, and don't forget to let it dry completely before moving on to the next step!
7. Attach the headboard to your swing.
Insert the rope into the holes and tie a knot. To learn more on how to tie a knot, check here.
8. Hang the swing back.
Now that the ropes and knots are secure, you can go ahead and hang it from a post or tree. Be sure to pick a spot that's out of the way, so that people don't accidentally walk into it.
And that's it! You've now successfully made your own hammock.
If you liked this project, you will also like viewing these furniture ideas…