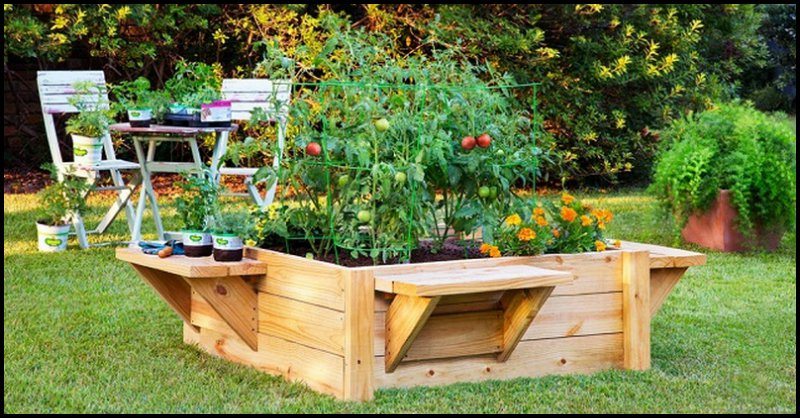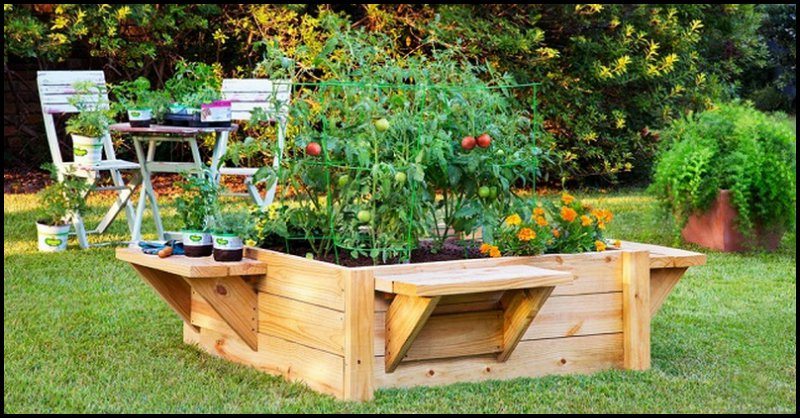 Gardening is relaxing, but can also be a pain in the back. Most gardening activities require kneeling or bending to tend to your plants.
The simplest solution is to have a raised garden bed. With a raised garden bed your plants are elevated to a comfortable height, keeping you from kneeling or hunching over.
Improve your raised garden bed by adding benches! This makes gardening easier and more comfortable. Aside from being handy when you're gardening, these benches are also a great spot to hang out. And making one won't cost you a lot of money and time.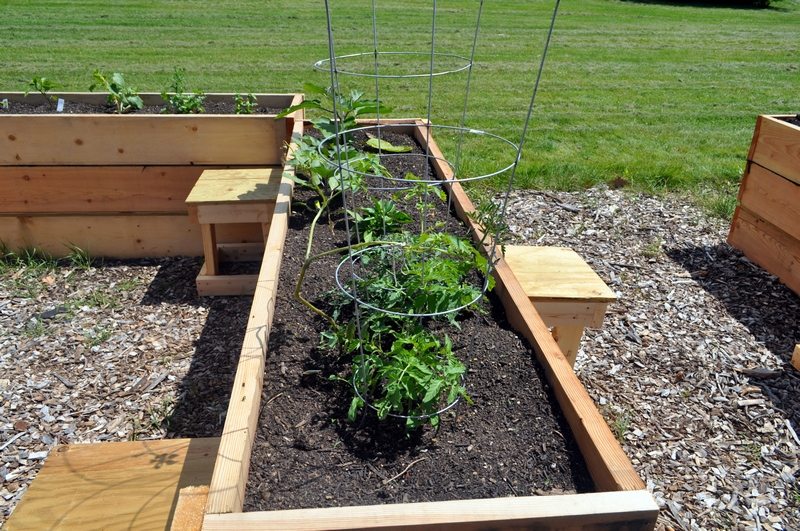 What are the materials needed to create a raised garden bed with benches?
View the full gallery below for more inspiration, and watch the video to learn how to build your own raised garden bed with benches!
Materials:
1 – 2x2x8 board
3 – 2x4x8 boards
8 – 2x6x8 boards
2 – 2x8x8 boards
3 – 1-lb boxes 2 1/2 inch deck screws
1 – 1lb box 3-inch deck screws
Tools:
Miter saw or circular saw
Drill/driver
Clamps
Square
Measuring tape
Best raised garden bed with benches.
Click on any image to start the lightbox display. Use your Esc key to close the lightbox. You can also view the images as a slideshow if you prefer 😎
How to build the best raised garden bed with benches?
1. Prepare the Boards
You can do-it-yourself the cutting of these boards or you may prefer to purchase your woods from hardware, where they have the cutting services and you might just want them to cut these boards for you at the store, as this may make the procedure much quicker.
These are the boards we need for this project:
8 brackets – 1.5 x 5.5 x 15.5
8 bench slats – 1.5 x 1.5 x 20.5
8 side slates – 1.5 x 5.5 x 45
8 inner posts – 1.5 x 3.5 x 14
4 bracket supports – 1.5 x 5.5 x 16
4 bottom side slates – 1.5 x 7.25 x 45
4 bench cleats – 1.5 x 1.5 x 20.5
4 outer posts – 1.5 x 3.5 x 16.5
When you buy these all cuts, then the assembly will be a lot easier. 
2. Assemble
Put 2 internal posts in from the end of one bottom slat and two side slats, then screw them. Redo this step four times. Mount the bracket support to the sides.
Afterwards, mount the bracket by flushing the ends with the bracket support. Make sure these won't swing. Connect the external posts to this set using 2.5″ screws, similar to the first set of assembly
3. Attach the bench slat
Put a bench slat on each of the bench assemblies that don't have an external post. Tighten up the side slat to the brackets. Connect a bench cleat after marking this line. Use additional 2.5″ screws to secure a bench slat to the bracket.
A second bench slat should be positioned on the body and attached to the brackets. Mount the bench slats opposing the brackets and side of the bench assembly.
Attach the sides to the external posts using one side assembly with an outer post and one without an outer post. Ensure they are firmly attached with 3″ screws. Do this step to other side assemblies. These will serve as the garden bed's corners.
Ensure that the side slats are flush up against the outer posts so that there will be no gaps between the side assemblies. Use 3" screws to tighten them. There should be no wiggle in the garden bed at this time, and all corners should be flush.
4. Add soil
Once the raised garden bed is constructed, you can now fill in with good quality soil. Before filling the garden bed with soil, place a weed barrier or old newspaper on the ground to prevent weeds from growing.
Now that your raised garden bed with bench is complete, it's time to add your beautiful plants! Make sure to choose plants that will thrive in your climate and soil type. Once you've selected your plants, it's time to get them into the ground. Be sure to dig a hole that is twice the width of the plant's root ball and just as deep. Gently loosen the roots before placing the plant in the hole. Backfill the hole with soil, being careful not to bury the plant's stem. Water your plants well and mulch around them to help retain moisture. With a little love and care, your garden will soon be blooming!
Thanks to Bonnie Plants for this great project.
If you liked this project, you will also like viewing these vertical planters…