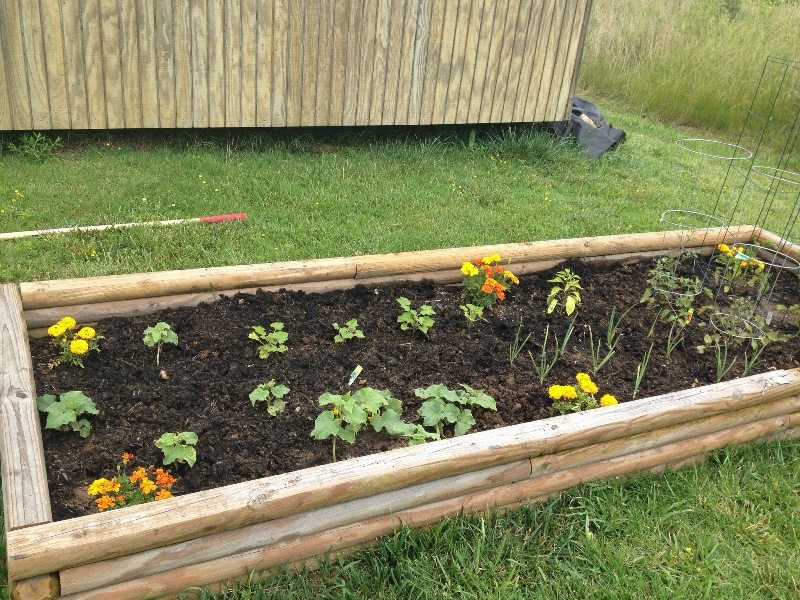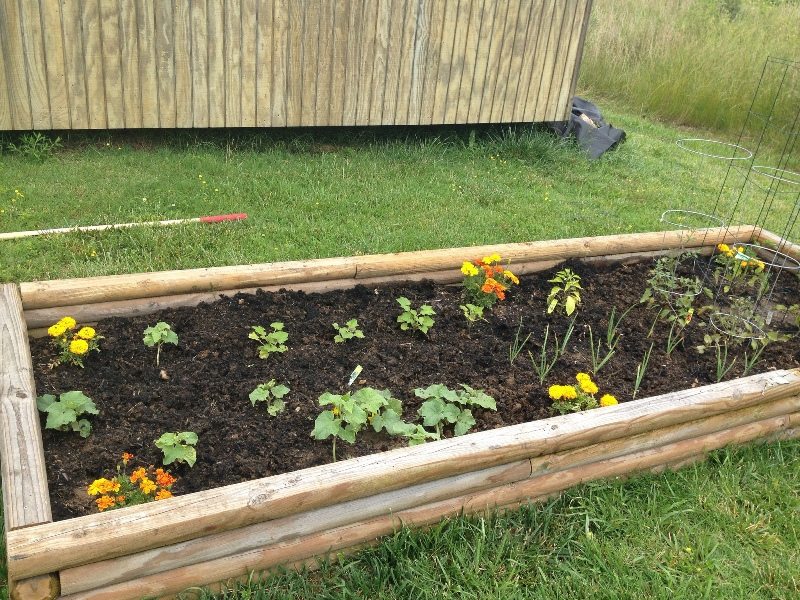 Raised garden bed projects do offer a lot of benefits for gardeners. It makes tending to greens more convenient, especially for people experiencing lower back/knee pain. It could also prevent critters and slugs from ruining produce. Last but not the least, they are a great way to improve the landscape.
You can choose plain timber to build a garden bed, but there are also many other options to choose from. Some people use, cinder blocks, logs, tree branches, and even old plastic barrels.
They could come in different shapes, sizes, and heights, depending on the available space and intended purpose. Screens and trellises could also be added to enhance the garden bed further.
If you are planning to have a garden in your home, you should make a plan. But, if you have a small garden, it is quite difficult. You may choose raised garden bed projects. This project is easy to make and helps you to grow vegetables and herbs in a small garden.
This gallery shows different garden bed design ideas which would hopefully inspire you to design and build your very own!
Commonly used materials for raised garden bed projects.
Twigs
If you're thinking of a unique way to create a raised garden bed, then you can use cut-out twigs and tree branches. These will give you a unique raised garden raised bed. 🙂 Check out the pictures for your reference.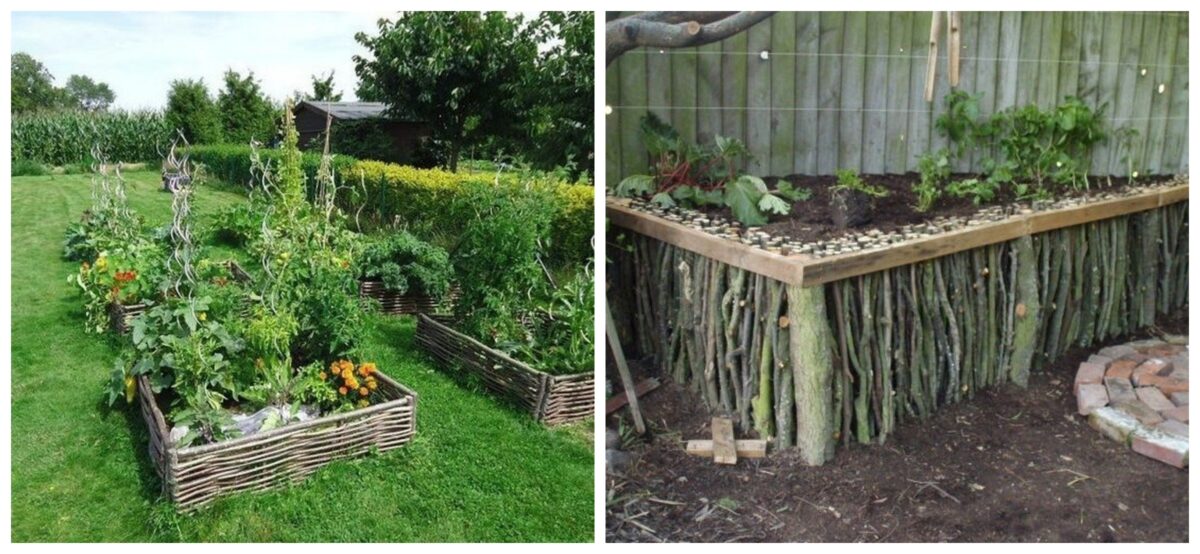 Cinder Blocks
Cinder blocks might not be the favourite material for all gardeners but they are getting popular in raised bed construction.
In fact, they are considered to be a very practical and handy option as they are cheap, long-lasting and very easy to use.
Wood Slabs
A wood slab is a solid section of wood that has been machined to a predetermined thickness. These planks can be further worked on to produce other products such as veneers, plywood, flooring and decking.
This is because raised garden bed projects made of wood slabs provide enough room for growth. Aside from that, you can modify the structure according to your wishes. The great thing about using wood planks is that they are not just used for gardening.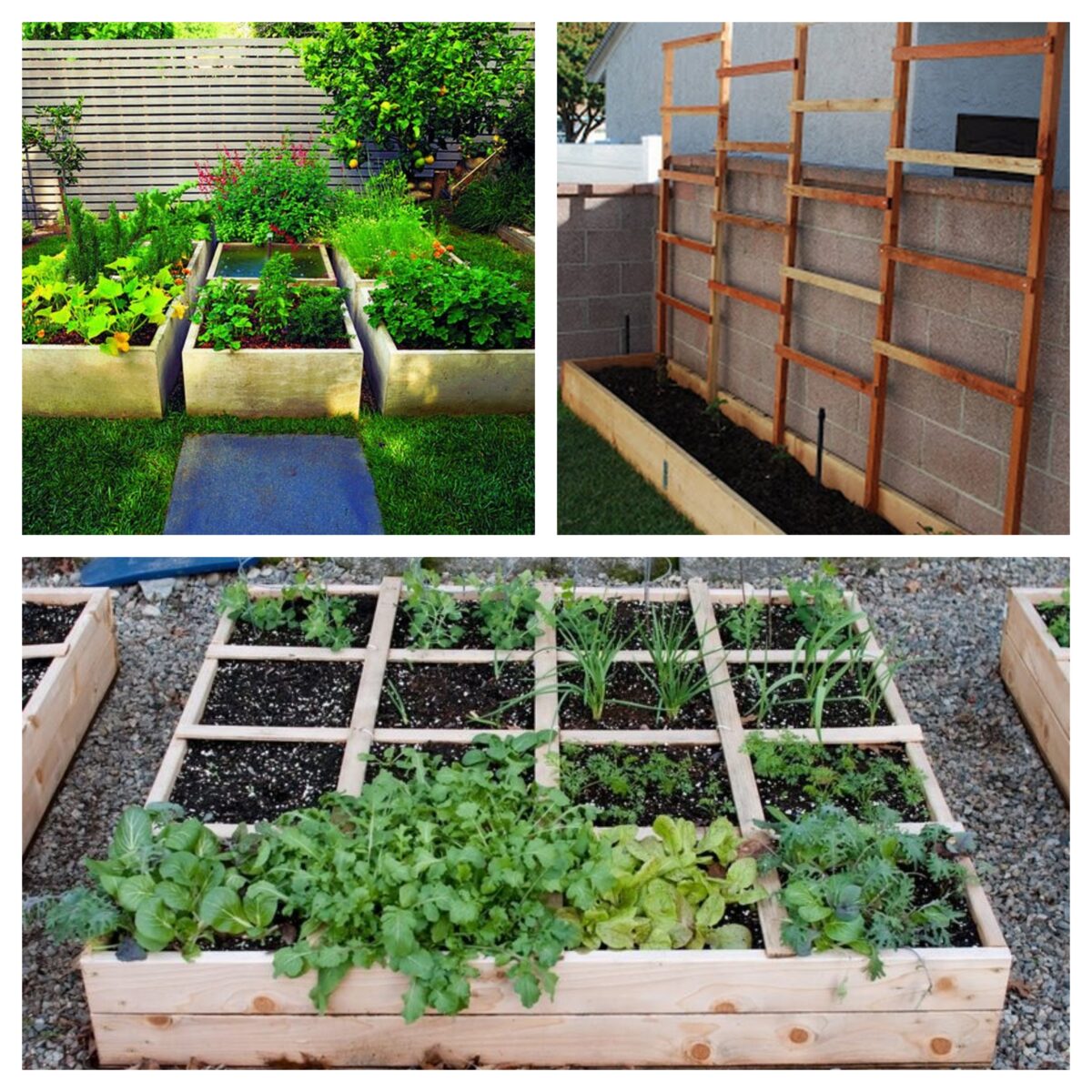 Pallets
Pallets are the most common material used in raised garden bed projects because they are inexpensive and readily available. There are many varieties of pallets and they are marked in different ways.
When you are purchasing pallets you need to be sure that they are marked with the IPPC mark. The IPPC mark assures that the pallets have been inspected for disease and insects and treated before use.
But if you already have one in your storage, you can use them of course. This way, you won't need to spend a dollar on the project.
Corrugated Sheets
Corrugated Sheets used for raised garden bed projects You can buy corrugated sheets at any home improvement store or online, they come in various sizes and colours and I have used them for years in various raised garden bed projects.
They are strong and long-lasting and allow you to have a raised bed that looks professional and clean.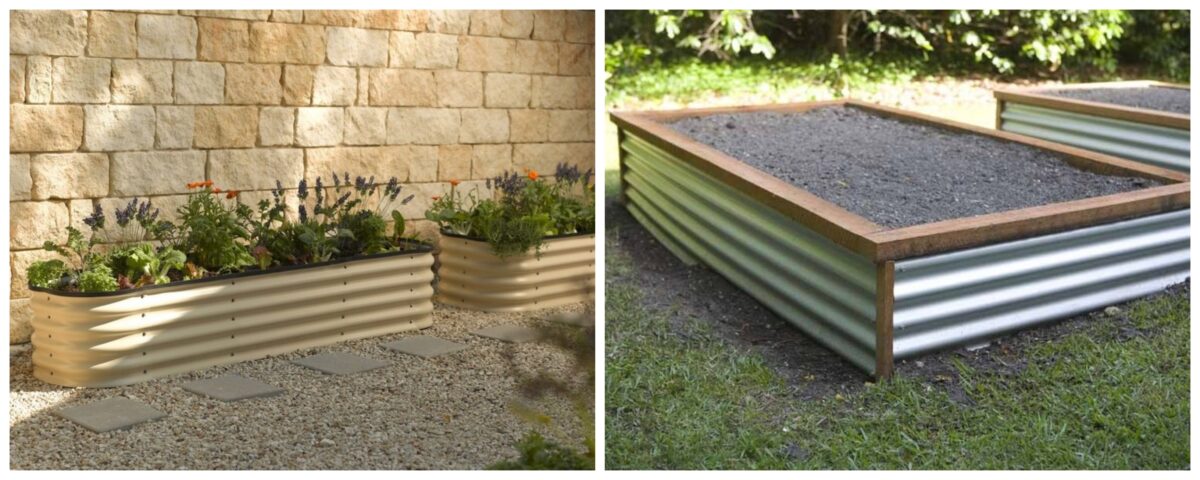 Logs
Dried wood logs can be used for raised garden beds, but some preparation is required. Loosely stack the wood logs together and drizzle a generous amount of wood preservative over the logs and into the cracks.
Let the wood preservative soak into the wood logs, then stack the wood logs into a square or rectangular shape and secure them together with nails and screws.
There are a lot of other materials you can use for your raised garden bed projects.
Click on any image to start the lightbox display. Use your Esc key to close the lightbox. You can also view the images as a slideshow if you prefer.