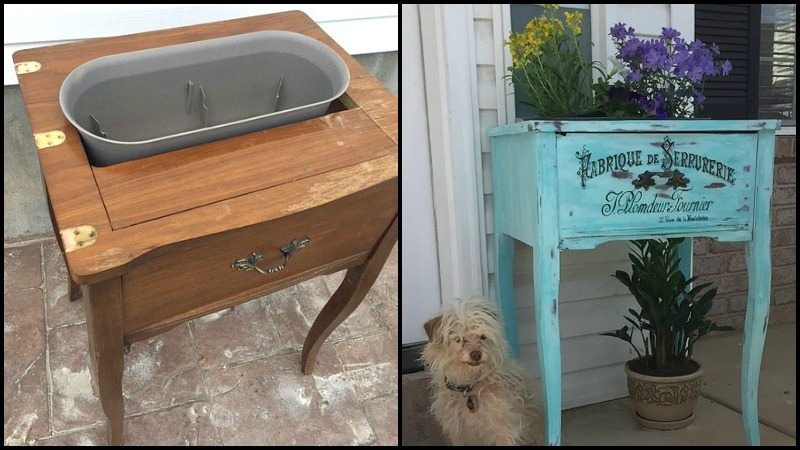 Is there anything more inviting than a clean, well-furnished porch? Whether it's a spacious front porch that greets guests or a back porch that's perfect for entertaining, we all love the way a porch functions as an additional living room. That's why it's important to make the most of this outdoor space.
Think your porch needs a pop of color to make it more inviting? Why not repaint an old sewing table and turn it into a planter?
This DIY idea is an easy project you can finish over the weekend. If you're an experienced DIY-er or upcycler, all you need is four hours to get this job done!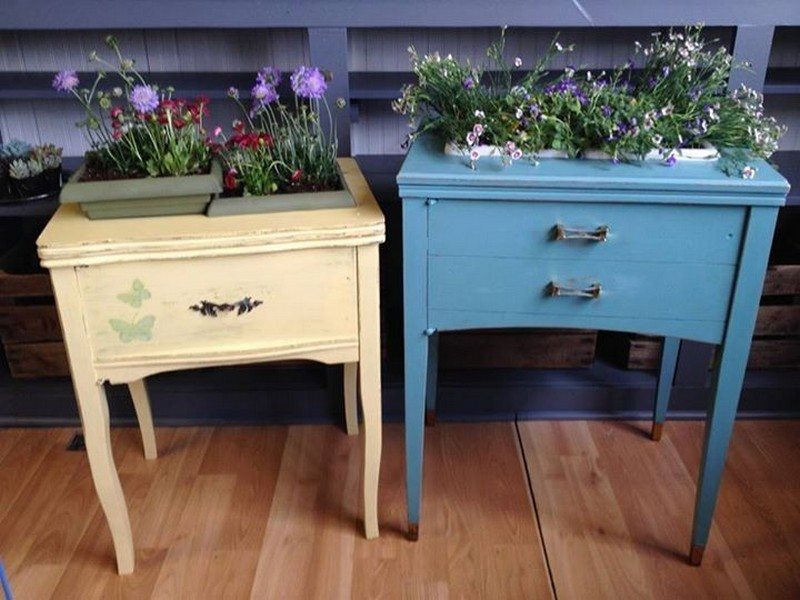 Do you have an old sewing or side table in your home? You can also easily find one in your favorite local thrift store if you don't have anything suitable.
Now choose your favorite color that you think will suit your porch and start converting that sewing table into an adorable planter! Plain bright colors will surely work for adding a pop color to your porch. If you're feeling extra artistic, you can put some text or patterns on your table.
It's really up to you, but if you need some inspiration then view our gallery below. We've also included ideas for turning a sewing machine base into a planter for those who want a more vintage/rustic look. 🙂
Materials:
Old Sewing Table / Machine Base
Pot (for a sewing table)  / Crate (for a sewing machine base) — choose one that would fit your table/base
Paint (optional)
Plants of your choice
Scrap Wood (for support, if needed)
Sandpaper (for light sanding)
Polycrylic Spray
Stencil / Design of your choice (optional)
Tools:
Trowel
Paintbrush
Handsaw (if needed)
Click on any image to start the lightbox display. Use your Esc key to close the lightbox. You can also view the images as a slideshow if you prefer.
If you liked this project, you will also like viewing these other DIY planters…