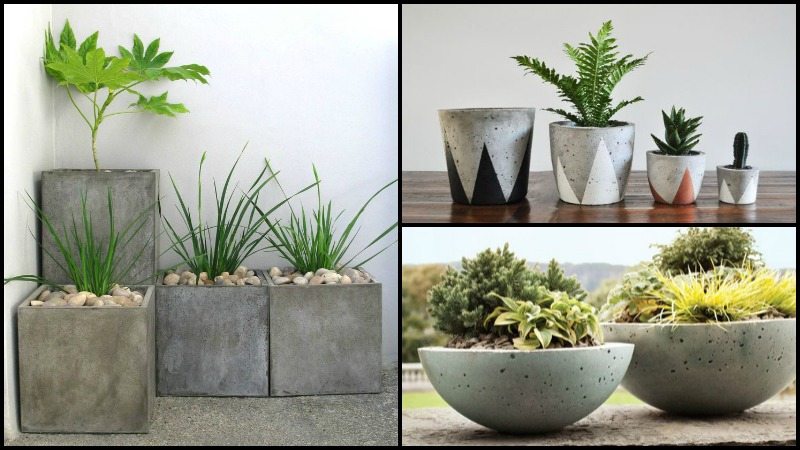 There are few things better than stepping outside to work in the sun and soil, whether we're puttering about in large landscapes or hunched over a few containers on a front stop. We're rewarded each day with sunshine, beautiful trees, shrubs, flowers, delicious fruits, and vegetables.
Planters are a wonderful addition to your outdoor setting. A stylish planter can enhance the colour and beauty of flowers or allow greenery to blend into the scenery of landscaped areas.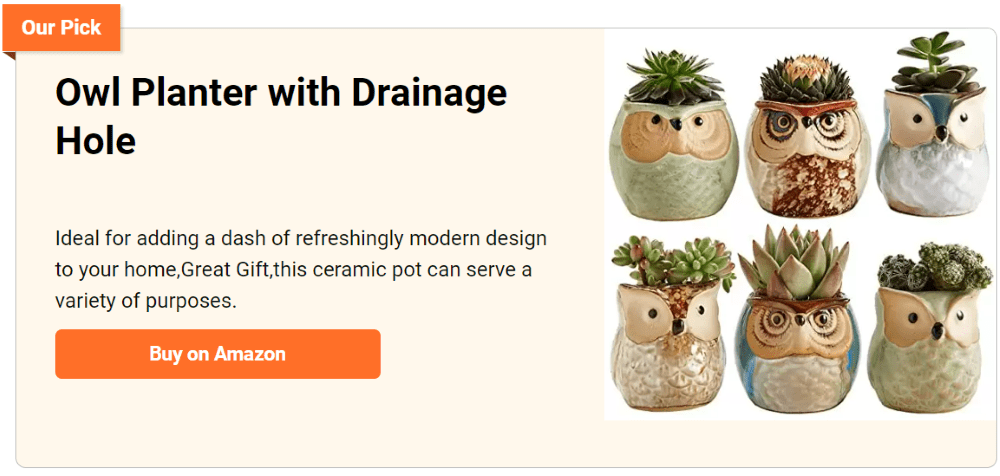 Planters come in many sizes, shapes, styles and materials. A large planter can allow you to grow an entire garden. Choose the size of a planter that will fit well into the space you have available.
But store-bought planters can be expensive, especially if you need a few for your garden. And what's sold in your local hardware might not match the particular style or size you need. The solution is to make your own!
Planters come in a variety of materials. Planters made from ceramic or clay will last for many years and can be purchased from garden supply stores. Planters can be made of concrete or plastic and are less expensive than those made from ceramic or clay.
Why not make concrete planters. Concrete is a material that is easy to find – you can buy a bag in your local hardware store. Concrete is also easy to work with, you can use different moulds and achieve various shapes and designs.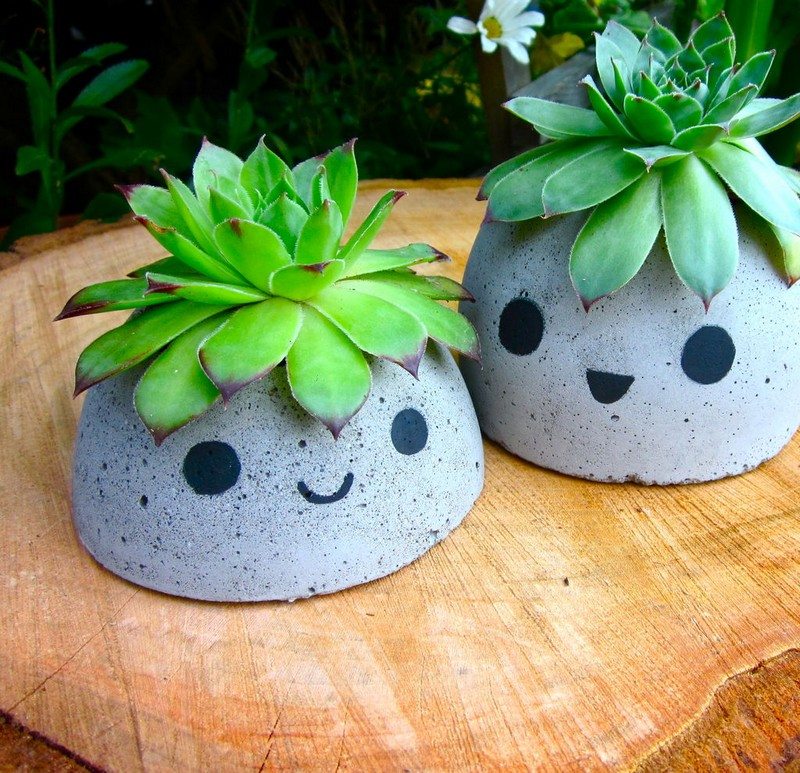 Compared to clay or terra cotta planters, concrete planters are more durable and less likely to break. Concrete planters are also easy to personalize, you can paint them whatever colour you want or put oxide into your mix.
Aside from planters, you can also turn them into bird baths and garden ornaments. Use what you have at home or buy your "moulds" from a thrift store, making this a cheap and cheerful project.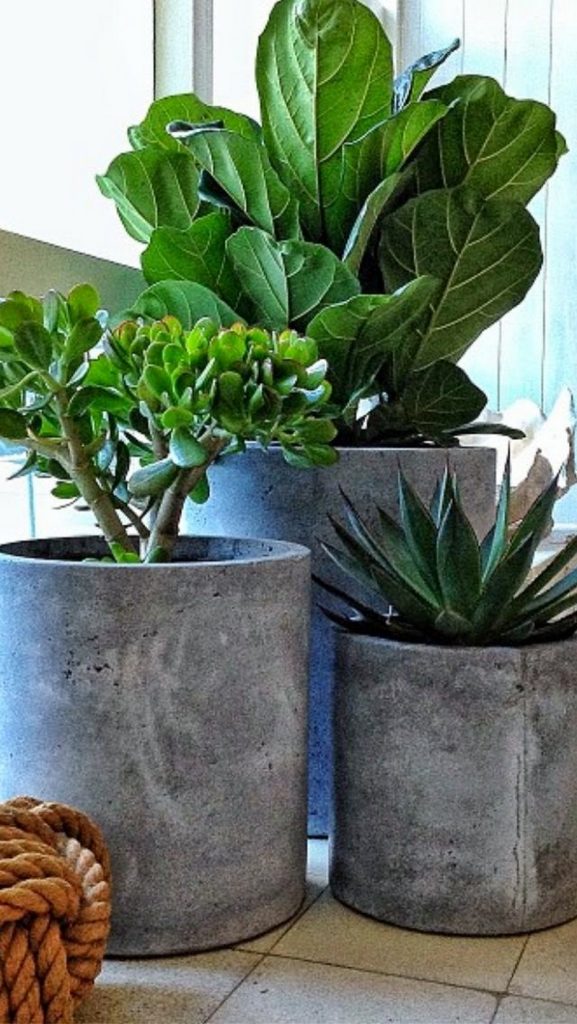 How to create a DIY Concrete Planter?
Find a good mould
Concrete planters can be made from a variety of moulds. The first step to designing a concrete planter is to choose a good mold.
Moulds can be used to make any shape, including the sides and base of a planter. Stepping stone molds can make round or rectangular planters, but not other shapes.
A good mould is a could be made of a foam core with a flexible rubber covering.
Fill the mould with concrete
After mixing your concrete, you're ready to fill your mould. How you do this will depend on the type of concrete you've mixed.
If you used ready-mix concrete (which is what most people will do), you'll pour it into the moulds. Pour the concrete in slowly, so that it doesn't spill out the top and onto your lawn.
Concrete can crack or sag if it's poured too quickly or if it's not given time to cure, so take your time and make sure you don't overfill your moulds.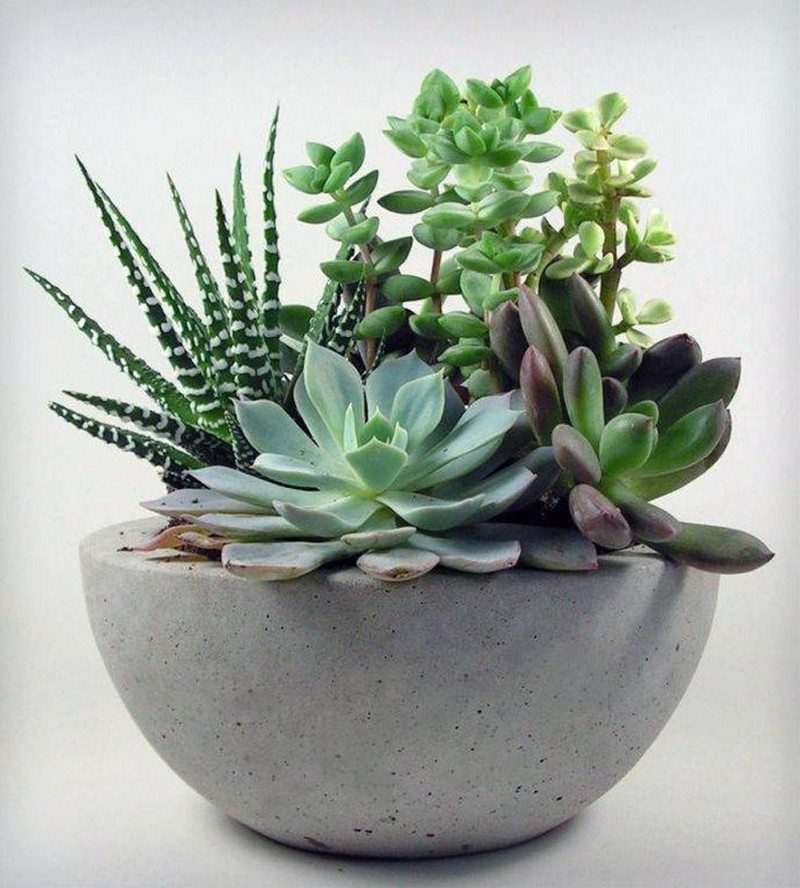 Paint the concrete
After the concrete has dried, you can remove it from the mould. You can paint with your preferred colors.
What would you plant in these DIY concrete planters?
Materials:
Plastic Pop Bottle
Drinking Straw
Cooking Spray or Petroleum Jelly
Tape
Concrete Mix
Water
Container for Mixing
Concrete Paint
Coconut Fiber for potting soil
Plants
Tools:
Marker
Utility Knife
Gloves, Mask, Safety Glasses
Garden Trowel or any material for mixing
Paintbrush
Click on any image to start the lightbox display. Use your Esc key to close the lightbox. You can also view the images as a slideshow if you prefer