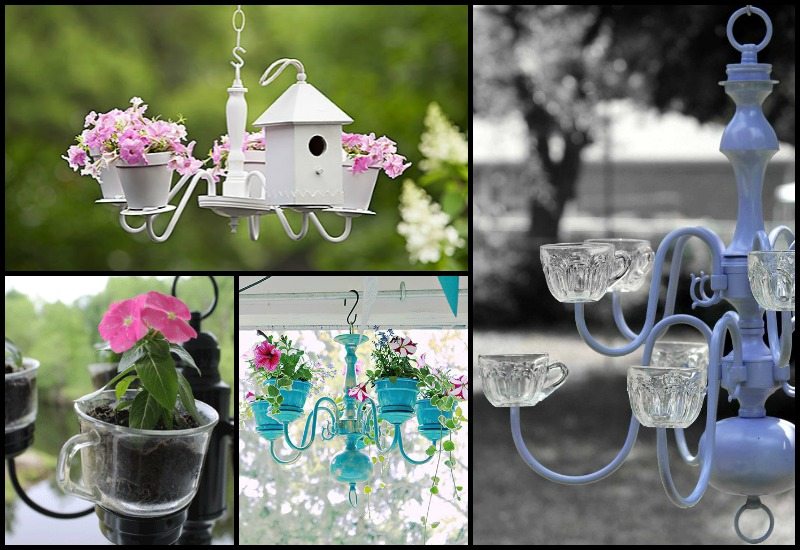 If you're looking for a beautiful way to hang your plants, an old chandelier might come in handy.
You can simply repaint the chandelier with the colour of your choice, fix small pots at the end of each arm and hang them in your outdoor area.
Our Pick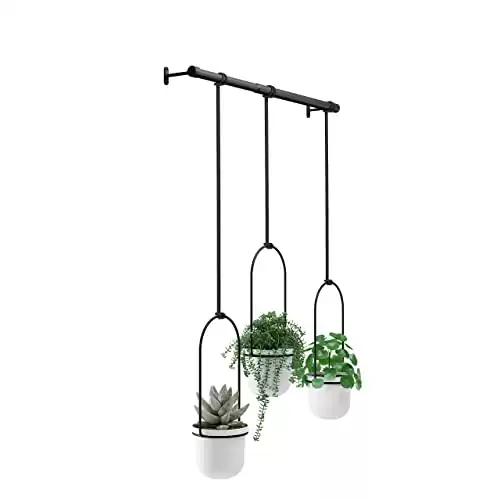 Some people choose to replace pots and upcycle more unused items such as teacups. You can add other items such as a birdhouse (if you plan to hang it outdoors) or candles (just make sure the plants won't catch fire!).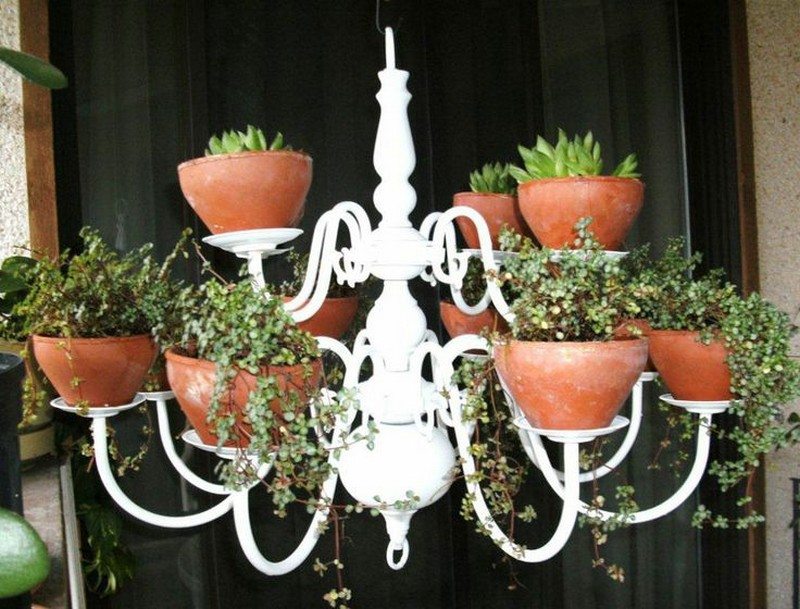 What are the materials needed to create a DIY Chandelier Planter?
Be creative and use whatever material you think would go well with your chandelier planter. Take a look at the examples featured below for more inspiration! 🙂
Materials:
Old/Used Chandelier
Terra Cotta Pots and Saucers or Plastic Pots (same quantity as the "arms" of the chandelier)
Spray Paint
Waterproof Glue
Plumber's Epoxy Putty
Flowers / Plants
Moisture Control Potting Mix
S Hook
Protective Mask
Tools:
Wire Cutters
Garden Trowel
How to create a DIY chandelier planter?
1. Remove the candle holders.
2. Remove all electrical wirings.
3. Glue all pots' saucers using epoxy to the chandelier.
4. Paint the chandelier and the saucers and let them dry.
5. Now you can add your plants and enjoy this design!
Thanks to DIY Show Off for this great project. You can get the full step-by-step instructions here…
Click on any image to start the lightbox display. Use your Esc key to close the lightbox. You can also view the images as a slideshow if you prefer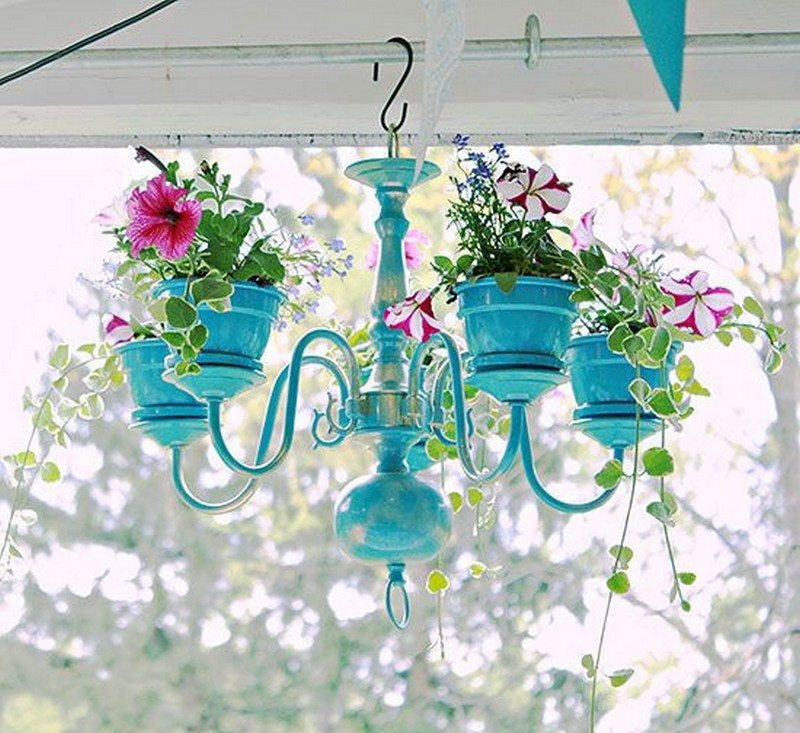 If you liked this, you might also like these easy DIY projects…